Varian is committed to creating a world without the fear of cancer, a diagnosis that can be life-changing for patients and their families. Varian's Noona® software application is a powerful tool designed to engage patients in their care for continuous reporting and monitoring of symptoms during their treatment. With this tool, clinicians can streamline their workflow and use information to enable better symptom management and patient outcomes.
"Noona," a Korean word that means 'older sister', was chosen to reflect the goal of making patients feel that someone is always looking out for them, a person who cares. Today, Noona is used at many sites around the world to optimize patient outcomes management.
In this article, we take a closer look at how two customers, one in Europe and another in the U.S., have successfully leveraged Noona to engage patients and improve care team workflow.
Early adoption success at Helsinki University Cancer Center
Helsinki University Comprehensive Cancer Center was of the first hospitals in the world to implement Noona as standard of care in their cancer program. Tiia Ollikainen, registered nurse and study coordinator, was one of the first users of Noona with their breast cancer patients.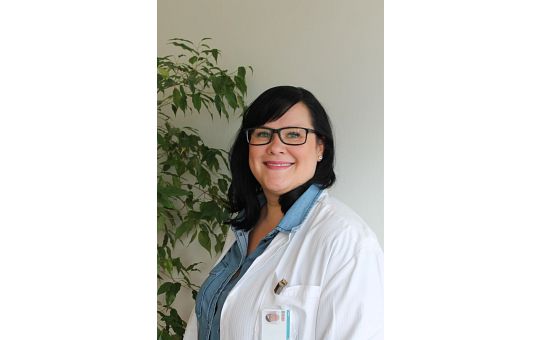 "Patients like the ongoing support," said Ollikainen. "By having support just a click away, it helps them to cope with cancer at home. Patients often have questions that come up in the middle of the night, and with Noona they know they'll get an answer the following morning."
Since the initial pilot program in 2017, the hospital has expanded Noona access to patients who are undergoing surgery, medical treatment and radiotherapy, a population that has grown to more than 4500 patients. The hospital attributes its success to the efficiency Noona has created in their daily workflow and ability to quickly respond to patients whose needs are urgent.
"This means a lot to patients," adds Ollikainen. "We don't always have the time to answer the phone but can factor Noona into our workflow. Noona allows us to take control of our own days. Like any new system it takes time and effort to implement it fully but, when it's up and running, it certainly reduces your workload."
Overcoming patient resistance at The UT Health North Campus Tyler
The UT Health North Campus Tyler was one of the first hospitals in the U.S. to implement Noona in 2019. Meredith Wauqua, RN, BSN, OCN, an oncology nurse at the Texas clinic, shared her experience with how they were able to garner patient enthusiasm for the solution and achieve broad patient adoption during their recent implementation.
Wauqua reported that she had one patient that was adamant about not wanting to use Noona. Then one day, the patient had blood in their urine and decided to go to the local emergency room after failing to get in touch with the clinic.
 "I followed up with the patient the following Monday and they mentioned not being able to get in contact with anyone at the clinic," said Wauqua. "I explained to the patient how Noona works – that it doesn't replace the need to use the phone in an emergency, but it does provide reassurance that anything critical in nature would have notified us immediately."
"I walked the patient through the process of downloading the app and how to enroll. We then sent a test message so the patient could see how quickly a message is received by the office, followed by a fast response. That immediate access changed their mind and they are now an enthusiastic Noona user."
In the first week, the UT Health North Campus Tyler registered more than 35 patients who were undergoing radiation, chemotherapy, or immunotherapy for their cancer treatment. Even patients in their 80s have enthusiastically signed up and patient feedback has been positive.
One of the unique functions of Noona is the patient's ability to send an image through the app to the office. "A picture tells a thousand words," said Wauqua. "The patient may still need to come into the clinic to be checked but it gives them reassurance that they are being properly cared for post-treatment."
Pamela Russell, a senior customer experience manager with Varian, worked with the Texas hospital to ensure that the implementation of Noona ran smoothly. "We made sure we really understood their workflow, as Noona is all about enhancing a clinic's workflow and improving the patient's experience," said Russell. "The initial rollout at UT Health North Campus Tyler has been pretty rapid among patients of all ages – once patients are made aware of the benefits, it's very easy for them to see the value of Noona as part of their care."
Further Reading:
The Rise of Noona - Digitizing Cancer Care So No Patient is Left Behind (Oct. 17, 2019)
Noona Acquisition Adds Cloud-Based Patient Engagement Tool to Varian Software Portfolio (Feb. 27, 2019)
The information captured herein represents the genuine experience of the attributed individuals and may not necessarily represent the views of Varian or the above referenced institution. Individuals were not compensated for their participation. Radiation treatment may not be appropriate for all cancers. Individual results may vary.