For Leslie Smetzer, Vice President of Operations at NEXT Oncology, implementing the Noona application—Varian's solution for patient outcomes management, has decreased the overall number of incoming calls her busy team handles by about 70%, improved staff efficiency, and provided a vital line of communication to patients during unplanned phone outages and pre-planned holidays. Noona  enables real-time communication between patients and their clinical care teams.
A Center Dedicated to Phase 1 Clinical Trials  
NEXT Oncology is dedicated to the advancement of -patients who are not responding to their treatment and are looking for their next option. NEXT Oncology has four locations in the US and two in Spain. Three of its US sites—San Antonio and Austin in Texas, and Fairfax, Virginia—are active Noona  users, currently using it for appointment reminders, prescription refills, and symptom management.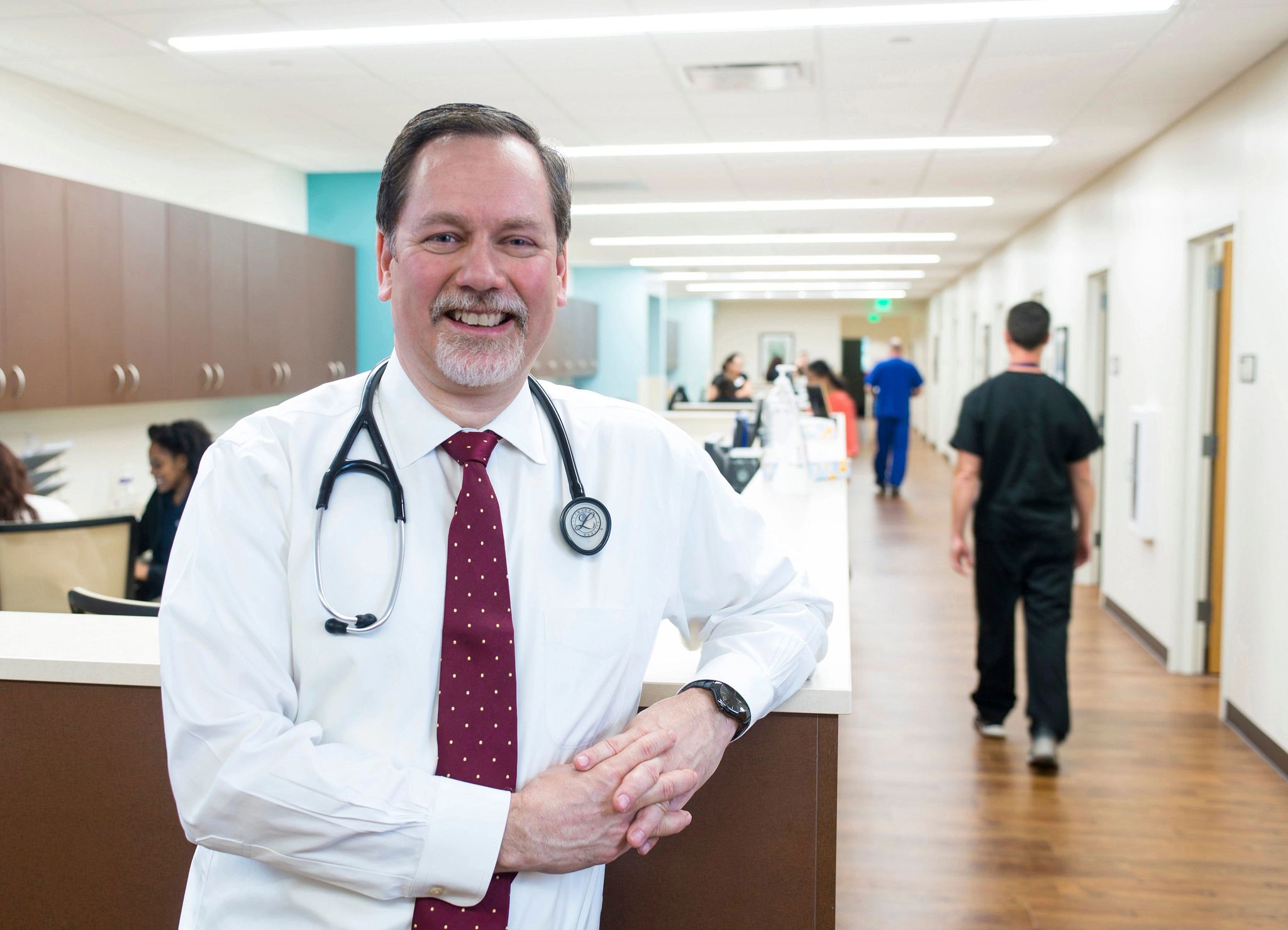 Anthony Tolcher, MD, is a medical oncologist and co-founder of NEXT
"Noona has been so successful that we now have approximately 90% of our patients actively using it," Smetzer explains. "Most of our patients utilize the application on their phones, and our front desk staff are keen to show patients how to scan the QR code, download the app, and get started at their first visit. They've seen the value of Noona both in terms of efficiency and ease of use."
According to Smetzer, most of NEXT Oncology patients are stage four cancer patients who have progressed beyond approved therapies for their cancer type and come to NEXT Oncology specifically for enrollment in a clinical trial relevant to their cancer. As part of the enrollment process, Smetzer and staff emphasize the use of  Noona  with patients as the key communication tool to use during the trial—an approach she believes contributes to its adoption rate. 
Increased Symptom Management Efficiency
The ability to quickly assess symptomatic patients taking part in Phase 1 clinical trials is critical to patient care and the success of the study. Rather than taking multiple blind phone calls from patients with symptoms during the busiest clinic hours or missing important calls while caring for other patients, the nursing team uses  Noona to prescreen and prioritize cases.
"Patients can enter details and valuable information that helps us assess the patient and provide the right advice when we respond—do they need to be seen today? Does it require an ER visit? Or can it wait till their next appointment?  Noona  automatically produces the case card," Smetzer explains. 
Patient case cards for reported symptoms are color-coded for priority prescreening, so nurses can see immediately that a red card needs to be handled right away, and patients receive a reassuring message that their symptoms are being reviewed.
"Managing symptom responses through the Noona app enables physicians to review cases when they're out of exam rooms, discuss patient symptoms or issues as a team, and still provide a timely response," Smetzer says. "I'm able to review outstanding cards and ensure staff respond in acceptable timelines—we aim to close out all our case card by the end of each day."
 Noona is an ideal tool for assessing patient symptoms and responding to them quickly, but its utility doesn't stop there.  It also creates efficiencies in some of the more mundane, but important, administrative functions like reminding patients of their appointments or streamlining prescription refills.  
Improved Communication for Appointment Reminders 
"Before, it was taking us at least two hours every day to place patient reminder calls," Smetzer says. "Oftentimes we'd get no answer, leave a voicemail if the voicemail box wasn't full, and had no documentation to show that patients had received the call. Consistent documentation is very important and particularly so in clinical trials, and the Noona app gives us a way to show patient compliance with study requirements for on-time, scheduled appointments." 
As part of the implementation process, the Varian team helped NEXT Oncology build a template that staff members now use every day to send an appointment reminder to patients who are active Noona  users. Staff members simply fill in the appointment time and send out the reminders.
"The time taken to remind patients about their appointments has dropped from two hours down to 20 minutes thanks to Noona," Smetzer adds. "Not only is it simple for staff to use, but it generates a report in our EMR that the message was sent and whether the patient read it, so we can follow up with patients who aren't using it and have consistent documentation in our records."
Streamlined Prescription Refills
Prior to the implementation of  Noona, NEXT Oncology patients typically called first thing in the morning for prescription refills, which is often the busiest time for physicians seeing patients. These refill requests are managed by nurses working with physicians and sometimes require pre-authorization or physician approval, resulting in a delay. Those patients who didn't hear back immediately often called multiple times to inquire about the delay, frequently interrupting valuable clinic time.
"Now patients message us for prescription refills through Noona and receive a response straightaway to expect a turnaround time of two working days," Smetzer explains. 
The two-day message is designed to give the team time to process pre-authorizations, review labs, and discuss the case with the physician. A follow-up message lets the patient know when the prescription has been sent to the pharmacy.
"In addition to setting patient expectations, the prescription refill process through Noona has significantly cut down on our clinic interruptions and helped with patient satisfaction," Smetzer says. "In most cases, we're able to refill the same day because staff are better able to manage their time and not spend it fielding these calls, and patients appreciate the response."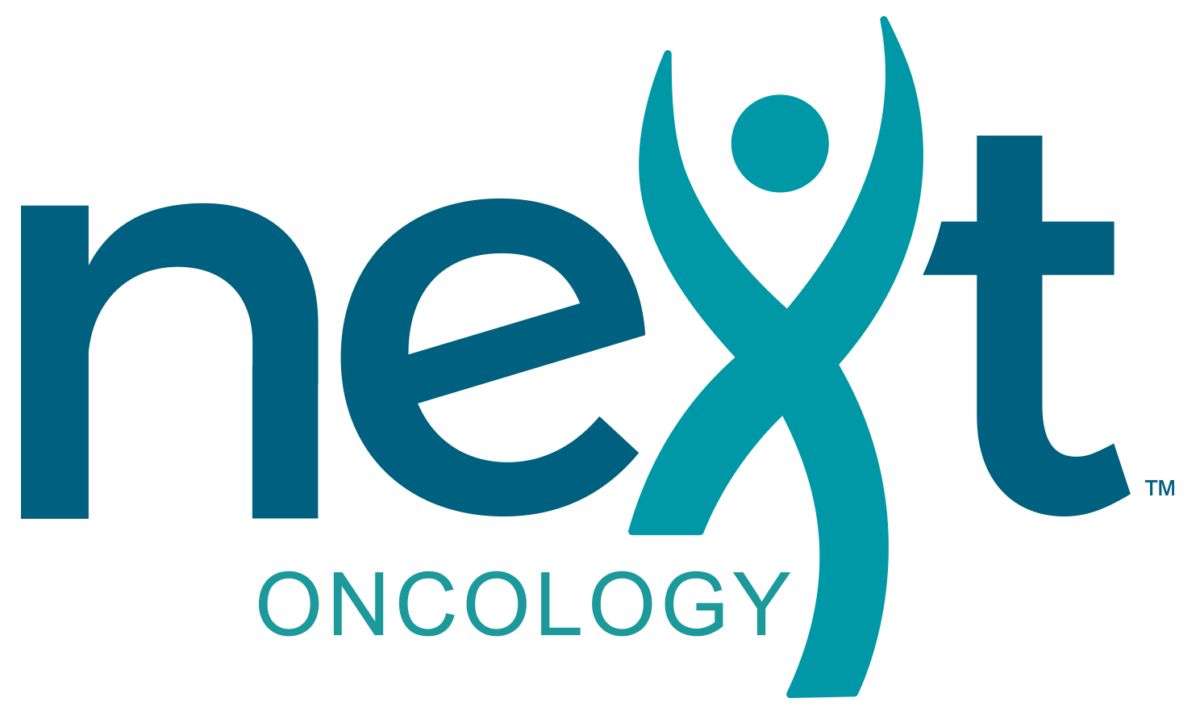 A Valuable Communications Tool
In addition to these clinical focus areas , the NEXT Oncology team is using  Noona's clinic announcement feature to broadcast messages to every user, a valuable communication tool for announcing holiday closures, machine downtime, providing out-of-hours contact information, and notifying patients of unplanned phone outages.
"Not long after we implemented Noona, we had a large phone outage in our area and didn't know how long it would take to get the phone lines back up and running," Smetzer recalls. "Thanks to Noona, we were able to systematically notify all of our patients and tell them that if they needed to reach us, to send a Noona message. That was a real lifesaver at the time and kept our communications with patients going."
Going forward, the team is also planning to send out patient satisfaction surveys and other patient education components directly through  Noona that are customizable to phase-one patients who are frequently on different studies and in different phases. The team is already sending out COVID-19 screening information that is important for patient health and for some of the study sponsors.
A Positive Impact on Staff Stress Levels
Importantly, Smetzer has not needed to add more clinical nurses and has seen the stress levels of her staff decline.
"We have decreased our incoming front desk calls by about 70% by implementing Noona, which has helped us have extra time to take care of other patient needs rather than always answering the phone," Smetzer says. "Noona has improved our staff efficiency as we're spending less time doing manual tasks and everyone seems to work a lot calmer as Noona has become just part of the day's workflow."
---

The information captured herein represents the genuine experience of the attributed individuals and may not necessarily represent the views of Varian or the above-referenced institution. Individuals were not compensated for their participation.