Study conducted at Tays Cancer Centre in Finland suggests a clinical benefit
Clinical studies have shown that the use of electronic patient reported outcomes (ePRO) tools in cancer care can result in significant benefits. Their use has been associated with enhanced quality of life, improved communications between patients and care teams, reduced risk of treatment-related complications, and earlier detection of relapse compared to standard of care.1,2,3,4   However, these studies have focused primarily on medical oncology, while new evidence shows that similar benefits can be realized for radiation oncology.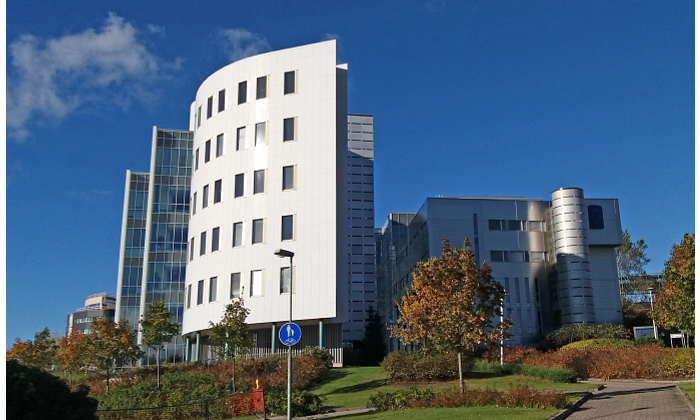 According to Tanja Skyttä, MD, PhD, radiation oncologist at the Tays Cancer Centre and Tampere University Hospital in Finland, "Research on the use of ePROs has been done more in the field of chemotherapy and palliative care than in connection with radiation therapy. Because 80% of breast cancer patients in Finland receive adjuvant radiation therapy, we felt it was important to look at ePRO use along the full continuum of care." 
To fill in this missing piece of the continuum, Skyttä and several of her colleagues conducted a study that followed 253 patients at the Tays Cancer Centre as they used Varian's Noona ePRO solution, a powerful tool for engaging patients and improving the management of their care.   All patients were being treated for early breast cancer and used Noona during and following radiotherapy (RT).5 
"By implementing this system during everyday care, we aimed to assess the usefulness of this application and of ePROs in general during adjuvant RT for early breast cancer in clinical routine," said Skyttä. 
Study Findings
Did Noona prove to be useful for these patients? The study, one of the first to provide data on the clinical implementation and use of ePRO technology in RT, produced several findings with clinical implications. 
Finding #1 
Patients adopted and actively used Noona. More than 82% (N = 253) of the study participants regularly engaged with the application. In addition, the response rate to questionnaires remained high throughout the study; 89% of patients were still responding three months post treatment. "Patients were motivated to report their welfare using Noona," reported Skyttä. 
Finding #2
Noona enables patients to track their own well-being, ask and respond to questions, and alert their care teams when they experience concerning symptoms, using a phone or tablet.  The Tays study found that communications between patients and the care team were enhanced through the use of Noona. "Patients found that the ePRO system was an easy way to contact their healthcare professionals," said Skyttä. 
Finding # 3 
Significantly, some symptoms reported via Noona often went unreported during face-to-face outpatient visits, and so were not entered into the medical record during these visits. Anxiety was by far the most frequent concern reported via Noona, but not during in-person visits, , followed by tiredness, and pain. 
"It may be that psychological symptoms are not easy to discuss or to report, or that psychological symptoms must be severe before they are captured in the medical record," surmised Skyttä. The use of Noona brings these issues to the clinical team's attention for assessment and possible intervention.  As a result, Tampere University Hospital and the Tays Cancer Centre have expanded their psychosocial unit to provide patients with easier and faster access to mental support after a cancer diagnosis. 
SYMPTOMS REPORTED ON NOONA THAT WERE UNRECORDED AT OUTPATIENT VISITS
Symptom
N
Percent
Anxiety
136
86.6
Fatigue
74
44.8
Pain
67
69.0
Respiratory
28
51.9
Other
22
31.9
Hemioedema
16
30.2
Skin symptoms
3
1.6
Using Noona Across the Continuum of Care
The current practice in breast cancer clinics is individualized care consisting of multimodality treatments, including surgery, chemotherapy, immunotherapy, and radiotherapy. Tays Cancer Centre employs the Noona ePRO app across the continuum of treatment and follow-up. 
"It has been hypothesized that patients should be more active in reporting their health concerns and contacting their health care providers when needed, and our study seems to support this position," concluded Skyttä. "The use of ePROs could help clinical teams create more individualized treatment and follow-up that increases patients' health-related quality of life."

1 Absolom, K, Warrington, L,  et al. Phase III Randomized Controlled Trial of eRAPID: eHealth Intervention During Chemotherapy. J Clin Oncol, 2021 39:7, 734-747. doi/pdf/10.1200/JCO.20.02015
2  Basch E, Deal AM, et al. Symptom Monitoring with Patient-Reported Outcomes During Routine Cancer Treatment: A Randomized Controlled Trial. J Clin Oncol, 2016 Feb 20;34(6):557-65. doi: 10.1200/JCO.2015.63.0830
3  Denis F, Lethrosne C, et al. Randomized Trial Comparing a Web-Mediated Follow-up with Routine Surveillance in Lung Cancer Patients. J Natl Cancer Inst., 2017 Sep 1;109(9). Doi 10.1093/jnc/djx029 
4 Laconi, E., Marongiu, F. & DeGregori, J. Cancer as a disease of old age: changing mutational and microenvironmental landscapes. Br J Cancer 122, 943–952 (2020). https://doi.org/10.1038/s41416-019-0721-1
5 Takala L, Kuusinen TE, Skyttä T, Kellokumpu-Lehtinen PL, Bärlund M. Electronic Patient-reported Outcomes During Breast Cancer Adjuvant Radiotherapy. Clin Breast Cancer. 2021 Jun;21(3):e252-e270. doi: 10.1016/j.clbc.2020.10.004
Related stories:
A New White Paper Shows: NOONA® Patient Engagement Platform is Intuitive and Easy-to-Use for Patients of all Ages (May 26, 2021)
Noona is Vital Solution for Tennessee Oncology During COVID-19 Emergency (May 11, 2020)
Achieving High Patient Adoption with Noona for Remote Symptom Monitoring (April 24, 2020)
The Rise of Noona - Digitizing Cancer Care So No Patient is Left Behind (October 17, 2019)
Noona is not intended to diagnose conditions or replace the medical decision-making process. Any medical decisions rest solely with the healthcare provider. Varian as a medical device manufacturer cannot and does not recommend specific treatment approaches.
---
The information captured herein represents the genuine experience of the attributed individuals and may not necessarily represent the views of Varian or the above-referenced institution. Individuals were not compensated for their participation. Individual results may vary.
Photo caption: The University of Tampere in Finland, where this study was conducted.  Photo credit: Tiia Monto, CC BY-SA 3.0 via Wikimedia Commons.