In 2015, Sarah Cannon, the Cancer Institute of HCA Healthcare, announced a new initiative to create an infrastructure and tools to assess and improve the quality, safety and outcomes across HCA Healthcare's network of 46 radiation oncology centers.
"The long-term goal was to accomplish a full programmatic build, bringing health systems into a collaborative service line to share best practices and to reduce variation across the 46 facilities," said Andrew Kennedy, MD, FACRO, Physician-in-Chief, Radiation Oncology, Sarah Cannon and Director, Radiation Oncology Research, Sarah Cannon Research Institute. 
ARIA Consolidation and Utilization
An important strategy to accomplish this goal was to use data analytics to drive quality and operational enhancements as well as greater utilization of advanced technologies and best practices across all sites. That meant first consolidating and standardizing the ARIA® oncology information system (OIS) across the network and deploying InSightive™ software for mining the ARIA database to generate actionable insights.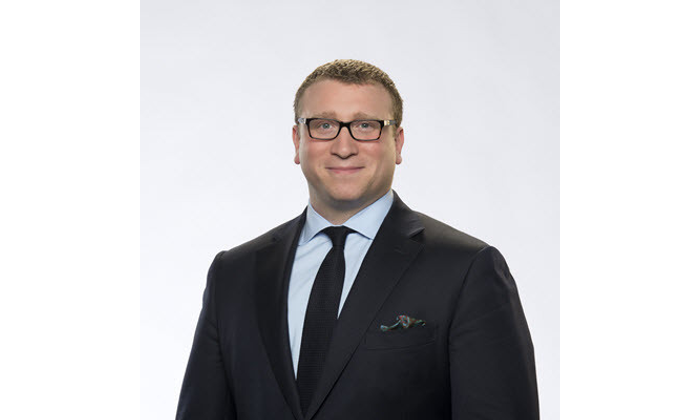 "Current data are invaluable for informing how we can improve treatments for future patients," said Jason Pawlowski, MS, PhD, DABR, Senior Director, Radiation Oncology Services at Sarah Cannon. "We are committed to using analytics to improve outcomes and to identify best practices for the greatest clinical impact."
"We are working to establish a data-centric culture within our radiation oncology program," Dr. Kennedy elaborated. "We wanted to make sure that clinical staff viewed the routine capture of clinical information as an essential task that would impact our ability not only to complete treatments, but also to improve the treatment of future patients."
Prior to the OIS consolidation, there was no standardization or interconnectivity between sites, and the oncology information systems were managed by the local site physics teams with the support of IT departments. Consequently, there were limitations in areas like economies of scale, data sharing, and disaster recovery planning.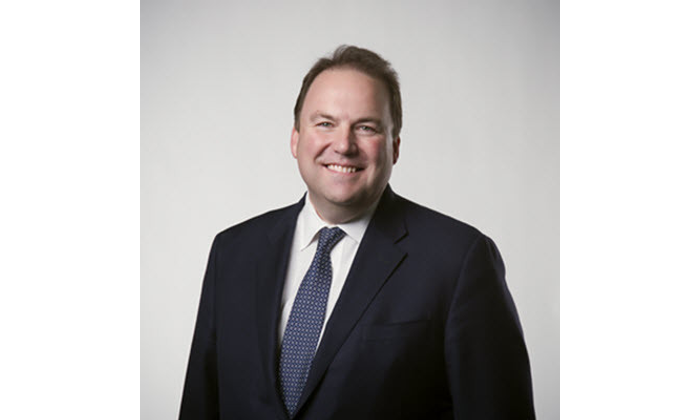 According to Dr. Kennedy, when disparate sites were consolidated on the ARIA OIS, a standard configuration could be adopted for the network and rates of compliance began to be measured to ensure that all sites were using ARIA tools like "Encounters," "Activities" and "Care Paths" in the same way.  In addition, new software deployments, upgrades and disaster recovery are now managed by Varian within the data centers, freeing up IT resources and allowing the medical physics staff to focus on clinical issues.   
Using InSightive analytics, the Sarah Cannon team created dashboards that enable them to identify trends and assess how sites are performing relative to benchmarks.  This makes it possible to discover operational inefficiencies and to identify best practices that can help improve performance across the network.
Clinician-Led Governance
Sarah Cannon adopted a clinician-led governance model to oversee the project. "Clinician-led governance has been the foundation of our build," said Dr. Kennedy. "Our clinicians lead decision making through expert consensus focused on improving quality, safety and outcomes. Capitalizing on the expertise of our clinicians, we are giving our facilities the tools to meet benchmarks by measuring themselves against their peers and learning best practices from each other."
The governance team worked together to determine what would be measured to assess and improve clinical quality, operational efficiency and business performance.  Additionally, they determined that the project should include deployment of RapidPlan™ knowledge-based treatment planning to reduce variability in plan quality, and enable rapid adoption of new treatment modalities.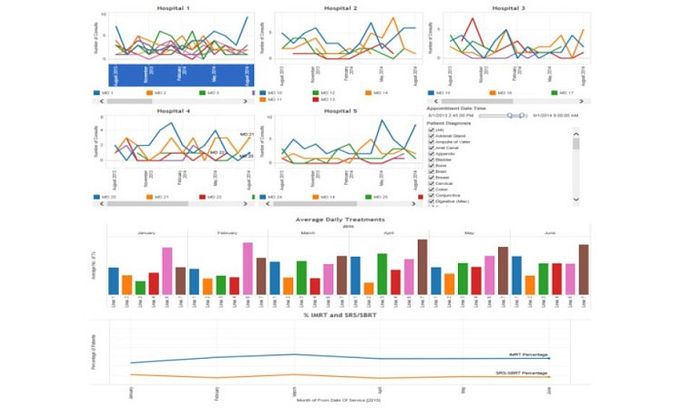 During a pilot project conducted in advance of the systemwide rollout, Sarah Cannon measured 15 benchmarks in three areas: operational analysis, business performance and clinical quality. That meant looking at, among other metrics, asset utilization, modality mix, patient satisfaction and retention, radiation toxicities, accreditation status, adherence to agreed-upon data entry requirements, RapidPlan adoption for approved disease site models, financial performance, and linac replacement performance, which examined utilization of new linear accelerators for a 12-month period post-installation. As facilities adopted modern technologies and best practices, InSightive enabled them to measure how they were performing in the 15 benchmarks compared to their peers. 
RapidPlan™ Knowledge-Based Treatment Planning
Nine facilities deployed RapidPlan during the pilot program. More than 350 clinically-used patient plans were optimized during the pilot project using RapidPlan.  By the end of the pilot, the RapidPlan adoption rate amongst the pilot sites ranged from 45% to 85%.   
"The performance of RapidPlan in our pilot testing, in terms of efficiency and dosimetric superiority compared with manual planning, gave us the data needed to increase the adoption of RapidPlan in our clinics. We now couple a license for RapidPlan with every linear accelerator replacement across our network. By the end of 2017, 40% of facilities across our system will be utilizing this technology," said Dr. Pawlowski.
Asset Replenishment and Utilization
At the start of this project, the average linear accelerator (linac) age across Sarah Cannon's network exceeded 9 years, and 15% of the conventional linacs were equipped to offer stereotactic radiosurgery (SRS) or stereotactic body radiotherapy (SBRT). A systematic asset replenishment strategy was implemented in 2015 and by the end of 2017, 62% of linacs, and 83% of radiation oncology departments will be equipped to perform these procedures. 
"Seventy-five percent of our 46 radiation oncology facilities are single-vault departments. By focusing on multi-functional linear accelerators that enable a full range of treatment options spanning conventional radiotherapy to SRS and SBRT, we have significantly improved access to essential treatments for our patients and physicians," said Dr. Pawlowski. 
According to analytics monitoring, the Sarah Cannon team reports that asset utilization across the system (based on the average number of patients treated per day or the number of patients receiving a given treatment) has been steadily improving due to the initiative.  
Summary
"Initial results show us that the infrastructure we are putting in place across the network allows us to use important data for continuous enhancements," said Dr. Kennedy. "By analyzing operational and quality clinical metrics in real-time, we can provide timely feedback to our facilities, enhancing the ability to make adjustments and changes."  
"By implementing systems for quality and operational measurement, establishing a governance to identify best practices, and providing tools to our clinicians and leadership teams across the network, we have seen significant improvements in our programs across the U.S. and look forward to continuously measuring the impact for our patients," added Dr. Pawlowski.