Patient radiotherapy treatments commenced within 36 hours 
In May of this year, the Republic of Ireland's health service became the victim of a ransomware cyberattack.  The Health Service Executive (HSE) was forced to shut down all of its IT systems following the attack, significantly disrupting services, including radiation therapy at public hospitals across the country.
A long-time partner of the HSE, UPMC operates a radiotherapy center in Cork which was unaffected by the cyberattack.  The management team there facilitated the transfer of radiotherapy patients to the UPMC facility, recreated their treatment plans, and resumed treatments as quickly as possible.  They reached out to contacts in Varian's CTSI Oncology Solutions, a group that, among other things, offers comprehensive medical physics and dosimetry services via hybrid onsite/remote clinical teams operating through a multi-tenant, cloud-based, software-as-a-service platform.  
The team at UPMC wanted to know: Could CTSI assist with the treatment planning that would be needed to get more than 100 patients back into treatment as fast as possible?  At that point, the public hospital's IT systems were expected to be down for weeks if not months.
The answer was a resounding yes!  Within a matter of hours, the CTSI organization had put together a plan for having dosimetrists at the ready in multiple time zones to allow for round-the-clock planning, with the goal of getting patients back into treatment as soon as possible.
 
Making this happen required many people in different functions at Varian to work together to achieve an unusual level of administrative agility.  For example, while CTSI business operations personnel worked with the dosimetry management teams, members of the sales organization partnered with colleagues in Varian's global contracting group to get approvals for temporary Eclipse calculation licenses so that UPMC physicians and dosimetrists in Cork could collaborate with CTSI personnel on contouring and planning tasks. Varian's legal team worked quickly to ensure that the project was set up in compliance with data privacy guidelines in Europe.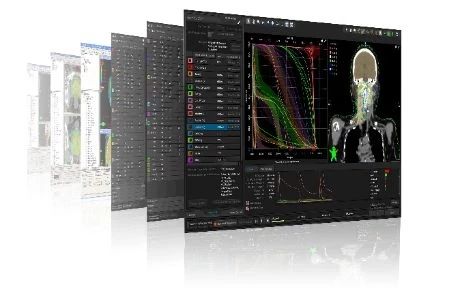 "Within 36 hours, CTSI's global dosimetry team were able to access UPMC Cork's system, ready to begin delivering treatment plans.  They started planning on the evening of Friday, May 21, and worked through the weekend to keep up with the physician team in Ireland to ensure the fastest turnaround time possible," says Jason Henne, Senior Director of Business Operations at CTSI.  "It was great to see our team, in partnership with UPMC, come together across multiple departments to ensure these patients get the treatment they deserve!"
Shortly after the first treatment plans were completed, Mary Hickey, operations manager for Bon Secours Radiotherapy Cork in partnership with UPMC Hillman Cancer Centre, wrote to say: "There has been very positive feedback on the treatment plans coming back to us in Cork.  I appreciate the support and quick turnaround for these patients."
As it happened, another Varian team was in the process of installing ARIA MO--the medical oncology module in Varian's oncology operating system—at UPMC in Ireland right when the cyberattack occurred.  In a parallel effort, they expedited the implementation process by a month and trained the staff so that patients needing treatment could be accommodated quickly.
"I wanted to thank the entire Varian team for going over and above in your support of our cancer centre in Cork," wrote Beth Wild, Senior Vice President, UPMC Hillman Cancer Center, one week later.  "The fact that we were planning new patients within a few days of our initial phone call to you was a remarkable achievement. Our joint efforts are genuinely making a meaningful impact for the cancer patients in Ireland who have been impacted by the HSE cyberattack. We appreciate the spirit of teamwork shown by all levels of your organization and the willingness to put patients first."