A new, unifying, more intelligent array of oncology solutions matter now more than ever. That's why we're dedicated to connecting all care to realize a world without fear of cancer. We'll achieve that goal through Intelligent Cancer Care. By uniting us all through software solutions designed to help drive efficiencies and deliver world-class treatment across the care continuum, we'll increase impact where it matters most: patients.
Our approach to Intelligent Cancer Care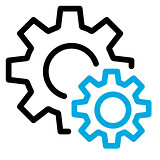 Personalized Treatment
No cancer patient is the same. So, no treatment should be either.
With Intelligent Cancer Care, we're forging a smarter path to personalized treatment through our software solutions for oncology — enabling increased efficiencies and seamless collaboration between teams to deliver personally tailored care that follows each patient along their entire cancer journey.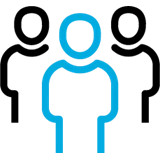 Access to Advanced Care
We envision a world where every cancer patient has direct access to the highest quality treatment plans, clinical expertise, and advanced, proven technologies available—no matter where they live.
Intelligent Cancer Care is helping us realize that vision through a diverse portfolio of oncology-based solutions designed to reduce costs, enhance outcomes, and touch more patients in every corner of the globe.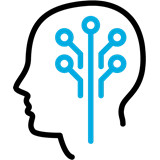 Data-Driven Insights
Fighting cancer's one thing. Fighting it with Intelligent Cancer Care is the smart thing.
Our oncology-focused solutions enable us to uncover operational insights and quickly pull data from varied sources and locations into an engine of intelligence. An engine that allows you to make faster, accurate, and more confident data-driven decisions — time and time again.
We're all connected through Intelligent Cancer Care
Let's stop thinking of cancer as a divider. Today's fight is about tearing down the walls separating patients from progress with more intelligent ideas and answers that reverberate to every corner of the globe.
With Intelligent Cancer Care, we're building shorter paths from research to remission. Bridging the distance between Manhattan and Mozambique. Driving a direct link from high tech to high impact. And connecting the world through intelligent thinking, data, insights, and solutions to deliver advanced care.
Goodbye to cancer creating more division. Hello to Intelligent Cancer Care forging more connections. More global access to treatment. More exchange of knowledge. And a new, more unifying, smarter standard of oncology that will help us realize our vision of a world without fear of cancer.
Intelligent Cancer Care
6193889701001
Watch the video
simple-link
Why intelligence matters
With newly diagnosed cases almost doubling by 2030, cancer may be on the rise but our commitment to stopping it is rising even higher. Due to earlier diagnosis and enhanced treatments, global cancer survivorship is also increasing. This means that by 2035 an additional 150,000 skilled clinicians will be required to deliver the care needed around the world.*
A new, advanced, more intelligent level of care matters now more than ever. Cancer care that's streamlined, comprehensive, fully integrated, and makes care more accessible — bringing people, technology, and data together to connect patient and provider at all points of care.
With new technologies and advancements, such as artificial intelligence and interventional solutions, Intelligent Cancer Care is what today's fight needs to increase our patient impact so we can realize our vision of a world without fear of cancer.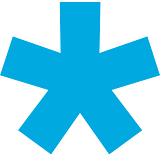 Intelligent Information
Why Varian
We're continually broadening the scope of our advances in Intelligent Cancer Care to ensure that you and your patients receive what you need to fight cancer. Our work in building an ecosystem of intelligent products and services is designed to help you solve the biggest challenges facing the world's cancer-fighting community.
Realize our vision
About Varian
For over 70 years, we've been committed to creating simpler, fully integrated, and more intelligent ways for you to fight cancer. We're a global leader in developing and delivering multidisciplinary cancer care solutions through our strategy of always putting cancer patients at the center of our thinking.
Get to know Varian
Join Varian
Through our 10,000 employees across 70 countries, we're uniting the world's cancer fight by bringing bright, innovative people together to achieve new victories in the fight against cancer. Join our Intelligent Cancer Care team and make a difference in the cancer fight.
Explore intelligent opportunities
*Sources: Expanding global access to radiotherapy. Lancet Oncol. Vol 16, Sept.2015 UICC: The economics of cancer prevention and control. Data Digest 2014. Survival Data: (1) National Cancer Institute's SEER*Stat 8.3.4 databases, (2) Genomic Health Clinical Validation Trials, (3) Roche IM passion 130 trial, (4) Annals of Surgical Oncology HIPEC RCT, (5) Merck KEYNOTE-024 trial, (6) SillaJen JX-594 Phase 2 data, (7) AAAP Lutathera Phase 3 data; Quality of Life Data: (8) Analyzed from the University of Washington's Institute for Health Metrics and Evaluation Global Burden of Disease database; Drivers of Change: (9) Aravanis AM, et al. Cell. 2017; 168(4):571–574., (10) Varian proprietary analyses, (11) Frampton, Garrett M., et al. Nature Biotechnology 31.11 (2013): 1023-1031., (12) Tewari, Ashutosh, et al. European Urology 62.1 (2012): 1-15., (13) Bernstein, Michael B., et al. Nature Reviews Clinical Oncology 13.8 (2016): 516-524., (14) Davila, Marco L., et al. Science Translational Medicine 6.224 (2014): 224ra25-224ra25.