Intelligent solutions for achieving new victories
Our dedication to bringing intelligence to all points of care has continued for more than 70 years. That commitment forges ahead with Intelligent Cancer Care. It's an information-driven network of advanced oncology solutions that are bringing people, data, and technology together to manage a more intelligent approach to cancer care.
Our approach to Intelligent Cancer Care
Multi-modal treatments
We are creating new, innovative ways to fight cancer. We work to bring people together to enable a holistic view of each patient—expanding your reach and capabilities so you can provide multidisciplinary care. This advanced, fully integrated approach connects teams and puts more intelligence behind everyone's fight.
Oncology practice support
Intelligent Cancer Care is providing streamlined oncology support solutions to help you deliver high-quality care efficiently. Our information-driven, continuously learning ecosystem is built to serve as your information center—helping bridge capabilities within your clinic and create a streamlined workflow.
Intelligent Cancer Care puts an end to your frustration of fighting processes, so you can put your focus on your patients.
Artificial Intelligence
When we fight cancer, we fight it intelligently. That's why we're harnessing advanced technologies like Artificial Intelligence (AI), Machine Learning (ML), and data analytics to help you elevate cancer treatment and expand access to care for more patients.
By incorporating today's most innovative advancements and technologies, we're amplifying our collective knowledge and resources to make treatment planning and delivery simpler, more accurate, and highly efficient for you.
Why intelligence matters
With newly diagnosed cases almost doubling by 2030, cancer may be on the rise but our commitment to stopping it is rising even higher. Due to earlier diagnosis and enhanced treatments, global cancer survivorship is also increasing. This means that by 2035 an additional 150,000 skilled clinicians will be required to deliver the care needed around the world.
A new, advanced, more intelligent level of care matters now more than ever. Cancer care that's streamlined, comprehensive, fully-integrated, and makes care more accessible — bringing people, technology, and data together to connect patient and provider at all points of care.
With new technologies and advancements, such as artificial intelligence and interventional solutions, Intelligent Cancer Care is what today's fight needs to increase our patient impact so we can realize our vision of a world without fear of cancer.
What Does Intelligent Cancer Care mean for you?
It means intelligence that helps machines and software learn and adapt to new information. Intelligence that makes systems easy and efficient to use. Intelligence that automates routine and repetitive tasks. It's all at the heart of Intelligent Cancer Care.
Our approach to cancer care increases your ability to analyze data to allow for faster decision making. You'll be able to harness leading-edge technologies, giving you the power to integrate artificial intelligence, data analytics, care teams, and your expertise to expand access to care for patients everywhere. By combining multi-modal treatments and oncology practice support with the power of artificial intelligence, we strive to provide a fully-integrated and intelligent way to fight cancer.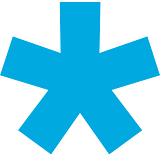 What makes us intelligent
Why Varian
We're continually broadening the scope of our advances in Intelligent Cancer Care to ensure that you and your patients receive what you need to fight cancer. Our work in building an ecosystem of intelligent products and services is designed to help you solve the biggest challenges facing the world's cancer-fighting community.
Realize our vision >
About Varian
For over 70 years, we've been committed to creating simpler, fully integrated, and more intelligent ways for you to fight cancer. We're a global leader in developing and delivering multidisciplinary cancer care solutions through our strategy of always putting cancer patients at the center of our thinking.
Get to know Varian >
Join Varian
Through our 10,000 employees across 70 countries, we're uniting the world's cancer fight by bringing bright, innovative people together to achieve new victories in the fight against cancer. Join our Intelligent Cancer Care team and make a difference in the cancer fight.
Explore intelligent opportunities >