VEP: A Collaborative Organizational Change Program
The Varian Executive Partnership (VEP) program—one of several programs available through Varian's Advanced Oncology Solutions—is designed to help large healthcare networks expand, upgrade, or standardize their operations and improve outcomes for patients. Through a highly collaborative process based on a co-governance and change management model, a Varian team of experts collaborates with healthcare operations and clinical care professionals at the client organization.
"We work with the client to build an integrated service line system across the organization, and in the process, help the organization move from site-specific to enterprise-wide thinking, in order to achieve the client's operational and strategic goals," said Jennifer Joiner, senior manager of the VEP Program.  "We collaborate in configuring workflows, implementing interoperability across diverse technology systems, and optimizing the use of hardware and software tools across all sites to enhance clinical quality, operational efficiency, and financial benefit.  We use real-time analytics to establish benchmarks and future goals to improve efficiency and ensure consistent care quality across the entire enterprise."
The Alliance Cancer Care Project
Alliance Cancer Care is a network of five clinics across Alabama, treating upwards of 215 patients a day. Dedicated to providing high-quality care for patients throughout its five locations, Alliance Cancer Care recognizes that the best way to do this is through optimal use of advanced technology—including enhanced interoperability—more process consistency, and the use of data analytics to obtain real-time knowledge about their performance in these areas. The VEP program provided an important path forward for achieving these goals, while streamlining and upgrading the network's electronic medical record (EMR) system. 
In May 2019, Alliance launched a two-year engagement with VEP experts to guide the network through the process of upgrading its disparate under-performing EMR solutions to one ARIA® oncology information system from Varian.  The project also involved integrating ARIA with aging third-party machines and deploying new Varian linear accelerators.
"We're a free-standing group of clinics, so efficiency, speed, and high-quality patient care are crucial.  We also needed a partner we could depend on to not only show us how to use the EMR, but to help us implement it fully, to get the most out of it, and help our team become experts quickly," explains Rick Valentine, Director of Strategic Solutions at Alliance. "Our old system was subpar compared to ARIA and even though we'd been with our previous vendor for 15 years, they were never able to follow through on promises to make needed improvements. The VEP program offered the level of partnership we sought to make such important changes."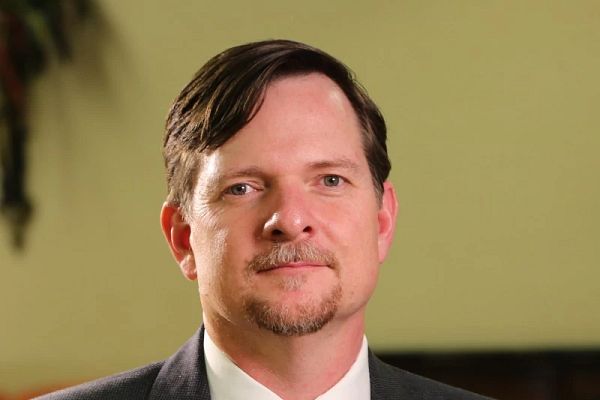 Rick Valentine, Director of Strategic Solutions at Alliance Cancer Care
People, Processes, and Technology
Early on, Varian assigned a robust comprehensive team to the project, led by 1) a full-time dedicated consultant, 2) a designated enterprise project manager to manage all aspects of the project from both Varian's and Alliance's standpoint, and 3) a client executive partner liaison to oversee the strategic direction, goals, key performance indicators (KPIs), and the contractual relationship between Varian and Alliance Cancer Care. Other experts participated as needed, including a data analyst, project managers, applications training specialists, interface analysts, installers, and several personnel who provided strategic support. 
"Through a collaborative process that respected and leveraged both organizations' expertise, we co-created a governance model to guide building an integrated radiation oncology service line," explains Joiner. "This enabled us to guide the whole change management process, drawing from data and using analytics to maximize operational efficiency, optimize interoperability, and streamline workflows. Our co-governance model ensures we all act as one, right up through to the executive level at Varian, so Alliance's vision and goals are fully understood and successfully executed."
The original plan, once the initial ARIA database installation was complete in late 2019, was to space out the go-live implementations across each site by three to six months.  However, the timeline had to be revisited when the COVID-19 pandemic hit and delayed some of the new technology installations.  "Even with the delays, once we started the implementations, we were able to get all five sites up and running with ARIA within a five-month period," said Joiner. 
"Our first clinic was due to go live in April 2020.  A Halcyon® system had been installed and onsite training had already started when COVID hit," Valentine explains. "There were a lot of decisions that we had to make very quickly, and these were helped enormously because we had a dedicated ARIA expert to focus on our needs. We never heard anyone from the VEP say we can't do this or that's not in our scope, it was always 'Here's our challenge; let's get over this  hurdle.'  We resolved our challenges by switching to virtual training and decided to move the go-live dates substantially closer together."
Numerous Positive Benefits
By December 2020, all five sites had transitioned to ARIA without having to cancel a single patient treatment. The network is now also fully using Eclipse™ treatment planning—including RapidPlan® knowledge-based planning and scripting—and has also completed installation of two Halcyon and two TrueBeam® systems.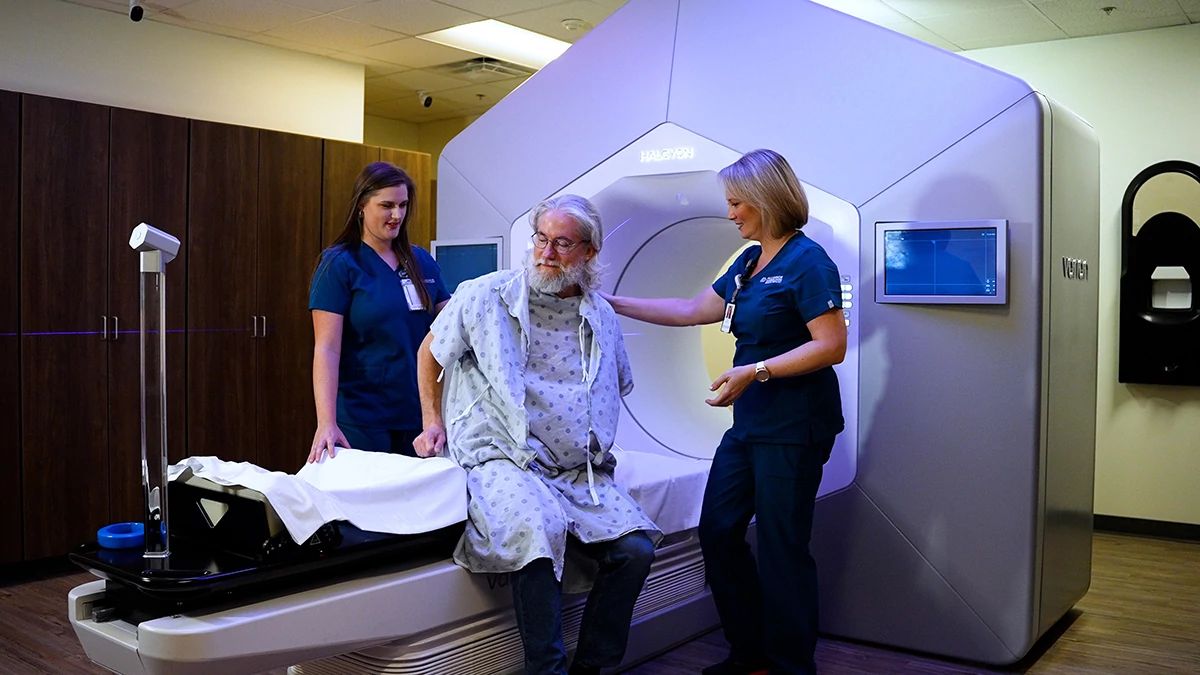 "We've gained a lot of efficiencies—more than we anticipated," Valentine says. "The simplicity of the processes and the level of partnership with Varian gave us a lot of confidence in what we're doing. Although we would have been successful on our own eventually, it would have taken us years to get where we are now. We're using ARIA very effectively and to be this proficient at what we're doing with ARIA at a time when the world was completely upside down is beyond our expectations."
By engaging in a VEP program, Alliance also gained access to operational performance data across its disparate environments.  Using Varian's analytics platform, the VEP-specific dashboards provide insights into specific quality indicators and other data based on current workflows. For Alliance Cancer Center, the quality indicators that the team chose to monitor included performance by treatment site, machine utilization, and referral patterns. 
"This real-time information helps clinics optimize service lines across sites and in some cases offers the opportunity to see a return on investment in less than 12 months," says Tammy Wotring, Director of Sales for Varian's Advanced Oncology Solutions.  "There are many indicators we can measure, from asset utilization by modality mix, modality mix by disease site, time from referral to consult or from consult to plan.  We can uncover bottlenecks and adjust processes and workflows in ARIA to enhance efficiency."
"I have worked with numerous vendors. I've never seen a vendor as committed and able to follow through with what was promised as I have with Varian," says John Ziak, director of IT and project management at Alliance Cancer Care. "The VEP program has been invaluable." 
Collaboration Continues
Since the initial engagement, Alliance Cancer Care continues to collaborate with Varian staff and executives. The network is now a development partner for next-generation technologies, helping Varian sharpen its software and decide upon future technology upgrades based on real-life clinical requirements. 
"We've laid the foundation for a decade-long relationship with Varian and are already doing some great things," Valentine adds. "The VEP program gave us the confidence to do things better than before. I think we're only just scratching the surface of what's to come."
---

The information captured herein represents the genuine experience of the attributed individuals and may not necessarily represent the views of Varian or the above-referenced institution. Individuals were not compensated for their participation. Radiation treatment may not be appropriate for all cancers. Individual results may vary. For more information, please visit www.varian.com/safety.