Halcyon takes community hospital to the leading edge of prostate SBRT
Northwest Community Healthcare is a community hospital in the Arlington Heights suburbs of Chicago, on the leading edge of radiation treatment. Its Cancer Care Clinic boasts a comprehensive radiation treatment program with multiple treatment modalities.
Until recently, the clinic conducted all its SBRT treatments on a robotic device, but since installing a Varian Halcyon™ system in November 2018, it has shifted all prostate SBRT to the Halcyon system and is proceeding to investigate its utility for treating other SBRT sites.
This article is part three of three. The others are:
"When we saw the speed of delivery and the quality of the images from the Halcyon, we took some of our older prostate SBRT plans and put them on the system to see the results," explains John Mathai, director of medical physics. "The treatments were completed in significantly less time than required with the other device."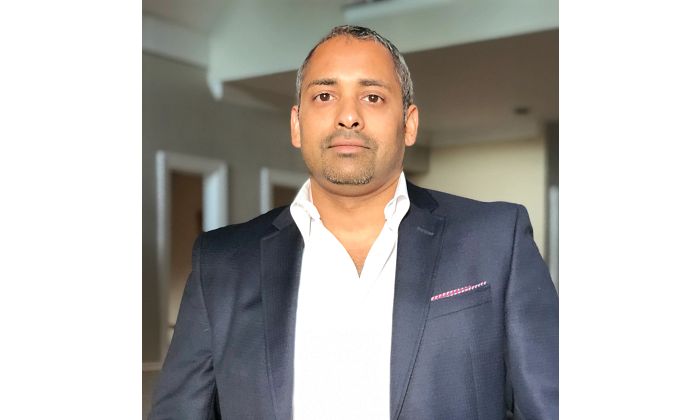 John Mathai, director of medical physics
The Northwest team saw other benefits for their patients, due to treatments being shorter in duration.  For example: patients no longer had to hold a full bladder for too long.   "The quality of the cone-beam CT imaging is excellent, enabling us to visualize the prostate very clearly.  We further enhance localization using gold fiducial markers placed in the prostate.  This, plus the very short treatment times, reduces the risk for setup and localization errors, and inter and intra-fraction motion management issues," Mathai says.
Najeeb Mohideen, MD, radiation oncologist at Northwest, states: "The shorter fractionation protocols have been especially helpful in treating patients during the Covid-19 pandemic."
Mathai observes that the Halcyon system has caused a bit of a mind shift among clinicians.  "The nine-button process for our therapists has been revolutionary," he explains. "It's minimized the complexity without removing functionality—less button pushing and more focus on the patient. Clinicians are clamoring to use the Halcyon, and many of the patients who switched over from another treatment machine can hardly believe they've received their treatment."
"SBRT is where we're looking to expand," he adds. "We started with prostate and are looking at spine and lung treatments where targets aren't moving excessively. We weren't specifically thinking of SBRT when we purchased the Halcyon but now we're sure this is the right platform for the future."
---
The information captured herein represents the genuine experience of the attributed individuals and may not necessarily represent the views of Varian or the above referenced institution. Individuals were not compensated for their participation. Radiation treatment may not be appropriate for all cancers. Individual results may vary.