Noona
Noona® is a patient outcomes management solution designed to engage patients in their care with real-time symptom reporting and monitoring, streamlined clinical workflows to promote evidence-based care, and access to rich data insights for better management and ongoing assessment over the course of care.
Noona Patient Outcomes Management Platform
6205562633001
Watch Video
simple-link
btn-submit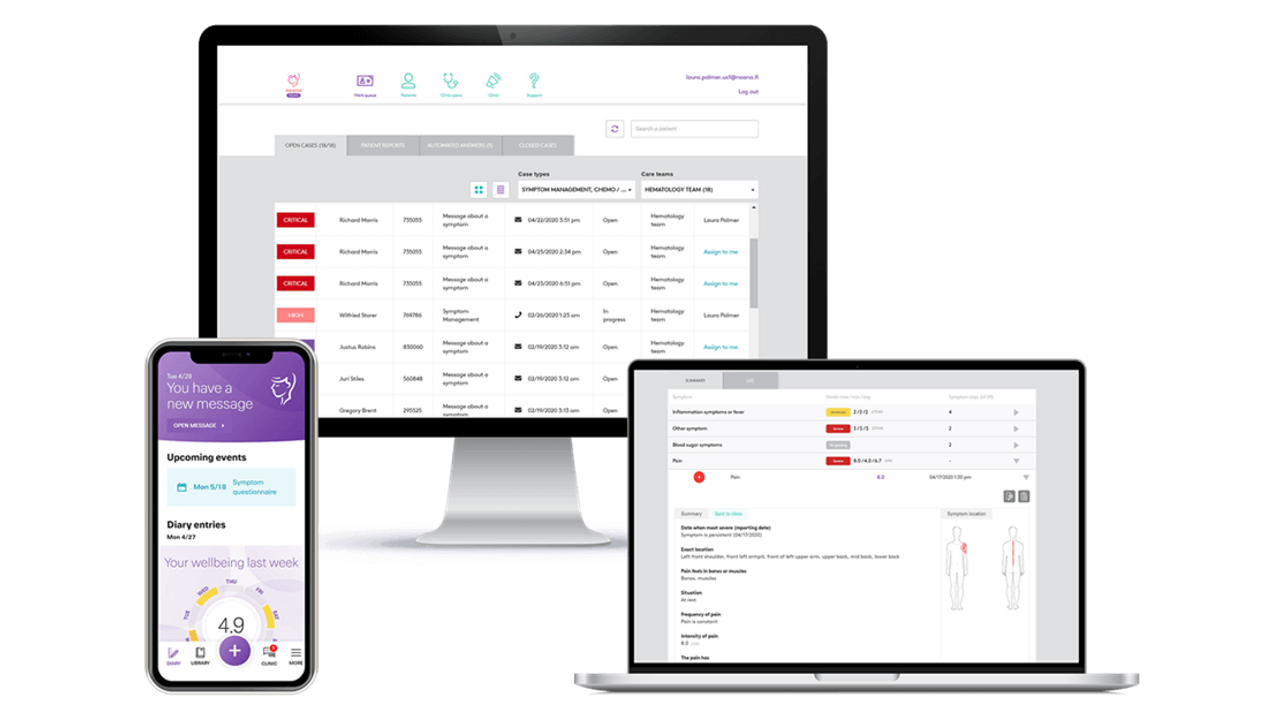 1

Access to clinical care teams

Patients can report symptoms, respond to questionnaires, and communicate with their care team as often as they would like

2

Structured data capture with actionable content

Care teams collect highly specific, detailed information tailored to a patient's diagnosis and treatment type for more informed decision making

3

Workflow efficiency design

With automated prioritization, care teams can intervene with patients who have the most critical need

4

Prebuilt treatment modules cover most common cancer types

Over 31 available treatment modules that cover over 97 common cancer types and 244 rules-based algorithms driving assignment of symptom severity based on published guidelines

5

Rapid deployment for immediate patient impact

Remote deployment capabilities for fast go-live capabilities and immediate patient use

6

Real world evidence and outcomes data for value-based care

Analytics capabilities to assess PROs, optimize therapeutic interventions, and support clinical research to define cancer therapy impact on quality of life
Preserve Patient Health
Keep patients engaged in their care and improve their overall experience
Decrease Resource Utilization
Reduce avoidable ER visits or hospitalizations
Optimize Therapeutic Intervention
Promote better clinical outcomes and quality of life
Remotely screen and monitor patients with real-time symptom reporting and a new COVID-19-related symptom screening questionnaire*
Noona's remote patient monitoring capabilities are invaluable to providing our customers with a tool designed to keep patients out of the ER, reduce clinic visits, help providers be more efficient, and reduce exposure for both patients and providers.
*Based on CDC and WHO guidelines and are updated periodically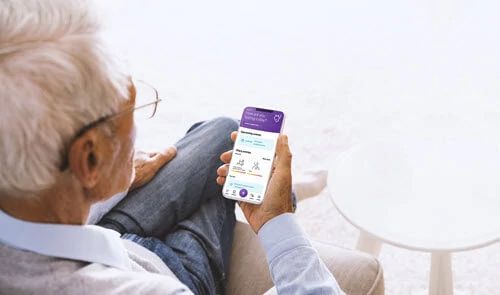 Noona for patients
Real-time symptom reporting, scheduled questionnaires, access to medical information and secure communication with cancer care teams.
Noona for providers
Automated patient prioritization based on clinical need for streamlined workflow, data-driven decisions, and evidence-based care.
Noona for life sciences or clinical research
Real-world evidence generated by high quality, longitudinal PRO data and minimal administrative burden.
ONC Certification
This Health IT Module is 2015 Edition compliant and has been certified by an ONC-ACB in accordance with the applicable certification criteria adopted by the Secretary of the U.S. Department of Health and Human Services. This certification does not represent an endorsement by the U.S. Department of Health and Human Services.
View the certification information