Noona
Smarter patient-reported outcomes
Noona Patient Outcomes Management Platform
6205562633001
Watch Video
simple-link
btn-submit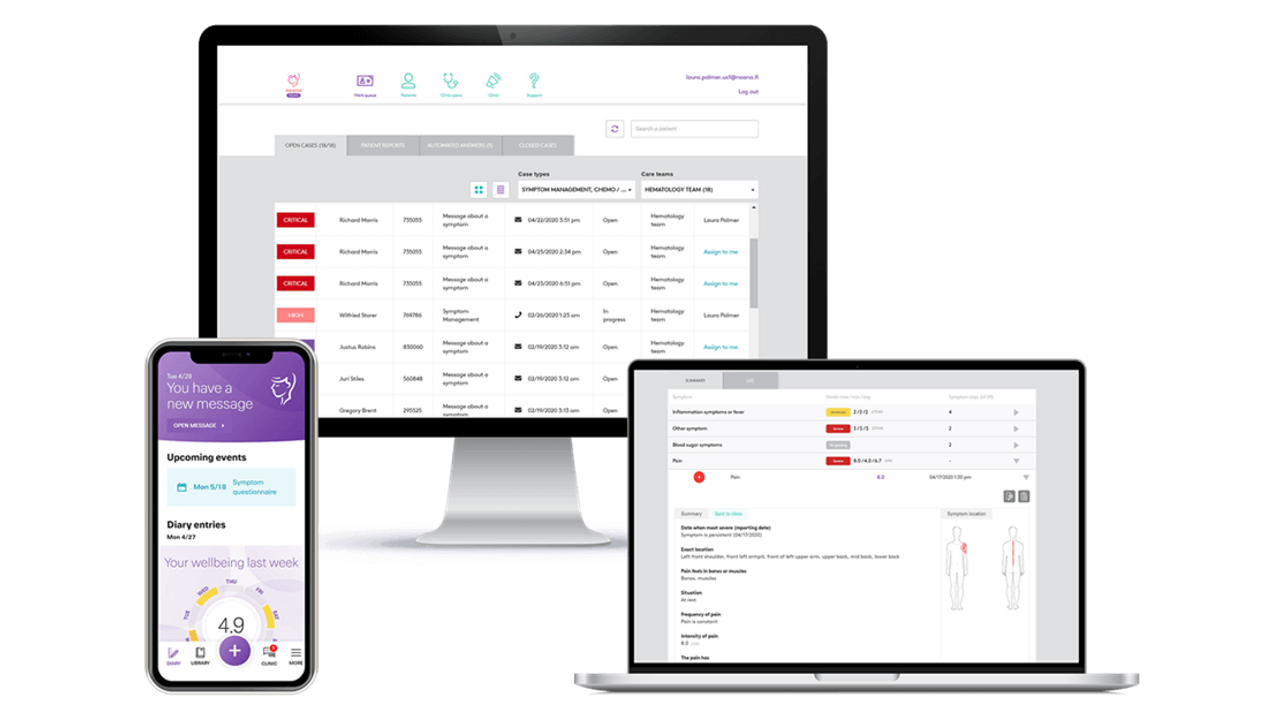 1

Save time

Nurses spend up to 60 minutes less per day on the phone with patients using Noona.

2

Ensure adoption

Our software is designed with direct patient and clinician input. Average age of use is 64 and the application has a 90% response rate.

3

Improve clinical decision-making

Structured symptom data helps inform patient care and predict future outcomes.

4

Enable positive patient outcomes

Patients spend less time in the ER when their symptoms are identified and managed early.

5

Rapid deployment for immediate patient impact

Remote deployment capabilities for fast go-live capabilities and immediate patient use

6

Real world evidence and outcomes data for value-based care

Analytics capabilities to assess PROs, optimize therapeutic interventions, and support clinical research to define cancer therapy impact on quality of life
The patient comes first
Noona's intuitive patient application can be accessed on any web browser or through its native iOS® and Android™ apps. Secure online access allows for more efficient and meaningful interaction between patients and clinicians, resulting in improved patient outcomes.
For the care team
Noona helps you prioritise patients by symptom severity and provides a work queue and tools to automate and track follow-up. Your care teams can stay informed of patient health concerns, respond to critical results between regularly scheduled visits, and, armed with better information, treat patients more effectively.
Remotely screen and monitor patients with real-time symptom reporting and a new COVID-19-related symptom screening questionnaire*
Noona's remote patient monitoring capabilities are invaluable to providing our customers with a tool designed to keep patients out of the ER, reduce clinic visits, help providers be more efficient, and reduce exposure for both patients and providers.
*Based on CDC and WHO guidelines and are updated periodically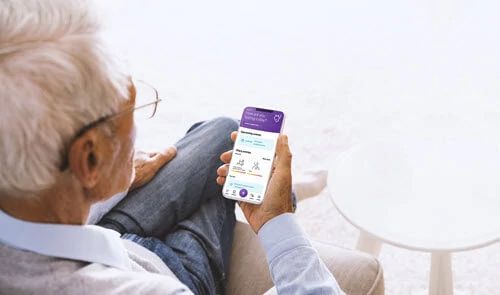 Noona for patients
Real-time symptom reporting, scheduled questionnaires, access to medical information and secure communication with cancer care teams.
Noona for providers
Automated patient prioritization based on clinical need for streamlined workflow, data-driven decisions, and evidence-based care.
Noona for life sciences or clinical research
Real-world evidence generated by high quality, longitudinal PRO data and minimal administrative burden.
ONC Certification
This Health IT Module is 2015 Edition compliant and has been certified by an ONC-ACB in accordance with the applicable certification criteria adopted by the Secretary of the U.S. Department of Health and Human Services. This certification does not represent an endorsement by the U.S. Department of Health and Human Services.
View the certification information