Thank you for your interest in Using SBRT to Manage Intermediate or High-Risk Prostate Cancer
If you missed the live event, we invite you to watch the replay.
---
Recent studies suggest that SBRT as monotherapy or boost in the management of intermediate or high-risk patients with adenocarcinoma of prostate is a promising treatment approach, with excellent medium-term bDFS and tolerability. Clinicians are finding that that SBRT provides an efficient and convenient treatment option for patients with localized PCa, irrespective of the risk group. In this online roundtable, clinical experts discuss their prostate cancer SBRT programs. They will cover such topics as clinical factors in patient selection, treatment protocols, and strategies for minimizing toxicity to organs-at-risk.
Speakers: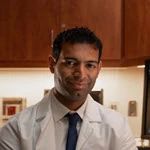 Amar U. Kishan, M.D.
Amar U. Kishan, MD, is the Vice-Chair of Clinical and Translational Research and Chief of the Genitourinary Oncology Service for the Department of Radiation Oncology at the David Geffen School of Medicine at UCLA and the UCLA Jonsson Comprehensive Cancer Center. Dr. Kishan specializes in the utilization of radiation to treat genitourinary malignancies (particularly cancers of the prostate and bladder), as well as malignancies of the head and neck. He has an extensive research background and has published in leading journals such as JAMA, JAMA Oncology, European Urology, and Cancer Cell. He serves on several national committees and has received grant support from various national institutions, including the American Society of Radiation Oncology, the Radiological Society of North America, the Radiation Oncology Institute, and the Prostate Cancer Foundation.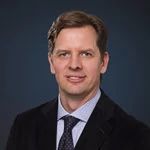 Andrew Loblaw, M.D.
Andrew Loblaw, MD, is a Radiation Oncologist, Clinician Scientist, and dual Professor in the Department of Radiation Oncology and the Institute of Health Policy Management & Evaluation at the University of Toronto. He is also an Ontario Association of Radiation Oncology Clinician Scientist and a Senior Scientist at the Sunnybrook Research Institute in Toronto. His clinical practice and research interest focus on improving outcomes for men with prostate cancer and the healthcare system. He has a particular interest in the design and conduct of clinical trials, the generation and dissemination of evidence-based guidelines and in image-guided radiotherapy. He has published over 250 peer-reviewed papers and been awarded over $35 million in research grants.
Moderator: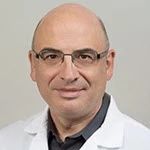 Patrick A. Kupelian, M.D.
Patrick A. Kupelian is Vice President, Clinical Affairs at Varian, and also, Professor of Radiation Oncology at UCLA. He is an internationally known expert in the development and evaluation of cutting-edge technologies in Radiation Oncology for a variety of anatomic sites. He has pioneered high-dose hypofractionated radiation therapy for prostate cancers. He has also played a significant role in the introduction and implementation of multiple image guidance techniques in radiotherapy. He has authored more than 200 research papers, multiple review papers, and book chapters.

Programs for sharing emerging ideas among thought leaders from across the globe, designed to spark inspiration, accelerate innovation, and advance patient care.