Eclipse
Simplify radiation therapy treatment planning to efficiently create and verify the optimal treatment plans for your veterinary patients.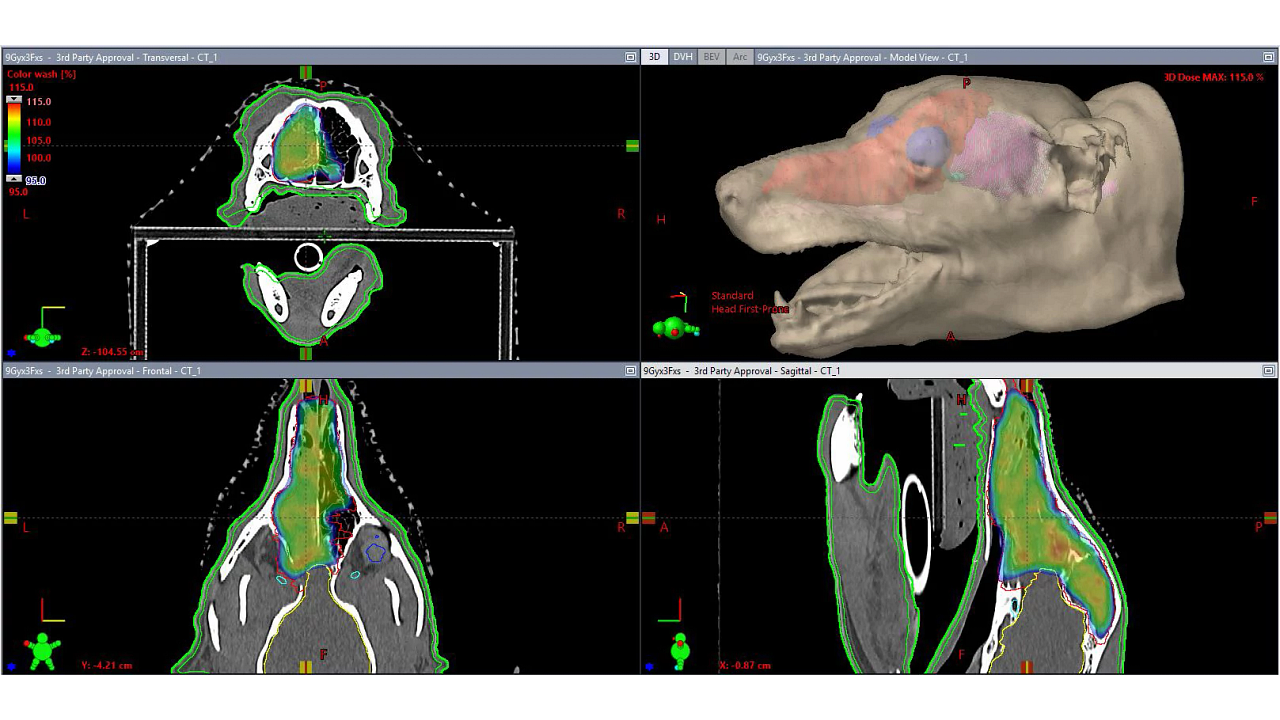 1

RapidArc volumetric arc therapy (VMAT) planning

Make the most of VMAT to develop IMRT-quality treatments with a single arc—for a wide range of patients.

2

Wide range of planning options

Eclipse works across most delivery platforms and multiple radiation therapy modalities. Plan for traditional radiotherapy, SRS, and electron radiotherapy.

3

Multi-Criteria Optimization (MCO)

Real-time personalization by quickly exploring tradeoffs across organs at risk and target dose coverage.

4

Eclipse Scripting

The Eclipse Scripting API enables easy access to patient data to automate processes and drive clinical, operational, and financial decisions.

5

RapidPlan knowledge-based planning

Build on machine learning to create powerful, customized treatment plans for your patients' unique needs.

6

RT Peer Review

Take advantage of the unified database in the Varian ecosystem to streamline the preparation and execution of plan reviews and chart rounds.
Resources
Product information
Case Studies