As Varian was searching for a cohort to round out its clinical trial of the Calypso Anchored Beacon® transponder for lung cancer, the University of Alabama Birmingham (UAB) School of Medicine presented as an obvious choice. "We have a busy lung surgery program," says Richard Popple, the school's director of medical physics. "Plus, one of our thoracic surgeons is an international expert in navigational bronchoscopy. So, we were well-known to Varian. They were able to work well with us."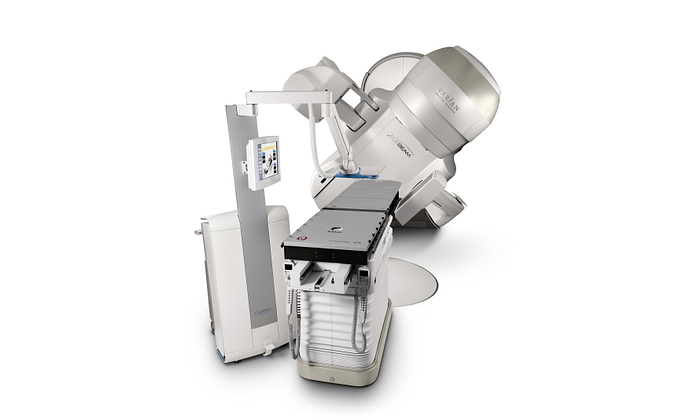 At the time, UAB was already implanting fiducials via navigational bronchoscopy to track lung tumor motion. So, the transition to Calypso Lung Beacon transponders was minimally disruptive. "It was a clear match for us," says Chris Dobelbower, M.D., a UAB associate professor of radiation oncology. "The technology fit into our workflow very well. It hardly changed our process at all. On the first half-dozen patients, Dr. Popple and I would briefly meet with the thoracic surgeon to assess the position of the tumor, see whether it was in the sensing range. We'd then identify good locations for transponders, have a brief discussion with a thoracic surgeon on where to place markers. But before long the surgeon would just bring us the CT scan and say, 'Let's place them here, here, and here.' We'd say, 'Absolutely.' The learning curve was very rapid. "
Judging even by Calypso's limited use during the clinical trial, Dr. Popple was "hugely impressed with its ability to track tumor location in real time." Consequently, the UAB team is now making arrangements to bring the system into routine clinical use. Without a tracking system like Calypso, according to Dr. Popple, an undetectable cough or wiggle could cause a geographic miss that the clinician might never notice.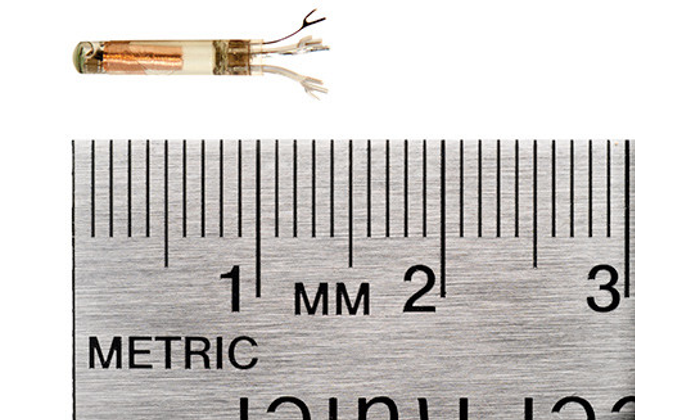 But with its transponders transmitting data 25 Hz with sub-millimeter accuracy, Calypso sharply reduces that uncertainty—a decisive advantage, given that lung tumors are near the heart, bronchi and other vital organs and tissue. "If you gate the machine with Calypso, it prevents treatment during unanticipated patient shifts," says Dr. Popple. "It gives you a very high degree of confidence."
One endpoint of the clinical trial was transponder migration—a reasonable concern, given the lung's natural tendency to expel foreign matter. To prevent migration from occurring, each transponder has five small "legs" that affix to airways within or near the tumor target and provide stable fixation. "To our knowledge, none of the transponders have ever come out," says Dr. Dobelbower. "Not during therapy or reports of follow-up."
Because UAB is relatively experienced with implementing new technologies, the transition to Calypso was largely problem-free. There was of course a learning curve, most notably around positioning of the system antenna. Known as the "array," this antenna had to be close enough to the transponders to detect their electromagnetic signals. "For some larger patients, getting that array in close enough proximity was challenging at first. But we quickly learned how to estimate where the array would be positioned and whether that could present a problem."
The UAB team also credits Varian for the ease of the rollout, noting that Calypso reps were present in the OR during the early phases of the trial to answer questions and make suggestions. Even the local Varian field services engineer, whose job is actually to maintain the center's TrueBeam® system, was widely available and responsive. "He did a great job," says Dr. Dobelbower. "Whatever we needed, he made sure to get it done—either on his own or in coordination with Varian's Calypso team."
_______________________________________________________
The information captured herein represents the genuine experience of the attributed individuals and may not necessarily represent the views of Varian or the above referenced institution. Individuals were not compensated for their participation. Radiation treatment may not be appropriate for all cancers. Individual results may vary.