TrueBeam
The TrueBeam radiotherapy system enables your veterinary care team to treat a broad range of cancer cases with exceptional speed and accuracy, giving your hospital the power to deliver more comprehensive and effective care.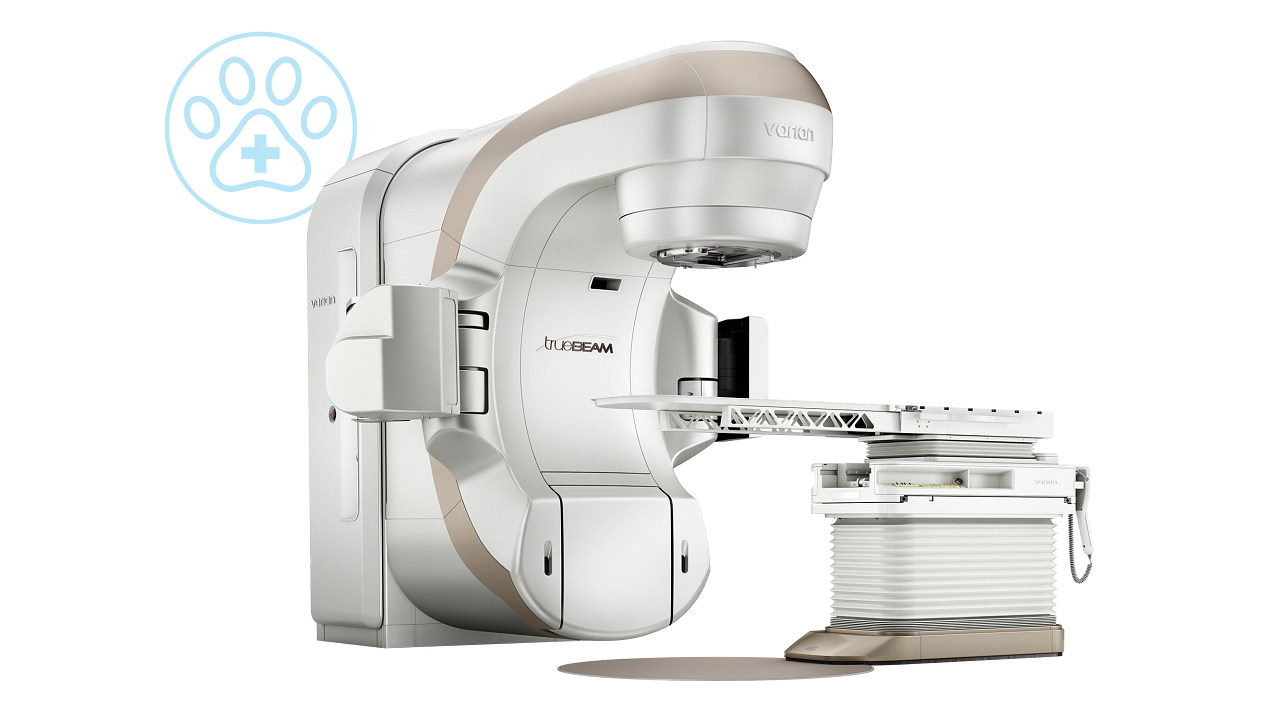 1

Safety

Guided workflows with intuitive user interface and built-in patient safety features allow clinicians to navigate the complexities of cancer care with confidence.

2

Versatility

Flexible treatment techniques include Electrons, 3D Conformal, IMRT, RapidArc and SRS/SBRT to address a broad range of cases.

3

Efficiency

the proprietary Maestro control system enables seamless operation by synchronizing dose, machine motion, and imaging for efficient treatment.

4

Imaging and motion management

Fast, accurate imaging system including 2D, 2D/3D, and CBCT. The Iterative kV CBCT (iCBCT) capability improves soft-tissue contrast, reduced noise from scatter, and reduced artifacts. Also available is 4D CBCT to acquire and review target motion on the table immediately before beam-on.

5

High precision dose control

Sub-millimeter accuracy ensures delivery conformality. Tailor your treatments with higher precision.