Noona
更智能的患者反馈结果系统
Noona Patient Outcomes Management Platform
6205562633001
观看视频
simple-link
btn-submit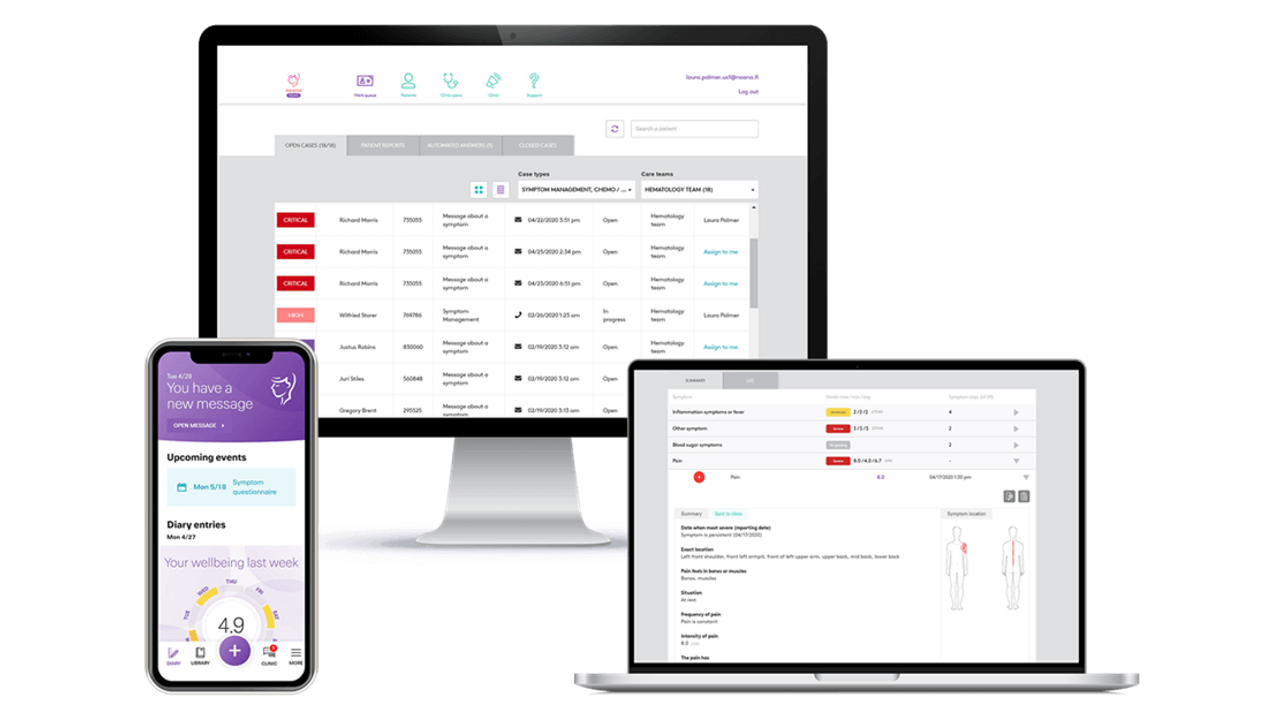 1

节省时间

护士每天与使用 Noona 与病人通话时间最多不超过 60 分钟。

2

确保适用

我们的软件设计旨在让患者和医生直接交流。使用应用程序患者的平均年龄为 64 岁,回应率为 90%。

3

改善临床决策

结构化的症状数据有助于为患者治疗提供信息并预测未来的预后。

4

实现更好的患者治疗效果。

当症状被早期识别和管理后,患者花费在急诊室的时间就更少。

5

Rapid deployment for immediate patient impact

Remote deployment capabilities for fast go-live capabilities and immediate patient use

6

Real world evidence and outcomes data for value-based care

Analytics capabilities to assess PROs, optimize therapeutic interventions, and support clinical research to define cancer therapy impact on quality of life
患者优先
Noona 直观的患者应用程序可以在任何 Web 浏览器上或通过其原生 iOS®和Android™ 应用程序访问。安全的在线访问使患者和临床医生之间能够进行更高效、更有意义的互动,从而改善患者的预后。
对治疗团队
Noona 可帮助您按症状严重程度确定病人的优先级,并提供工作列表和工具来实现自动执行和跟踪随访。您的团队可以随时了解患者健康问题,处理定期复诊的重要结果,利用更多的信息更有效地治疗患者。
Remotely screen and monitor patients with real-time symptom reporting and a new COVID-19-related symptom screening questionnaire*
Noona's remote patient monitoring capabilities are invaluable to providing our customers with a tool designed to keep patients out of the ER, reduce clinic visits, help providers be more efficient, and reduce exposure for both patients and providers.
*Based on CDC and WHO guidelines and are updated periodically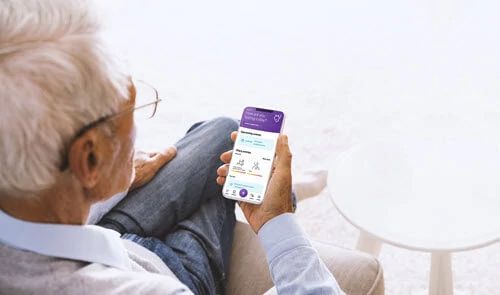 Noona for patients
Real-time symptom reporting, scheduled questionnaires, access to medical information and secure communication with cancer care teams.
Noona for providers
Automated patient prioritization based on clinical need for streamlined workflow, data-driven decisions, and evidence-based care.
Noona for life sciences or clinical research
Real-world evidence generated by high quality, longitudinal PRO data and minimal administrative burden.
ONC Certification
This Health IT Module is 2015 Edition compliant and has been certified by an ONC-ACB in accordance with the applicable certification criteria adopted by the Secretary of the U.S. Department of Health and Human Services. This certification does not represent an endorsement by the U.S. Department of Health and Human Services.
View the certification information