Advanced Oncology Solutions harnesses the power of technology and clinical expertise to enable cancer care providers with a wide range of services that help support, enhance, and expand their operations and improve outcomes for patients.
Advanced Oncology Solutions is the combination of the acquired CTSI Oncology Services business and Varian's Enterprise Solutions.
LION - Intelligently Powering Advanced Oncology Solutions
LION is our foundational enterprise technology, providing actionable insights and metrics that equip you with the skills to operate oncology services more strategically. As the master database of all assets and resources, our vendor-agnostic, cloud-based platform gives you the power to align patient-driven workflows and operational activities. Alerts and notifications enable optimized patient throughput while providing continuous transparency to the management team. Our cloud-based, Software as a Service extension to Tech Enabled Services (TES) enables on-demand ordering of treatment planning and physics services in a just-in-time model, matching the changing demands of your clinic. LION grants your clinic the power to transform your workflow by adding technology efficiency through a connected platform of oncology solutions. Our technology-enabled service platform provides real-time visibility, giving you the insights to make informed decisions and create solutions to appropriately plan for tomorrow.
Oncology as a Service
Whether your needs are to assess and maximize the current utilization of your operations or you're looking to accelerate into a full-service multidisciplinary oncology care program, Advanced Oncology Solutions can support you based on your distinct needs. We strive to help you maximize your existing resources, increase your clinic's efficiency and expertise to continually drive intelligent solutions for your clinic and your patients.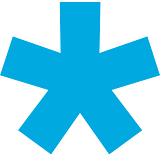 Advanced Oncology Solutions provides insights and services that can help expand your oncology practice and achieve operational excellence, giving you the power to provide quality care for your patients.
Evidence-Based Solutions
Advanced Oncology Solutions offerings are purpose-built to deliver transferable capabilities, adding value to your practice immediately. With evidence-based solutions, our team will recommend and implement best practices to help remove variances in clinical workflows—helping your practice make a positive impact on patient care.
Operational Efficiency & Clinical Excellence
Our expertise comes from real world experience across different disciplines, providing both clinical excellence and operational efficiencies through refined modeling. We create a continuous cycle of learning from the data and the services we're providing across the oncology care continuum, allowing us to develop data-driven solutions to support your clinical needs.
Expand Your Network
Leverage Advanced Oncology Solutions' community of world-class providers and their decades of clinical expertise to optimize your current practices and expand your capabilities as a comprehensive oncology provider.  Our customizable solutions are designed with your workforce and clinic in mind, and our services can bridge the gaps among your operations.