Every October, people all over the world show their support for those affected by breast cancer.
Now, more than ever, by joining together with others during Breast Cancer Awareness Month in October, we can raise awareness of breast cancer, an all-too-common cancer that touches millions of people and their families around the world. Through our annual Breast Cancer Awareness Campaign, Varian supports the fight against cancer for the people we love and those in our communities who have been impacted.
What is Breast Cancer Awareness Month?
Breast Cancer Awareness Month is an annual international health campaign organized by major breast cancer charities every October to increase awareness of the disease and to raise funds for research into its cause, prevention, diagnosis, treatment, and cure.
Why does Varian Support Breast Cancer Awareness Month?
In 2020, there were 2.3 million women diagnosed with breast cancer and 685,000 deaths globally, according to the World Health Organization. At the end of 2020, there were 7.8 million women alive who were diagnosed with breast cancer in the past 5 years, making it the world's most prevalent cancer. Varian's vision is a world without fear of cancer. By participating in Breast Cancer Awareness Month, we are proud to add our voices to raise awareness of the global fight against this disease.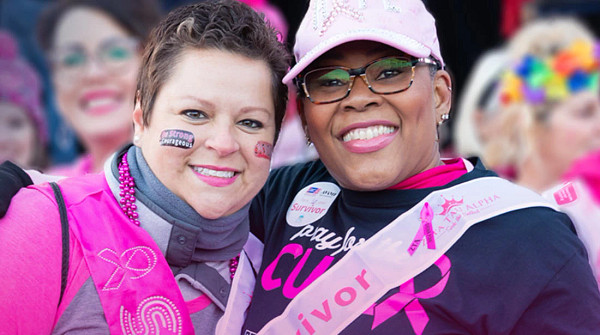 Varian, a Siemens Healthineers Company, has supported breast cancer awareness education and fundraising campaigns for many years, including participation in the American Cancer Society's Making Strides Against Breast Cancer campaign in the U.S. The Making Strides movement raises life-saving funds that support breast cancer patients, survivors, thrivers, and caregivers through every step of the journey.
During October this year, employees from our combined company are joining together in a global virtual walk to encourage awareness of breast cancer.