Education & Training
VarianThink—our new, everywhere-you-are oncology learning experience—is an online educational service and training platform centered on personalizing your ability to gain knowledge in areas such as software, treatment delivery, best practices, and more.
Clinical Consulting provides clinics with the knowledge to streamline processes, operate with greater confidence and efficiency, and take advantage of the latest intelligent technology so they can easily introduce advanced treatments and deliver better patient care.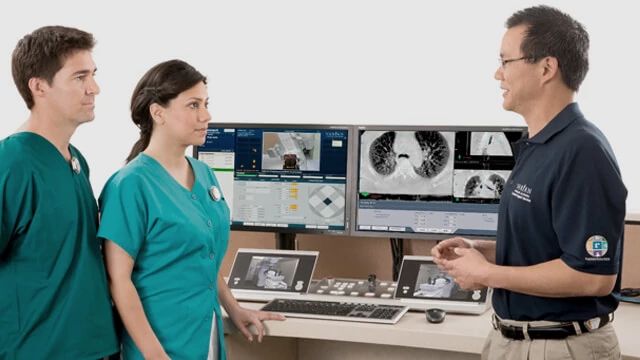 Clinical Consulting
Empowering you and your clinic with knowledge, services, and workflow analysis to help you improve efficiency and deliver advanced care.