Introduced at ASTRO in 2021, Varian Smart Services is helping busy clinics reduce their downtime. In fact, Varian's data show that, with predictive and proactive service, a clinic can avoid some 3.6 hours of downtime per incident than would otherwise be the case. In addition, by using Smart Services, Varian is able to resolve 65% of service cases remotely. Through 24/7 remote monitoring, a powerful digital analytics platform, and a vast network of more than 2,000 continually trained support experts, clinics that choose Smart Services are completing an average of 95% of patient treatments without disruption.
Smart Services combines innovative technology, data intelligence, and personalized support from a global network of more than 2,000 Varian experts to optimize Varian systems and help clinics improve operational efficiency. Unlike third-party service contracts, Smart Services uses proprietary technology to provide clinics with valuable insights, alerts, and system diagnostics that can save valuable time and avoid inconveniencing patients and staff.
SmartConnect Plus, powered by the ViDA digital analytics platform
To leverage the power of data intelligence and analytics, Smart Services uses SmartConnect® Plus which synthesizes anonymized and aggregated machine performance data using Varian's ViDA™ analytics platform. ViDA comprises more than 300 artificial intelligence (AI) and machine learning models constantly processing historical logs and configuration files and accessing Varian's vast knowledgebase. Varian engineers use the output to provide data-driven services, such as predictive maintenance, proactive service, and actionable insights to increase operational efficiency and productivity.
"The ViDA platform gives us both historical analysis, which we can use to help clinics improve machine performance and workflow efficiency, and real-time alerts on certain kinds of faults that could have an impact on patient care," explains Brett Williams, Varian district service manager for the northeastern US. "For instance, if the power goes out over the weekend at a clinic, I can let the physicist know in time to bring the machine back up before Monday morning's patients start arriving."
Superior support for a remote treatment center
For Miller, director of the radiation oncology department at Penn Highlands DuBois, 24/7 remote service was the driving force behind choosing Varian Smart Services rather than a third-party vendor. Penn Highlands Dubois is a somewhat remote facility in Pennsylvania with service engineers often over an hour away, and patients who sometimes travel longer to receive care. Before Smart Services, even the smallest fault could cost the clinic at least a day's downtime, more if a new part needed to be shipped.
"Now we have Smart Services, our reps are telling us we have a potential problem before we know it," Jim Miller says. "For instance, one day a part showed up out of the blue, and the service rep called to say he'd noticed we'd been having couch faults. He'd already ordered a corrective part and was arriving that that evening to install it. Previously, that would have cost us at least a day of downtime and patients would have missed treatments."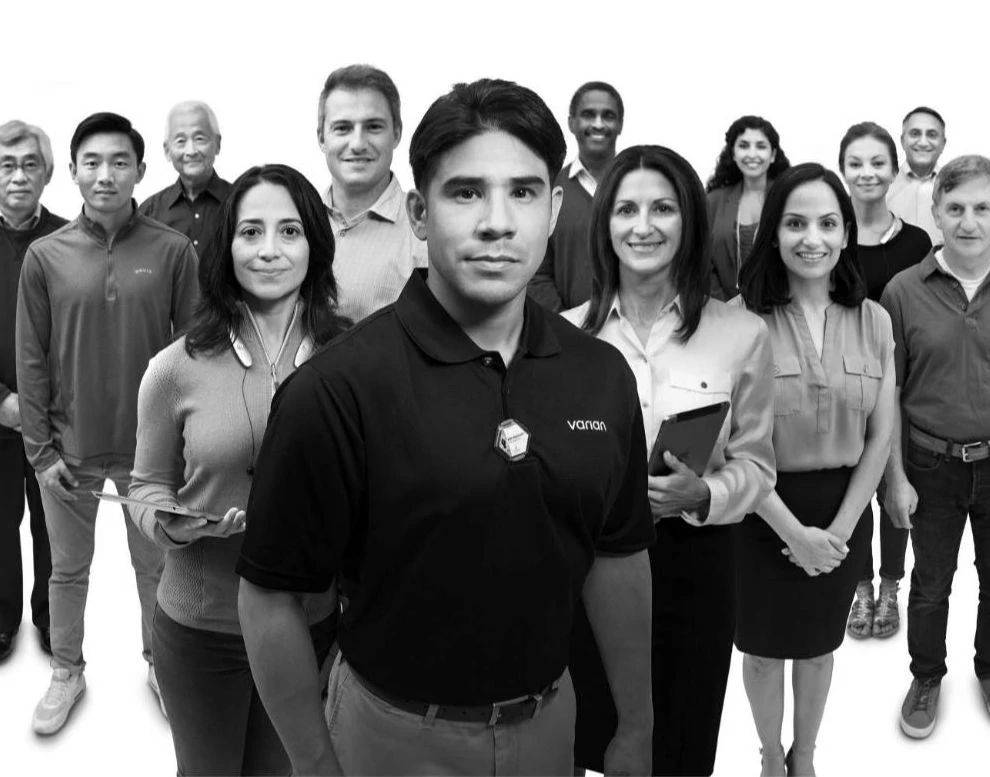 Proactive maintenance
In addition to remote monitoring, Smart Services also includes proactive maintenance. Running historical machine data through ML algorithms and constantly evaluating system performance enables the ViDA platform to predict failures, detect degradations months in advance, and alert the field service team to plan the required maintenance before any fault occurs.
"By predicting future issues, we can work with the customer to schedule the required maintenance well in advance and at a convenient time for everyone," Williams explains. "This often results in zero treatment downtime and enables physicists to schedule any QA work at their convenience."
David Good, medical physicist at Penn Highlands Dubois, recently oversaw the replacement of an ion chamber after being informed by his Varian support team that it needed replacing at least a month in advance.
"We deliberately picked a Friday to replace the ion chamber when I was available, and I was able to coordinate in advance with other physicists," Good says. "It was a completely painless process and being able to plan everything out rather than having to cancel patients at the last moment and try to cram in hours of quality assurance was a huge timesaver and benefit to patient care."
The advanced tools and data intelligence technology incorporated into Smart Services allow support teams to work closely with Varian customers to leverage insights, alerts, and Knowledgebase information that protect their system investments and help deliver consistent high-quality patient care. It also means customers are always getting top-level expert advice and guidance.
"Smart Services is a team approach and as everyone Varian's field service team has access to the data, other experts can troubleshoot and diagnose an issue while someone is on the road responding," Williams says. "Often, a service rep will have the answer or plan ready when they walk on site. There's so much we can do without ever being in front of the machine."
For more information, go to Varian Smart Services.
---
The information captured herein represents the genuine experience of the attributed individuals and may not necessarily represent the views of Varian or the above-referenced institution. Individuals were not compensated for their participation. Radiation treatment may not be appropriate for all cancers. Individual results may vary. For more information, please see Important Safety Information.