Halcyon
Our leading-edge radiotherapy treatment system sets a new standard in operational efficiency for your veterinary hospital. Halcyon's advanced yet simplified platform allows you to streamline your workflows and expedite installation, training, and treatment times.
Introducing Halcyon
5422403141001
Watch Video
simple-link
btn-submit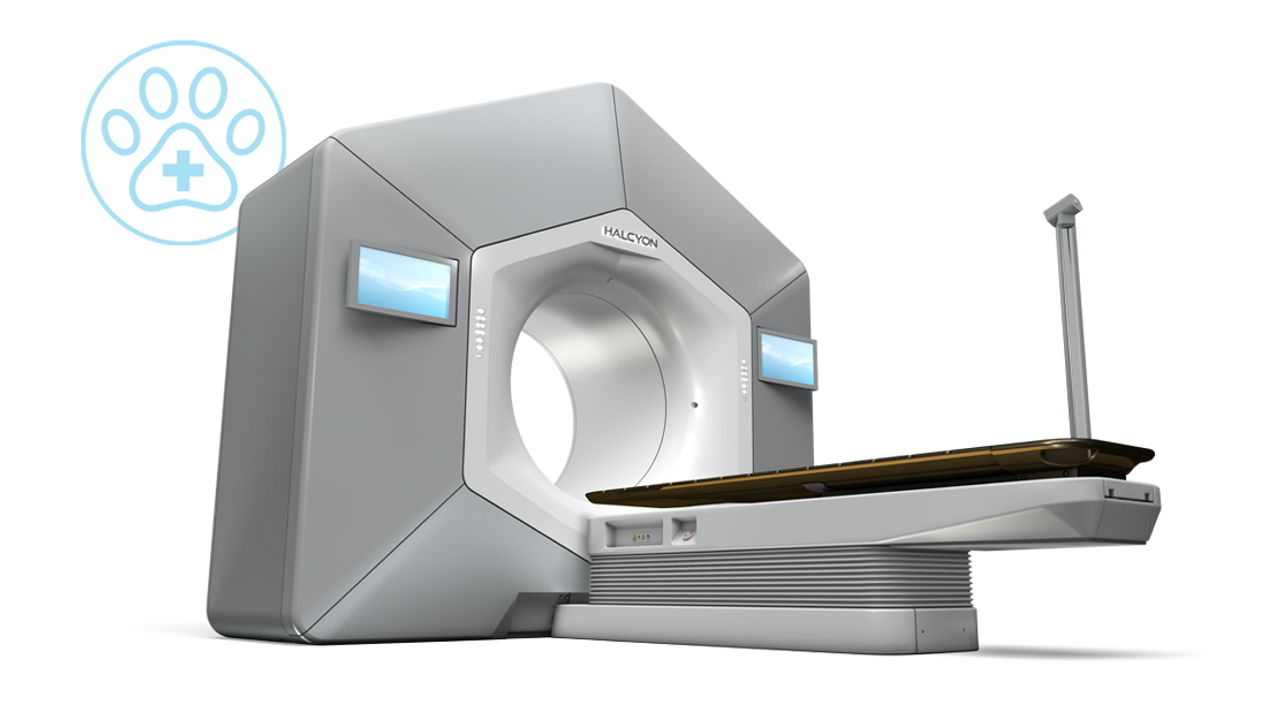 1

High Quality Treatment

Halcyon achieves high quality care through image-guided IMRT and RapidArc® radiotherapy treatments. A unique dual-layer MLC enables high modulation with low leakage for every field or arc.

2

Simple to Use

Image and treat in just nine steps. The workflow is based on the "follow-the-light" methodology first introduced as part of Varian's TrueBeam® platform. Color-coded workflow steps are presented to the therapist both at the treatment console and on screens within the vault. These workflows are easy to learn and master quickly so you can spend less time treating and more time with patients.

3

Capital and Operational Efficiency

Installation and commissioning in 2-weeks, with beam parameters that are pre-configured in the Eclipse™ treatment planning software. The smaller vault requirement with self-shielding design reduces the cost of new bunkers. With reduced requirement for daily, weekly and monthly QA, less down time allows you to treat more patients with confidence.
Resources
Product overviews
Introducing Halcyon
5596031272001
Introducing Halcyon (01:00)
simple-link
Product details
Halcyon's Dual-Layer MLC
5569719917001
Halcyon's Dual-Layer MLC (02:22)
simple-link
Halcyon Capabilities
5795516080001
Halcyon Capabilities (03:30)
simple-link
Installation at New York Cancer & Blood Specialists
6106704679001
Installation at New York Cancer & Blood Specialists (01:39)
simple-link
Service information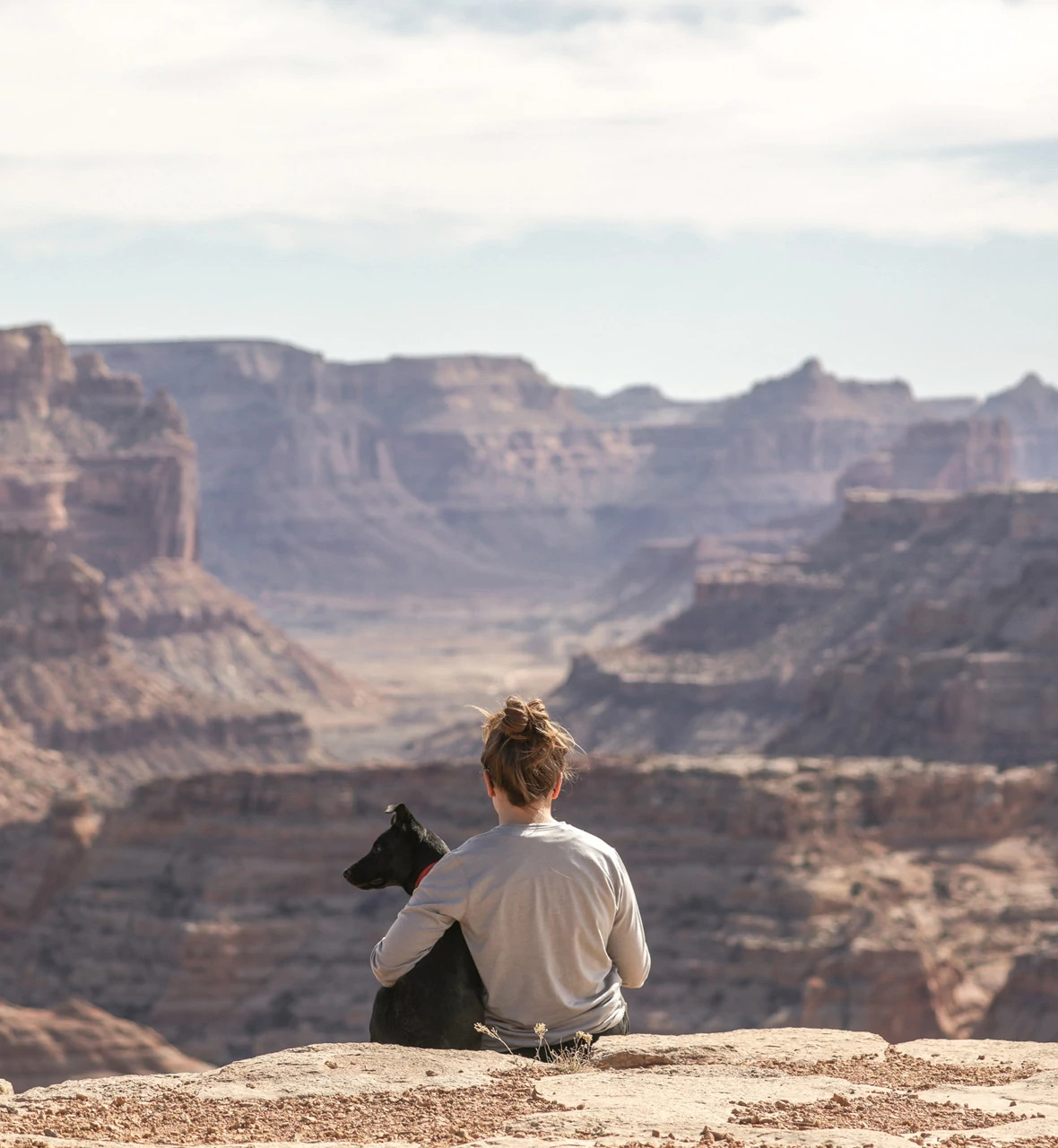 Faster Treatment
Quick imaging and accelerated delivery cuts treatment time in half. This means less time under anesthesia and more time at home.
Workflow Efficiency
Nine-step treatments improve throughput without sacrificing comfort or safety.
Robust ROI
Halcyon is fast to install and simple to maintain – allowing you to help more patients year after year.
Complementing Halcyon
Halcyon works well with a variety of treatment planning software and other tools. Integrate it with these components to make the most of the Varian ecosystem.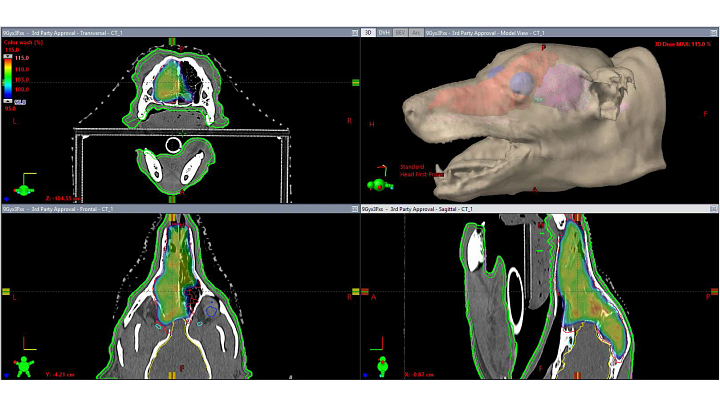 Eclipse
Simplify radiation therapy treatment planning to efficiently create and verify the optimal treatment plans for your veterinary patients.
Learn more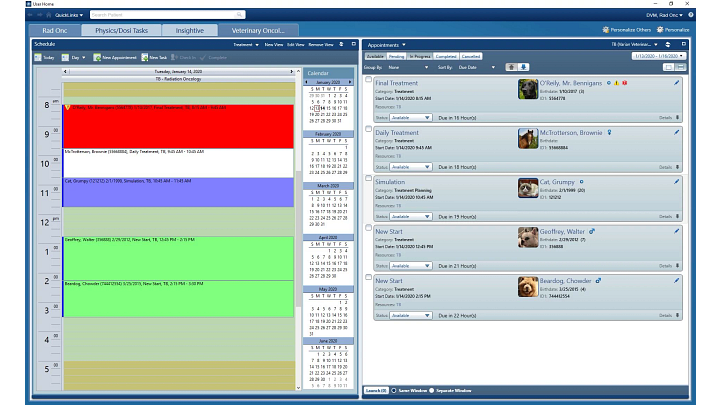 ARIA Oncology Information System
Varian's Oncology Information System will help you schedule, track and monitor the treatment progress of your veterinary patients with confidence.
Learn more
Similar products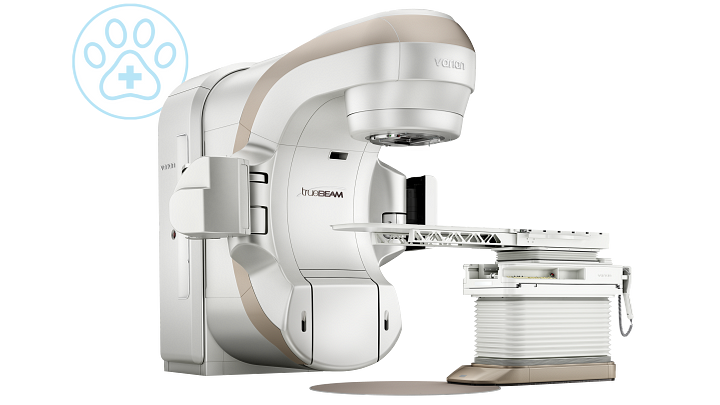 TrueBeam
The TrueBeam radiotherapy system enables your veterinary care team to treat a broad range of cancer cases with exceptional speed and accuracy, giving your hospital the power to deliver more comprehensive and effective care.
Learn more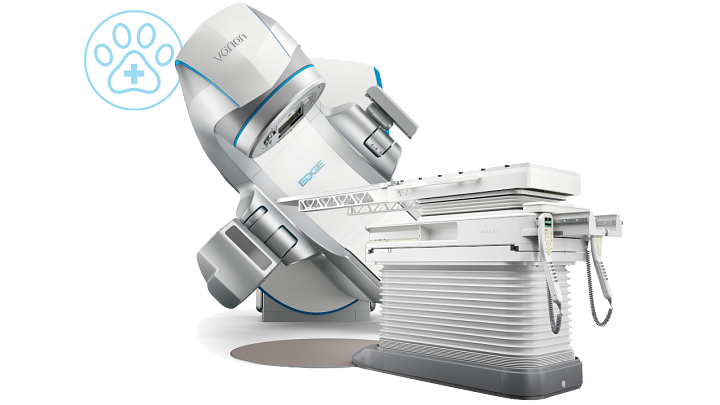 Edge
The Varian Edge radiosurgery system offers a cancer treatment solution with advanced technology and capabilities – all optimized for radiosurgery. High precision and integrated machine intelligence provide an advanced, non-invasive option to treat more veterinary patients with greater confidence.
Learn more