Edge | Veterinary Oncology
The Varian Edge radiosurgery system offers a cancer treatment solution with advanced technology and capabilities – all optimized for radiosurgery. High precision and integrated machine intelligence provide an advanced, non-invasive option to treat more veterinary patients with greater confidence.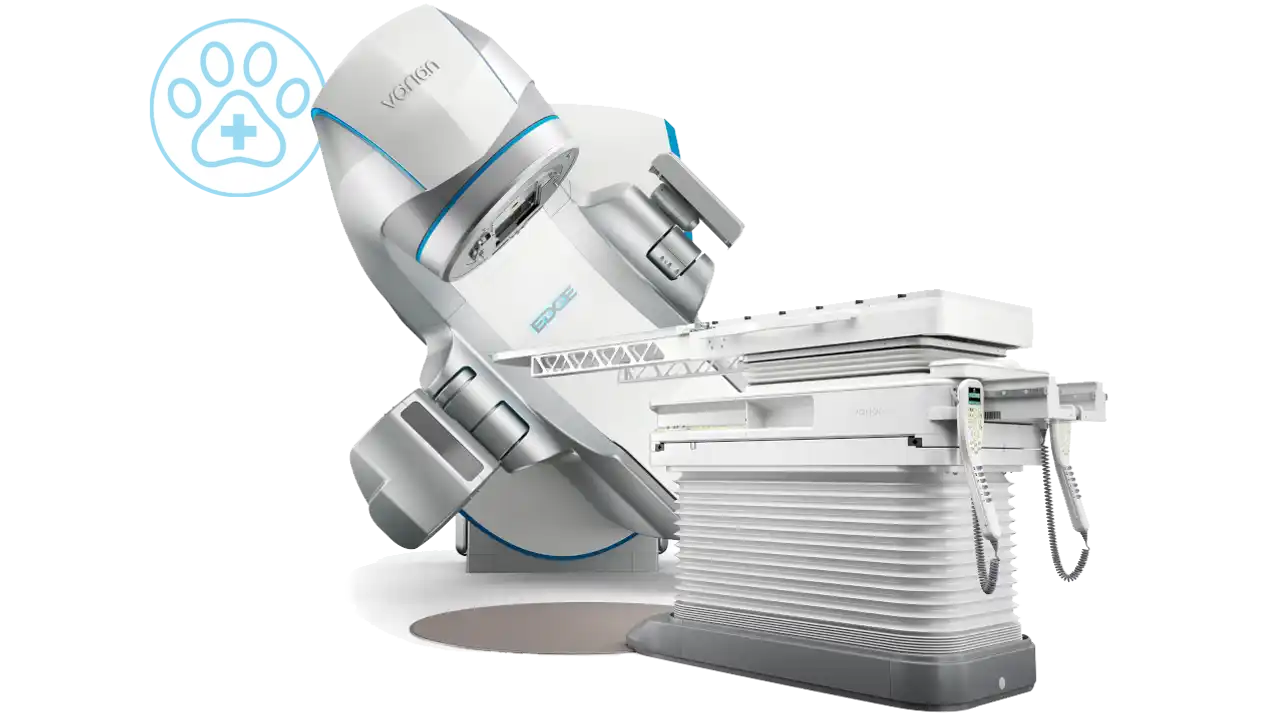 1

Highly conformal dose distributions

Deliver precise doses to tumors of the lung, brain, spine, and other areas of the body while remaining minimally invasive. With accuracy checks performed every thousandth of a second (10ms), all facets of the comprehensive Edge system allow for the safe delivery of accurate treatments.

2

Track tumor position in real time

Detect slight tumor movement with real-time motion tracking capabilities to safely deliver accurate treatments while minimizing risk to surrounding healthy tissue.

3

Precise beam shaping

Without a single incision, Edge's knifelike beam precisely delivers high intensity treatments with surgical precision.

4

HD120™ multileaf collimator

Enables precise, focused dose through fine 2.5 mm leaves, produces high-resolution beam shaping, resulting in sparing of surrounding healthy tissue.

5

Streamlined installation

Designed to fit into existing high-energy vaults without the need for additional retrofitting.

6

PerfectPitch 6-degrees of freedom (6DoF) couch

Designed with both clinicians and patients in mind. The isocenter-focused couch movement reduces position correction and streamlines setup, which may contribute to increased treatment throughput. With fast positioning, patients may spend less time on the treatment couch, reducing anesthesia times.