Treatment Planning for the ProBeam System
Fast, precise planning for advanced cancer care.
RapidPlan for Proton Therapy
6149424792001
Watch Video
simple-link
btn-submit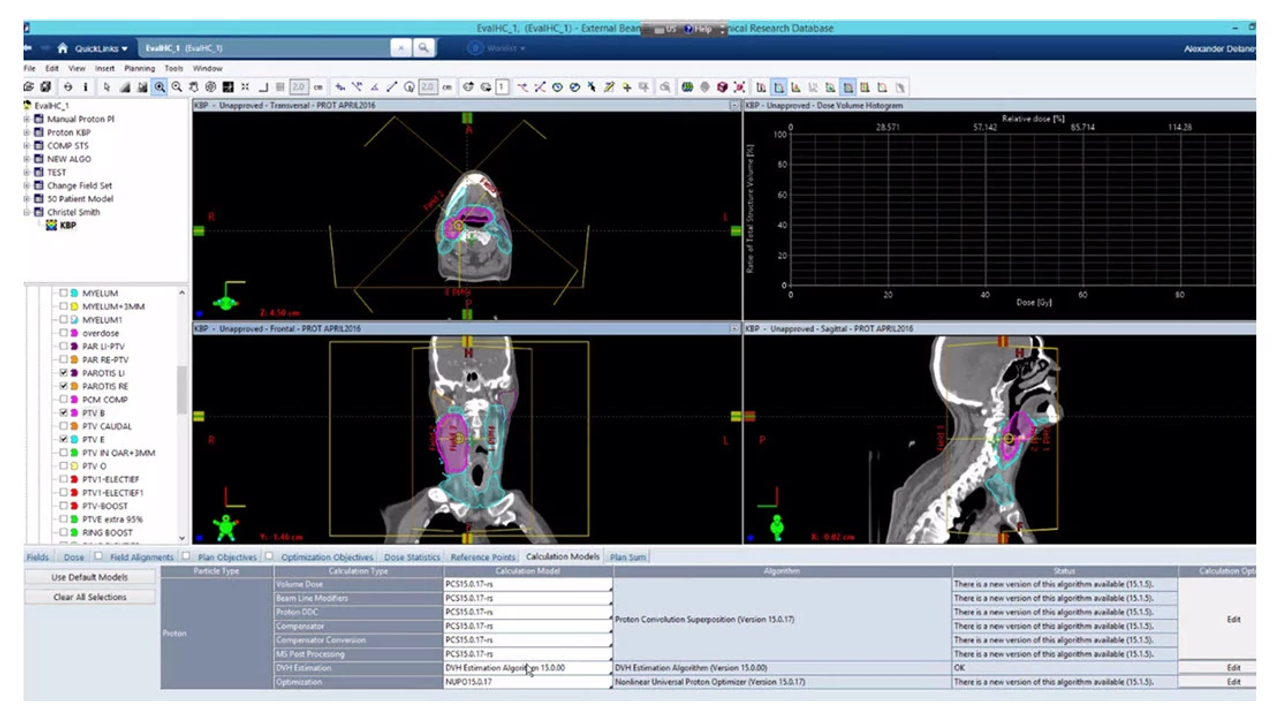 1

Eclipse™ treatment planning system

Combining an accurate proton Monte Carlo dose calculation algorithm, automated contouring, and robust planning features, Eclipse simplifies the planning process without sacrificing plan quality.

2

RapidPlan™ knowledge-based planning

Machine learning empowers clinicians to create higher quality plans in a fraction of the time.

3

Adaptive proton therapy integrating Velocity™ Software

Determine when treatments require adaptation by providing daily dose information and dose accumulation.
Machine

Learning
Human

Intelligence
Eclipse™ treatment planning system
When machine learning, human intelligence, and patient data unite to build optimal treatment plans. By integrating our ProBeam system knowledge, your clinical expertise, and big data, we're advancing treatment planning—a consistent, data-driven, easy-to-implement way to create optimal treatment plans.
RapidPlan PT is the first clinical application of machine learning in proton therapy.
Robust Optimization gives you confidence for range and patient setup uncertainties.
Dual Energy CT for planning improves range uncertainty and reduce margins for healthy tissue sparing.
GPU Acuros PT offers increased accuracy and efficiency with a true GPU-accelerated Monte Carlo algorithm.
CTV-based robust planning for all treatment techniques.
Eclipse is a unified platform, harmonizing the planning process for all the planning modalities.
RapidPlan™ knowledge-based planning
Machine Learning
The power of RapidPlan PT is the innovative software that leverages existing clinical knowledge combined with machine learning to create quality plans, quickly and consistently. By building and sharing models based on previously treated patients, RapidPlan PT can allow clinics to reduce variability in treatment planning to achieve greater consistency, efficiency, and quality in patient care.
High quality plans in a fraction of the time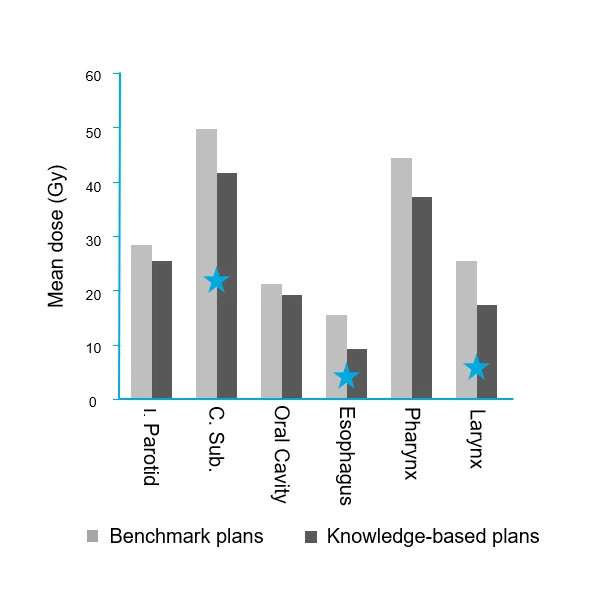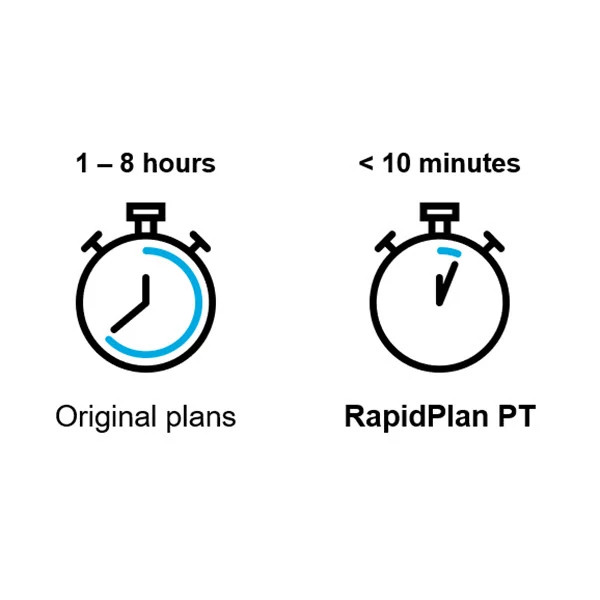 Knowledge-Guided Decision Support
In the first study of its kind, researchers from VU University Medical Center (VUMC), now part of Amsterdam University Medical Centers, were able to build a decision support tool using RapidPlan. They were able to automate the creation of a proton and photon plan in order to accurately predict the right treatment for each patient.
This is the first investigation which demonstrates the feasibility of patient selection for proton therapy based solely on patient-specific knowledge-based predictions of proton and photon plan dosimetry without necessitating actual plan creation.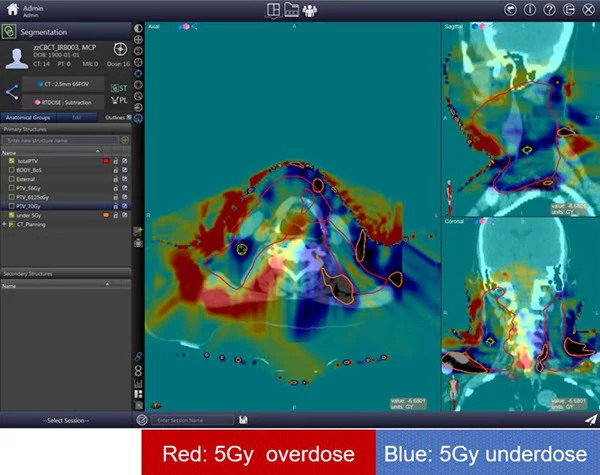 Adaptive proton therapy integrating Velocity™ software
Multi-Modality Image Registration
Quick and easy to use rigid and deformable registration tools for CT, CBCT, MRI, PET, SPECT, AND RT images.
Share data easily
Sync with ARIA® OIS and Eclipse™ treatment planning with one click. Scripting allows for automation of dose calculation and accumulation between Eclipse and Velocity
Map and model dose changes over time
Track patient dose information from different vendors at different times to sum total dose across tumors and healthy tissue.
Resources
Product Information