Benefits of Intensity Modulated Proton Therapy
More Precision. Reduced Side-effects.
ProBeam® Proton Therapy System Overview
5600375070001
Watch Video
simple-link
btn-submit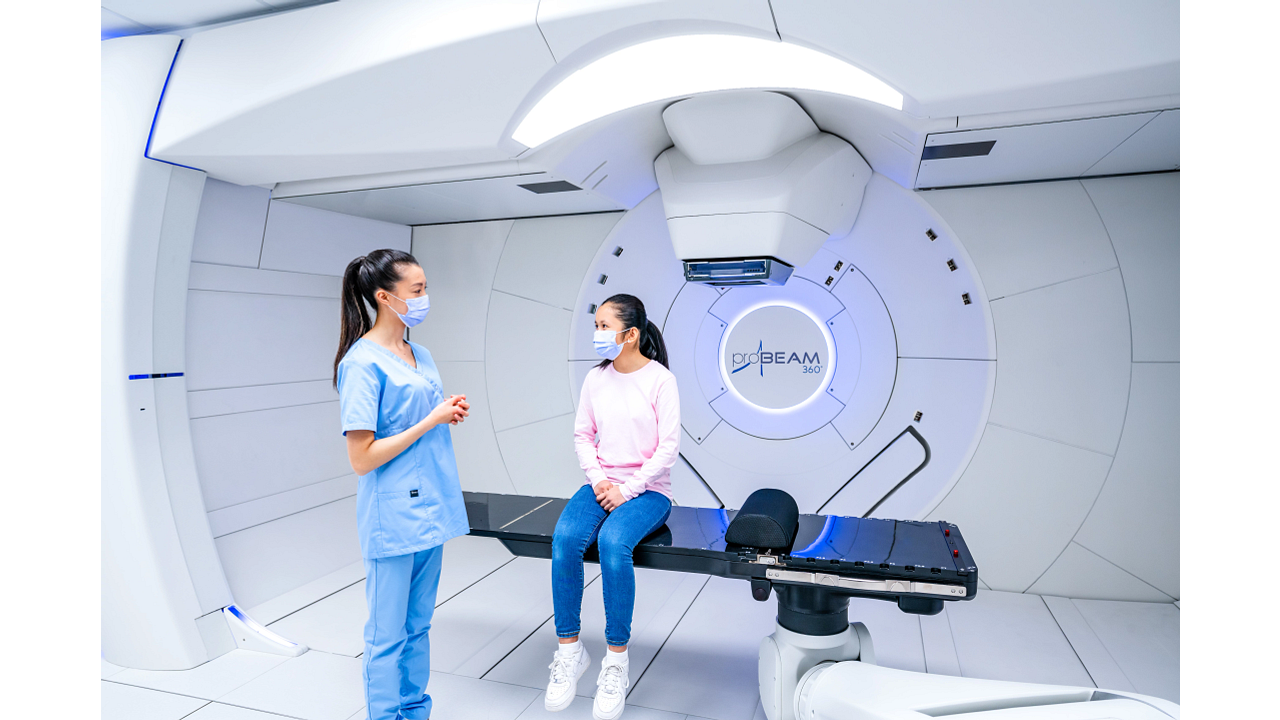 1

Precision

Capable of delivering a high dose of proton therapy directly to the tumor, precisely sculpted to its complex shape and size.

2

Safety

Ability to spare more healthy tissues: reduces complications, side-effects, and risk of secondary cancer.

3

Effectiveness

A growing body of clinical evidence shows proton therapy to be effective while reducing side-effects for many cancers.
Precision
The ProBeam® proton therapy system targets tumors with unprecedented precision thanks to its use of high-definition pencil beam scanning and best-in-class imaging. Only pencil beam scanning is able to deliver Intensity Modulated Proton Therapy (IMPT). With remarkable precision, this advanced form of radiotherapy targets the tumor while minimizing damage to healthy organs and tissue.
Safety
All radiotherapy, including proton and high energy X-rays (photon), destroy cancer cells by damaging their DNA. Healthy cells can repair themselves after exposure, depending on the level of DNA damage.
Proton therapy spares more healthy tissue because very little radiation dose is delivered along the path before reaching the tumor and there is no exit dose.
Protons deliver most of their energy at a prescribed, programmable distance inside the body, known as the Bragg peak, so a high dose is delivered to the tumor and less to healthy tissue. That means patients may experience fewer side effects, improved long-term outcomes, and enhanced quality of life.
According to the American Society of Clinical Oncology (ASCO), compared with conventional radiotherapy, proton therapy is usually able to deliver 60 percent less radiation to healthy tissue around the target site, while delivering a high dose to the tumor itself.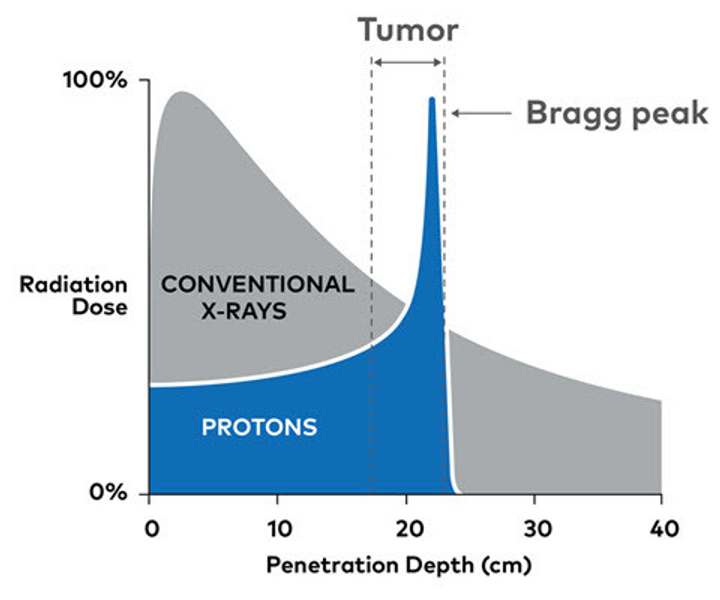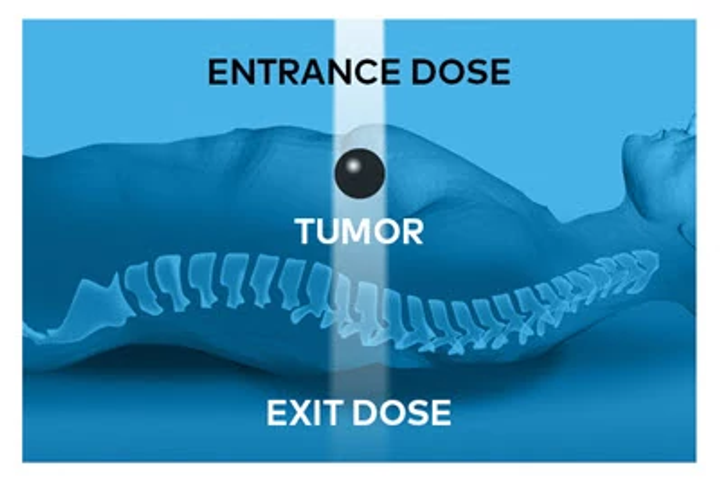 Conventional radiotherapy deposits most of the dose at the entrance and travels past the tumor.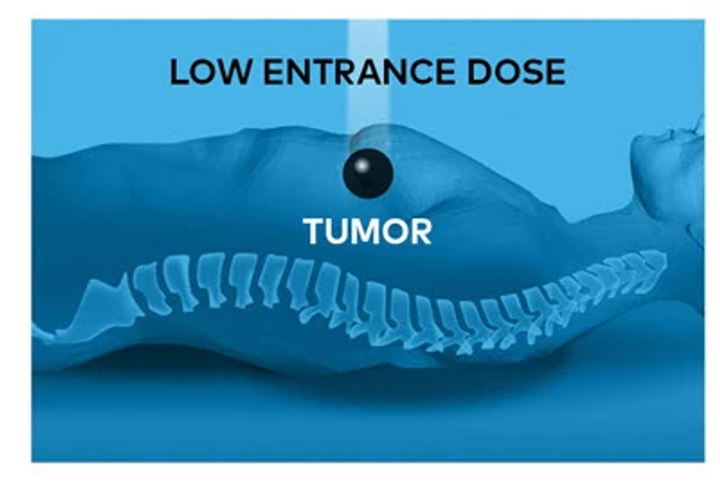 Proton therapy deposits most of the dose in the tumor with minimal entrance and no exit dose.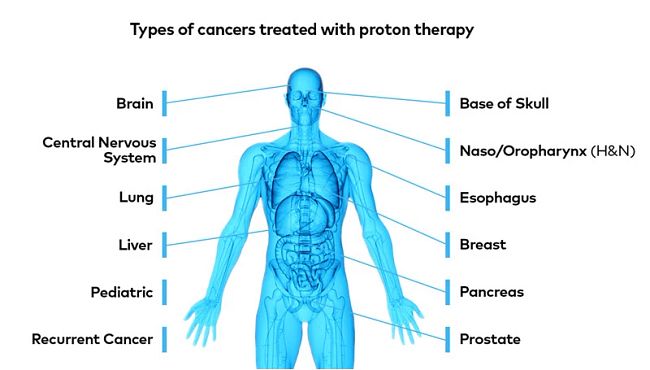 Effectiveness
Proton therapy is an established form of treatment for many specific indications and is widely accepted by physicians, government agencies, and many insurers. There is a wealth of published data on the efficacy of proton therapy and large numbers of ongoing trials continue to examine its clinical advantages.
Proton therapy is especially well suited for pediatric patients due to the reduced possibility of long-term side effects and secondary cancers. For additional information on the rationale for treating specific disease types with proton therapy, refer to the ACR–ASTRO Practice Parameter for the Performance of Proton Beam Radiation Therapy.