Oncozene Microspheres (US)
Strength in Numbers with Precisely Calibrated Small Microspheres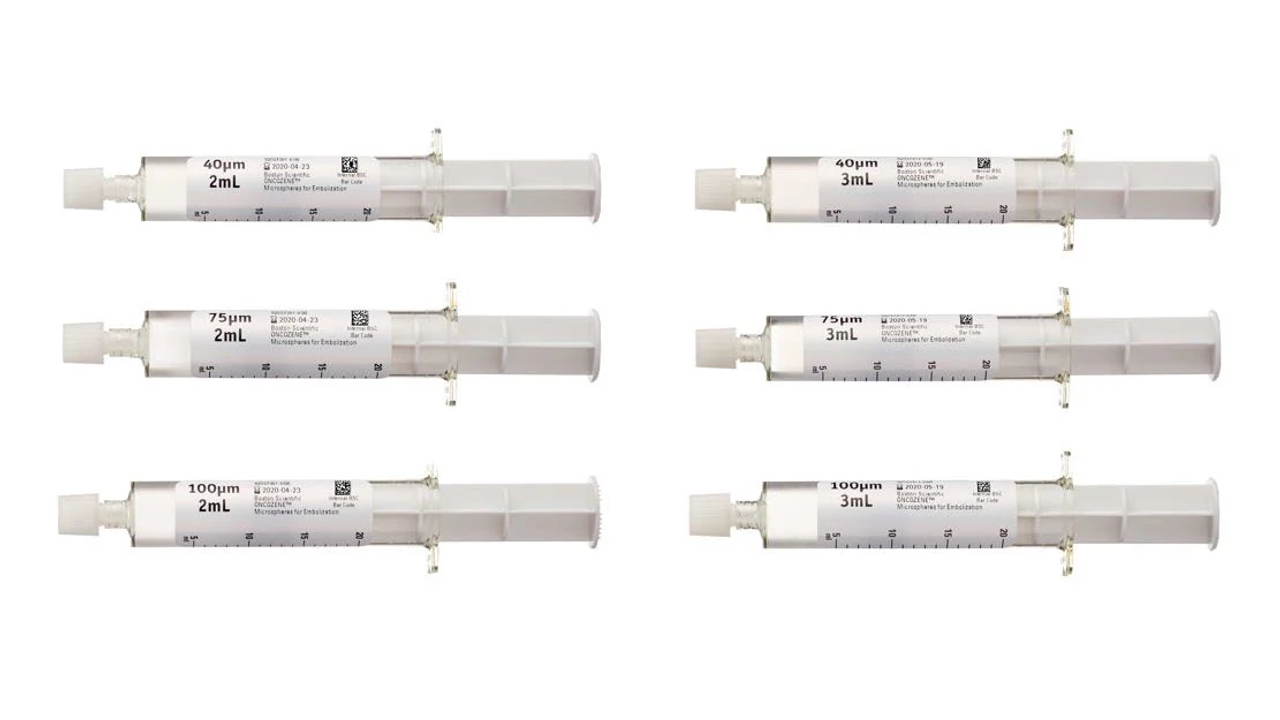 1

Precisely calibrated small microspheres

• Sized for tumor penetration at 40 μm, 75 μm, and 100 μm • ≥95% of Oncozene Microspheres are within the specified size range[1]

2

Strength in numbers to deliver more microspheres

• Greater number of small microspheres facilitates homogenous tumor coverage[2-4] • Single unit syringes are available in 2 ml or 3 ml options to deliver even more microspheres

3

Indicated for the embolization of:

• Arteriovenous malformations • Hypervascular tumors including hepatoma This device is not intended for neurovascular use.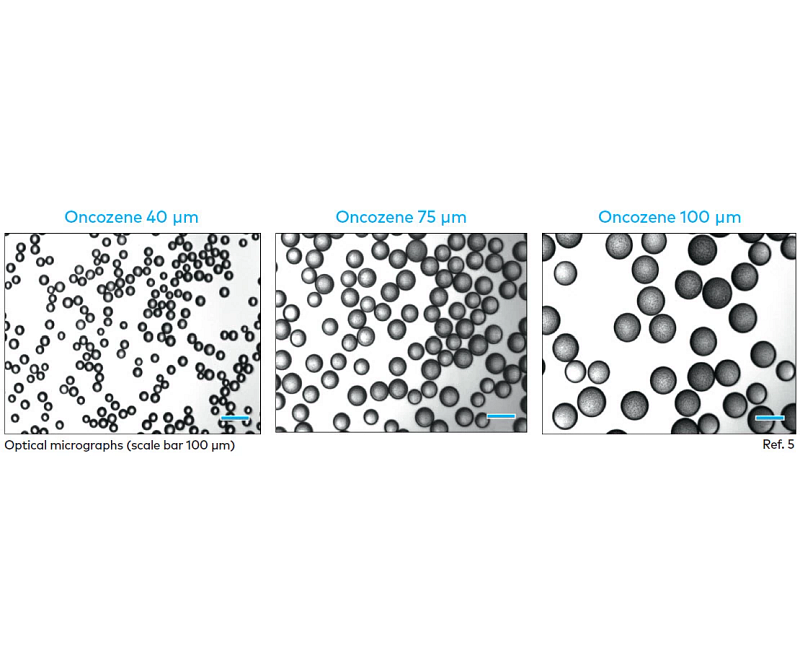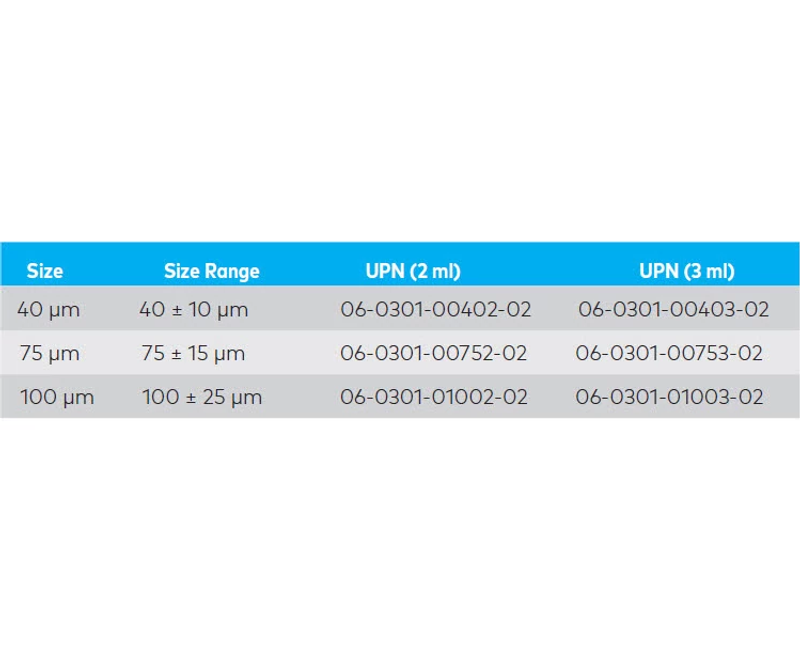 Date on file. Varian Medical Systems, Inc. 2020.

Delicque, J., et al., Liver chemoembolization of hepatocellular carcinoma using TANDEM® microspheres. Future Oncol, 2018. 14(26): p. 2761-2772.

Tanaka, T., et al., Pharmacokinetics and antitumor efficacy of chemoembolization using 40 micron irinotecan-loaded microspheres in a rabbit liver tumor model. J Vasc Interv Radiol, 2014. 25(7): p. 1037-1044 e2.
She, H.L., et al., In Vivo Proof of Superselective Transarterial Chemoembolization with 40-µm Drug-Eluting Beads in a Patient with Hepatocellular Carcinoma. Cardiovasc Intervent Radiol, 2016. 39(1): p. 137-40.

Blümmel, J., et al., Drug-eluting Beads in the Treatment of Hepatocellular Carcinoma and Colorectal Cancer Metastases to the Liver. European Oncology and Haematology, 2012. 8: p.162-166.