Endocare CryoCare CS
Making cryotherapy simple, fast, flexible, and effective for urologists and interventional radiologists.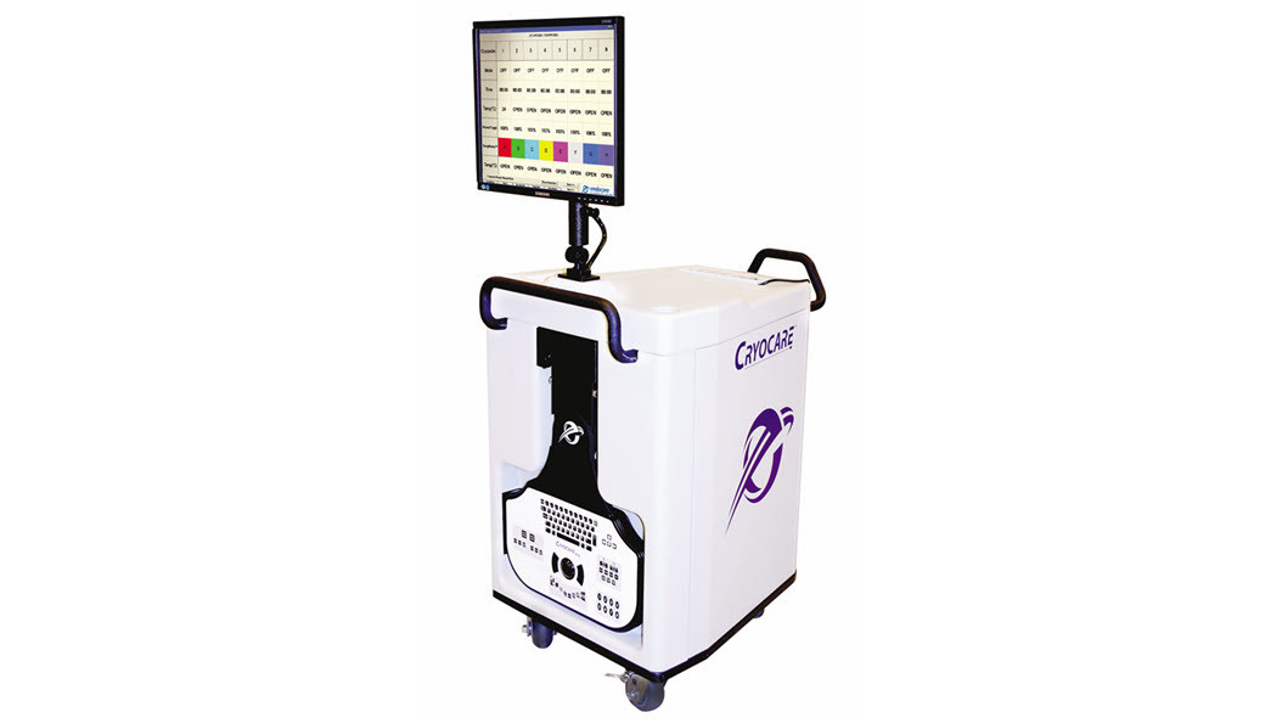 1

For urologists:

• Integrated ultrasound imaging (CS v. 4 & 5) • CryoGuide™ planning software • Individual probe control • TempProbe™ temperature monitoring system • Closed-loop urethral warming system

2

For interventional radiology:

• Excellent visibility under image guidance • Multiple cryoprobes used simultaneously can create a large ablation zone.

3

Wide selection of cryoprobes

• Integrated thermocouple in every cryoprobe • Multiple ice ball sizes, probe lengths and diameters • Patented design
Making cryotherapy simple, fast, flexible, and effective.
For urology applications: systems and disposables for cryoablation of prostate tissue.
For interventional radiology: cryoablation of renal, pulmonary and thoracic tumors as well as palliative care for cancer that has metastasized to the liver or bone. Nerve freezing can help with pain management.
Not all products or features available for sale in all markets.
Fully integrated planning, placement and treatment
Includes an optional integrated ultrasound designed for the needs of cryotherapy.
User-friendly
Incorporates the CryoGuide intraoperative treatment planning module plus AutoFreeze® treatment software to simplify system operation.
Flexible
Multiple cryoprobes enable different applications.