Embozene Microspheres
Precision. Flexibility. Control.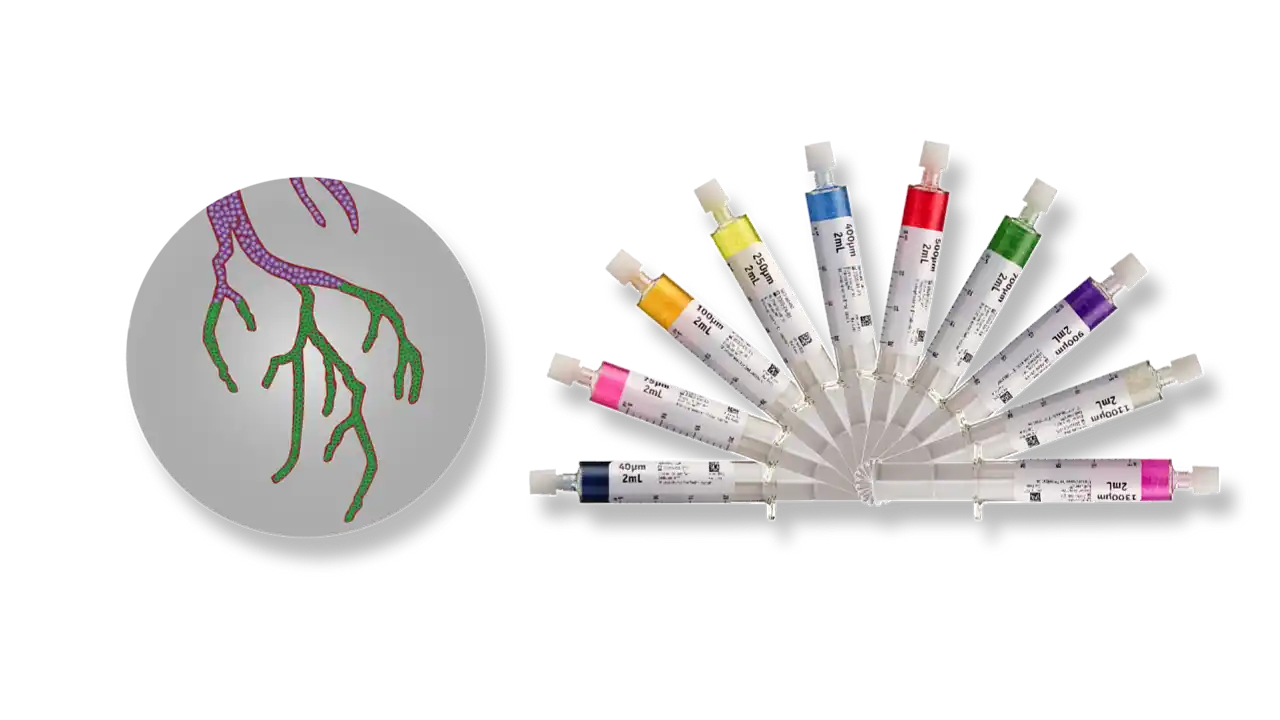 1

Wide range of sizes offered in 2 mL syringes

From 40 μm to 1300 μm

2

Sold in single syringe units

Color-coded to enhance visualization and aid in size recognition.

3

Three-year shelf life

From the date of manufacture.

4

Not intended for neurovascular use

See below for a list of indications.