CryoCare CS
Cryoablation – Interventional Radiology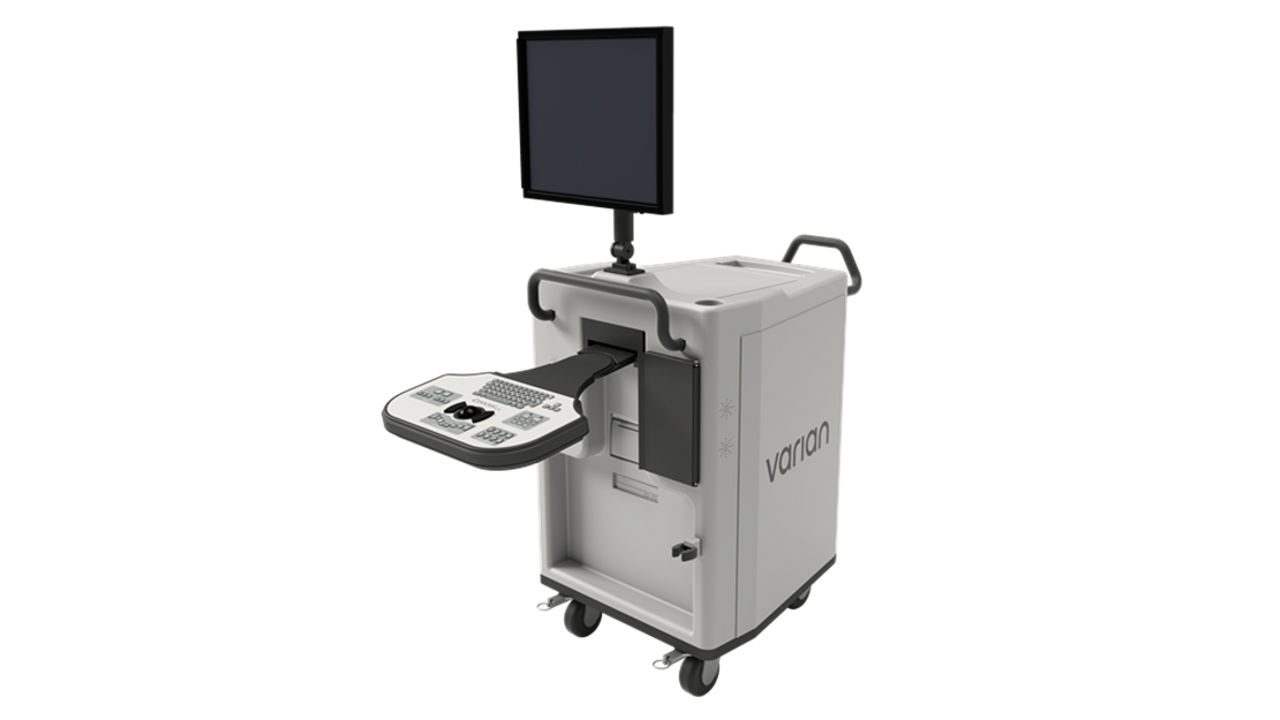 Superior Visualization [1,2,3,4]
Clearly visualize the 'ice-ball' on imaging in real-time to confirm ablation zones adjacent to vulnerable structures (spinal column and the bowel) and minimize risk of thermal injury. Overcome 'cold sink' effects particularly centrally within the kidney.
Definitive Control [4,5]
Cytotoxic temperatures are delivered to the tissues within seconds due to rapid, high-pressure argon gas expansion by the Joule-Thomson effect. Endocare Cryoprobes are each equipped with an integrated temperature sensor to monitor probe performance during the procedure.
Adjustable Isotherms [6]
The Endocare V-Probe is the only cryoprobe available on the market capable of producing an array of 'ice-ball' sizes. Control the size of the isotherm by moving an adjustable slider with your thumb. Available in straight and right-angled configurations.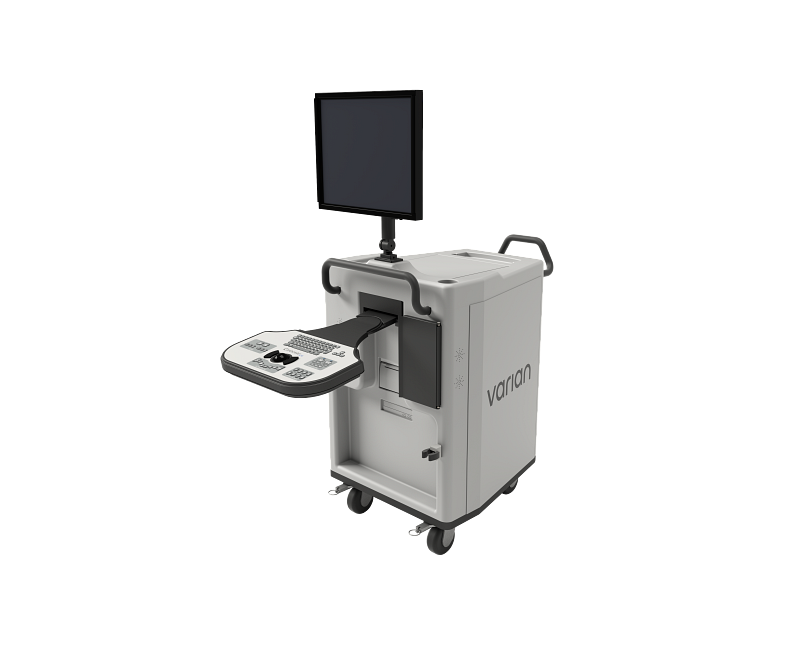 Cryocare SL System Highlights
Streamlined version of the Cryocare CS® designed for the interventional radiologist.
Delivers the same level of performance and functionality as the Cryocare CS® system.
Simple and streamlined software interface for procedural efficiency.
The console can independently control up to eight (8), single-use, disposable cryoprobes.
Each cryoprobe incorporates a thermocouple to measure internal cryoprobe temperatures.
The console can also control up to eight independent TempProbe temperature monitoring devices.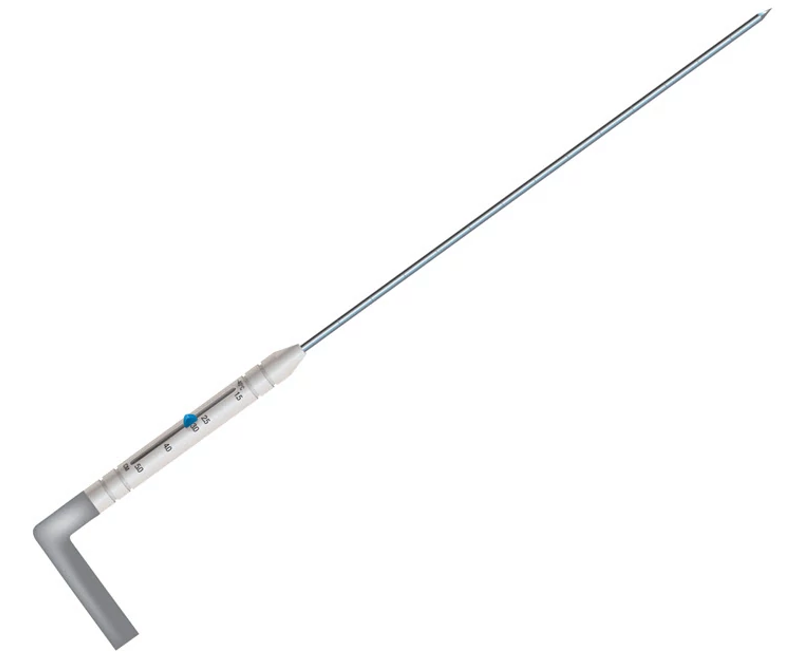 Achieve Definitive Control with V-Probe® Cryoprobes
Indications For Use:
The Cryocare SL® System is intended for use in the areas of general surgery, urology, gynecology, oncology, neurology, pulmonary and thoracic surgery, dermatology, ENT, and proctology. The system is designed to freeze/ablate tissue by the application of extreme cold temperatures including prostate and kidney tissue, liver metastases, tumors, skin lesions, and warts.
Consult your Varian representative for country-specific product availability.
Ordering Information
 

Please refer to the Endocare Cryocare SL Surgical System Operator's Manual and the Cryoprobe Instructions For Use for complete instructions, warnings, and precautions.

Catalogue Number

Description

Shaft
Diameter

Shaft
Length

Qty

CRYO-SL-SYSTEM

Cryocare Smartemp 8-Probe System

 
 

1

CVA2400RA

V-Probe - Variable Right Angle Cryoprobe

2.4 mm

15 cm

1

PCS-17R

Right Angled Slimline Cryoprobe, Round Ice

1.7 mm

15 cm

1

PCS-17RS

Right Angled Short Slimline Cryoprobe, Round Ice

1.7 mm

7 cm

1

PCS-17

Right Angled Slimline Cryoprobe

1.7 mm

15 cm

1

RS-17L

Right Angled Slimline Cryoprobe

1.7 mm

23 cm

1

PCS-24

Right Angled Slimline Cryoprobe

2.4 mm

15 cm

1

PCS-24L

Right Angled Long Slimline Cryoprobe

2.4 cm

23 cm

1

R3.8

Right Angled Cryoprobe

3.8 cm

13 cm

1

R3.8L

Right Angled Long Cryoprobe

3.8 cm

28 cm

1

CRYO-54-F

TempProbe Long (for placement through an introducer needle)

21 gauge

17.1 cm

1

CRYO-55-F

TempProbe Short (for direct placement)

16 gauge

14.6 cm

1
Zhong J, Wah TM. Renal ablation: current management strategies and controversies. Chin Clin Oncol. 2019;8(6):63.
Filippiadis D, Mauri G, Marra P, Charalampopoulos G, Gennaro N, De cobelli F. Percutaneous ablation techniques for renal cell carcinoma: current status and future trends. Int J Hyperthermia. 2019;36(2):21-30.
Krokidis ME, Kitrou P, Spiliopoulos S, Karnabatidis D, Katsanos K. Image-guided minimally invasive treatment for small renal cell carcinoma. Insights Imaging. 2018;9(3):385-390.
Park SY, Won JY, Oh YT, Jung DC, Kim GM, Kim MD. Assessment of cold sink effect in postulated renal cryoablation by analyzing radiographic ice ball on computed tomography. Br J Radiol. 2018;:20170951.
Endocare Cryocare SL Surgical System Operator's Manual, PL35-0119 Rev J
Endocare V-Probe Variable Ice Cryoprobe – Instructions for Use, PL35-0121 Rev M