MicroThermX
Microwave ablation system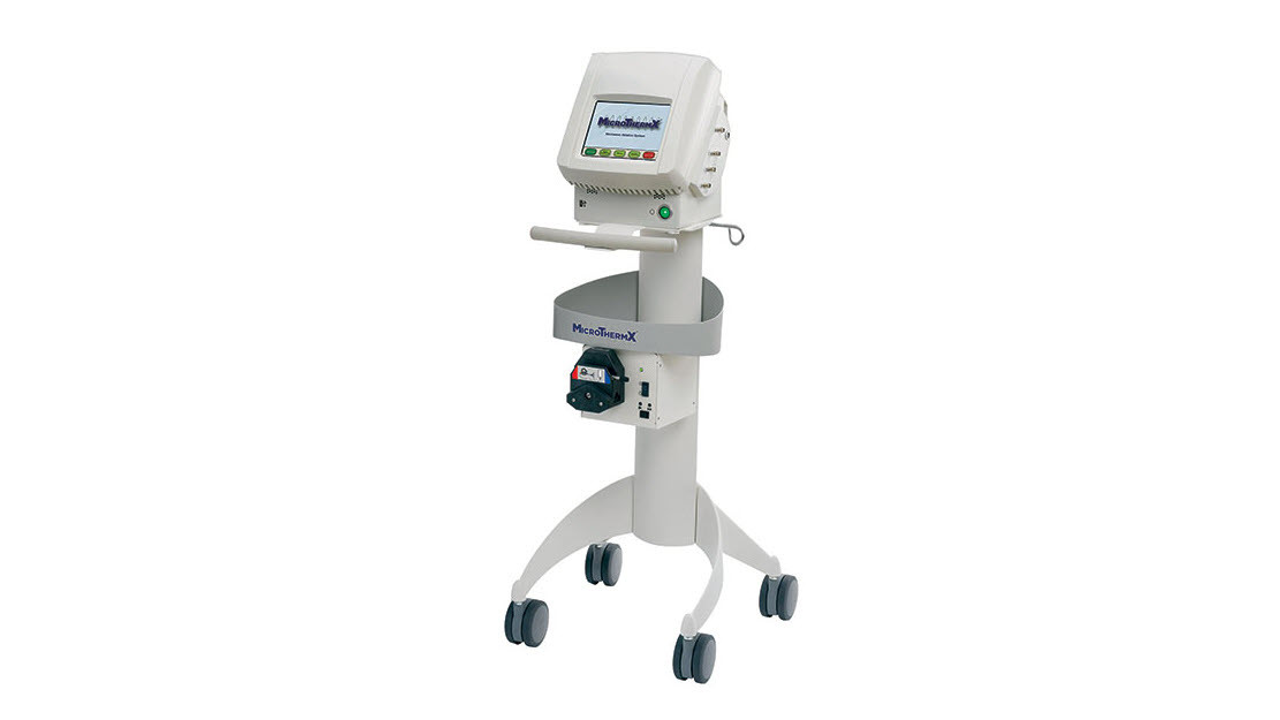 Predictable [1,2,4]
Achieve consistent ablation zones within a variety of tissues using synchronous microwave energy delivered at 915 MHz. This wavelength is less reliant on conductive heating which yields more predictable ablation volumes.
Scalable [3]
Obtain complete coverage by selecting the ablation size and shape that meets your clinical needs. Scale and shape your ablation volume by adjusting the power and time settings and using either one, two, or three antennas.
Flexible [5,6]
Choose an angle of approach which is most suitable for the clinical scenario – for percutaneous, open, and laparoscopic procedures. Parallel placement (using a 0-degree angle of approach) is not required.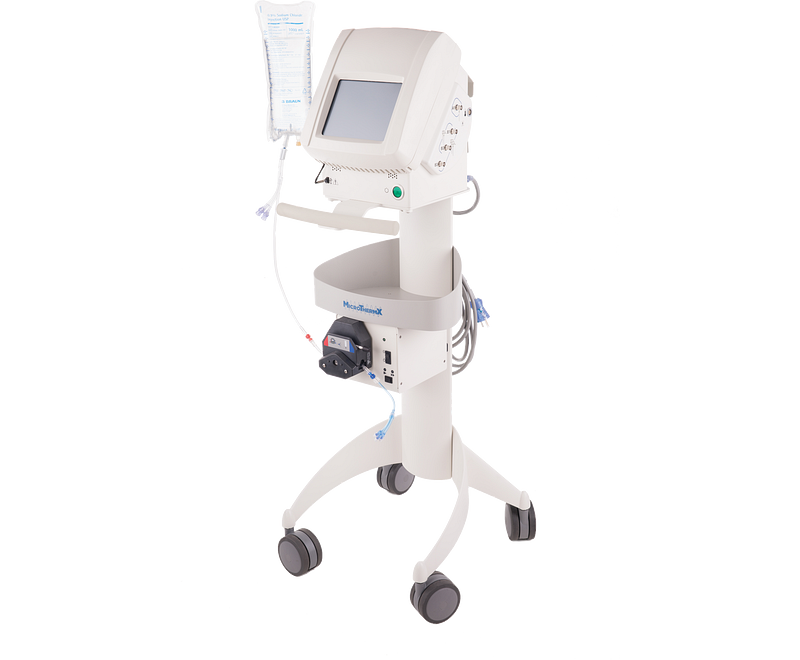 Generator Highlights
The MicroThermX Generator is available in either table top or mobile cart configurations3
The generator is compact in size and lightweight, making it portable and easy to store3
The generator allows users to connect up to three (3) antennas3
Intuitive touchscreen user interface that is easy to use and navigate3
Quick and easy procedure setup5
915 MHz Wavelength provides larger areas of active heating4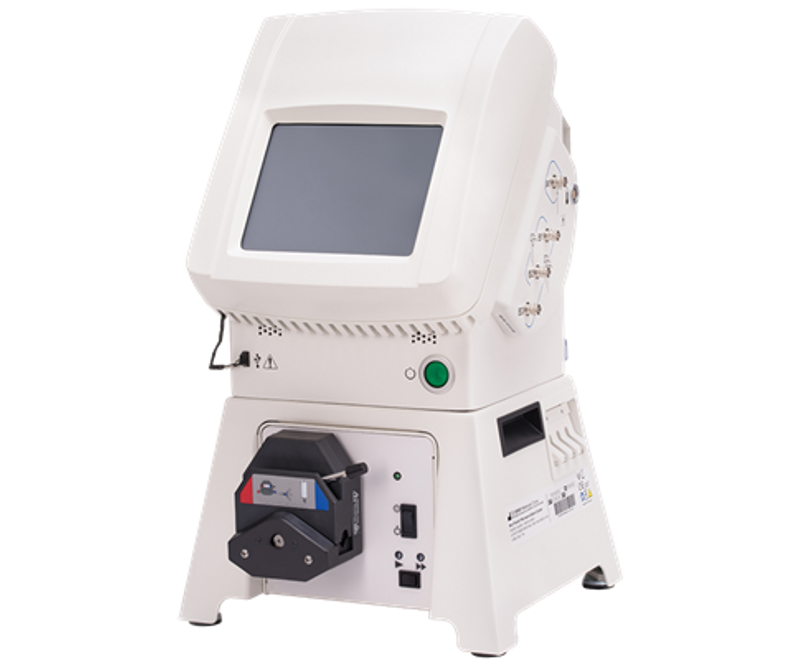 The Power of Versatility
Indications For Use:
The MicroThermX Microwave Ablation System (MTX) delivers microwave energy for coagulation (ablation) of soft tissue. The system is not intended for use in cardiac procedures. The SynchroWave® antennas may be used in open surgical procedures and in laparoscopic and percutaneous ablation procedures, using image guidance, including partial or complete ablation of non-resectable liver tumors. An optional TempSure temperature sensor may be used to monitor tissue temperatures.
Consult your Varian representative for country-specific product availability.
Ordering Information
 

Please refer to the MicroThermX Microwave Ablation System Operator Manual and the MicroThermX SynchroWave Instructions For Use for complete list of instructions, warnings, and precautions.

Catalogue
Number

Description

Shaft
Diameter

Shaft
Length

Qty

MTX-180

MicroThermX® Microwave Ablation System - Mobile Cart, Generator/Cart/Pump, USA

 
 

1

MTX-180-T2

MicroThermX® Microwave Ablation System – Tabletop (T2), Generator/Stand/Pump, USA

 
 

1

SW-1415

SynchroWave® LT Probe, Active Tip 4.1 cm

14 gauge

15 cm

1

SW-1420

SynchroWave® LT Probe, Active Tip 4.1 cm

14 gauge

20 cm

1

SW-1425

SynchroWave® LT Probe, Active Tip 4.1 cm

14 gauge

25 cm

1

SWST-1415

SynchroWave® ST Probe, Active Tip 2.0 cm

14 gauge

15 cm

1

SWST-1420

SynchroWave® ST Probe, Active Tip 2.0 cm

14 gauge

20 cm

1
Dodd GD, Dodd NA, Lanctot AC, Glueck DA. Effect of variation of portal venous blood flow on radiofrequency and microwave ablations in a blood-perfused bovine liver model. Radiology. 2013;267(1):129-36.
Ryan TP, Brace CL. Interstitial microwave treatment for cancer: historical basis and current techniques in antenna design and performance. Int J Hyperthermia. 2017;33(1):3-14.
MicroThermX Operator Manual, 10-17222 Rev R
Sun Y, Cheng Z, Dong L, Zhang G, Wang Y, Liang P. Comparison of temperature curve and ablation zone between 915- and 2450-MHz cooled-shaft microwave antenna: results in ex vivo porcine livers. Eur J Radiol. 2012;81(3):553-7.
MicroThermX Instructions for Use, 10-17258 Rev U
Li Y, Stevenson M, Rostas JW, et al. Evaluation of Probe Angles for Synchronous Waveform 915-MHz Microwave Ablation. J Surg Res. 2018;232:1-6.