Edge
The Varian Edge radiosurgery system offers a cancer treatment solution with advanced technology and capabilities – all optimized for radiosurgery. High precision and integrated machine intelligence provide an advanced, non-invasive option to treat more veterinary patients with greater confidence.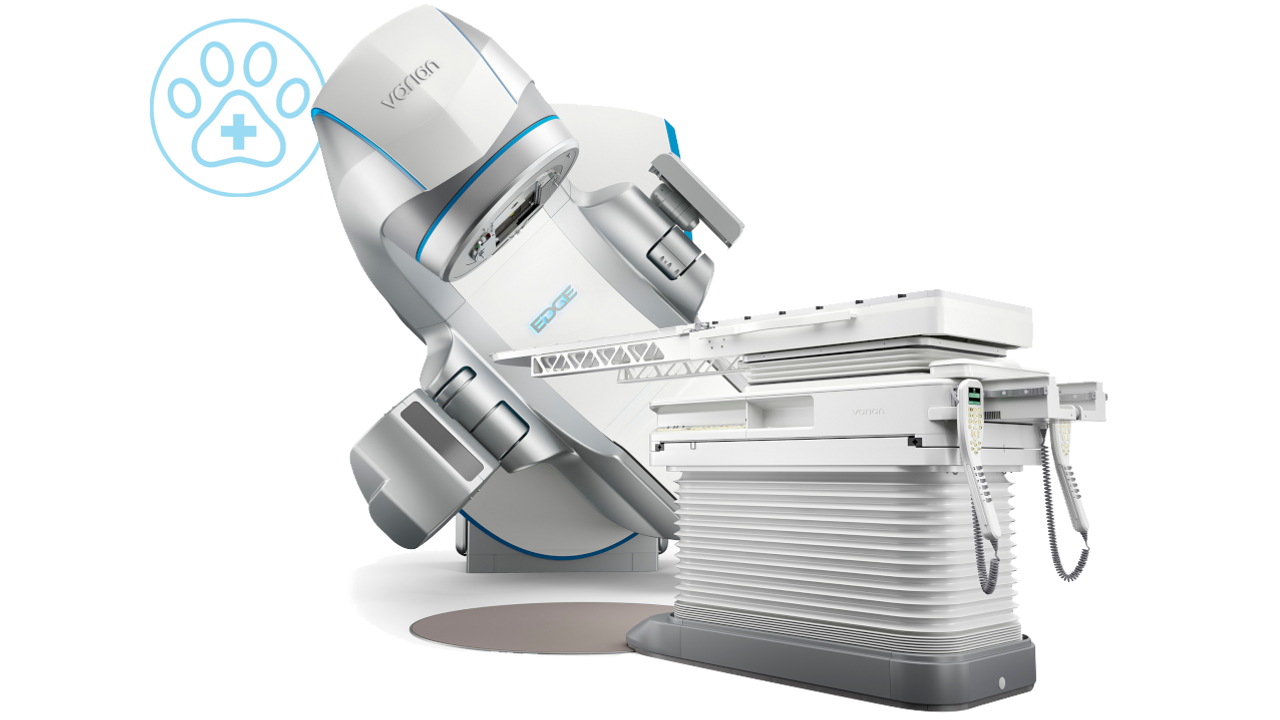 1

Highly conformal dose distributions

Deliver precise doses to tumors of the lung, brain, spine, and other areas of the body while remaining minimally invasive. With accuracy checks performed every thousandth of a second (10ms), all facets of the comprehensive Edge system allow for the safe delivery of accurate treatments.

2

Track tumor position in real time

Detect slight tumor movement with real-time motion tracking capabilities to safely deliver accurate treatments while minimizing risk to surrounding healthy tissue.

3

Precise beam shaping

Without a single incision, Edge's knifelike beam precisely delivers high intensity treatments with surgical precision.

4

HD120™ multileaf collimator

Enables precise, focused dose through fine 2.5 mm leaves, produces high-resolution beam shaping, resulting in sparing of surrounding healthy tissue.

5

Streamlined installation

Designed to fit into existing high-energy vaults without the need for additional retrofitting.

6

PerfectPitch 6-degrees of freedom (6DoF) couch

Designed with both clinicians and patients in mind. The isocenter-focused couch movement reduces position correction and streamlines setup, which may contribute to increased treatment throughput. With fast positioning, patients may spend less time on the treatment couch, reducing anesthesia times.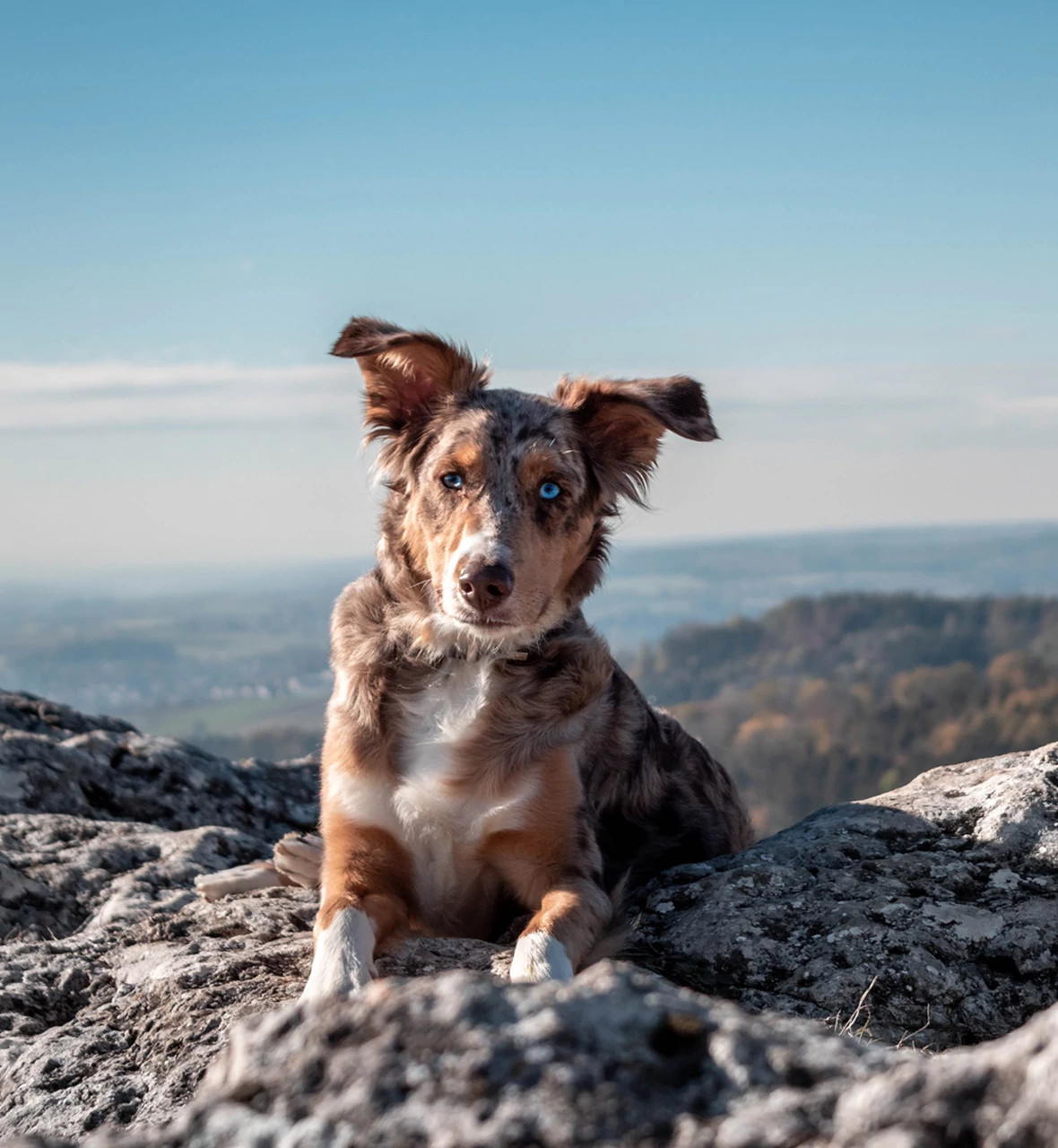 Accuracy
Edge provides end-to-end accuracy with increased treatment precision for a wide range of applications. 
Flexibility
Cater to versatile treatment modalities for customized patient care to treat cases using conventional and Radiosurgical techniques. 
Efficiency
Deliver dose rate up to 2400 MU/min for short treatment times. Available with optimized planning, delivery, and workflow tools.
Complementing Edge
Edge works well with a variety of treatment planning software and other tools. Integrate it with these components to make the most of the Varian ecosystem.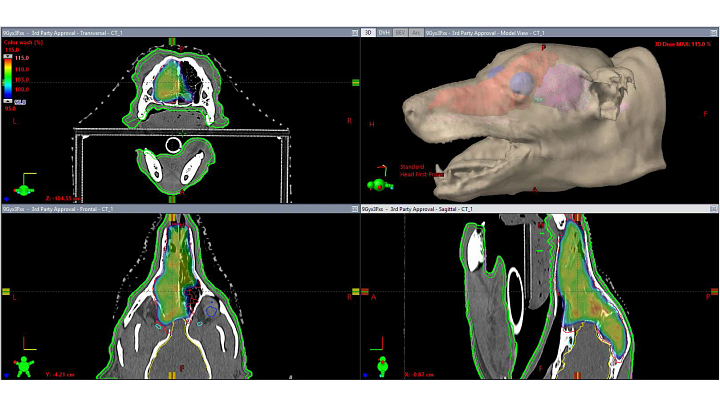 Eclipse
Simplify radiation therapy treatment planning to efficiently create and verify the optimal treatment plans for your veterinary patients.
詳細情報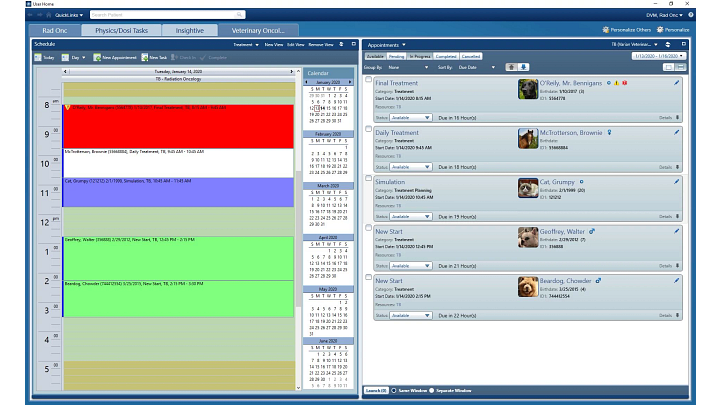 ARIA Oncology Information System
Varian's Oncology Information System will help you schedule, track and monitor the treatment progress of your veterinary patients with confidence.
詳細情報
Similar products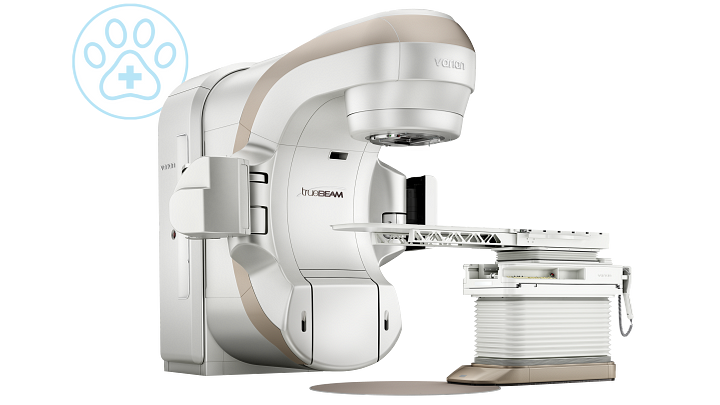 TrueBeam
The TrueBeam radiotherapy system enables your veterinary care team to treat a broad range of cancer cases with exceptional speed and accuracy, giving your hospital the power to deliver more comprehensive and effective care.
詳細情報