Qumulate
Enter, manage, analyse, and track QA data more intelligently.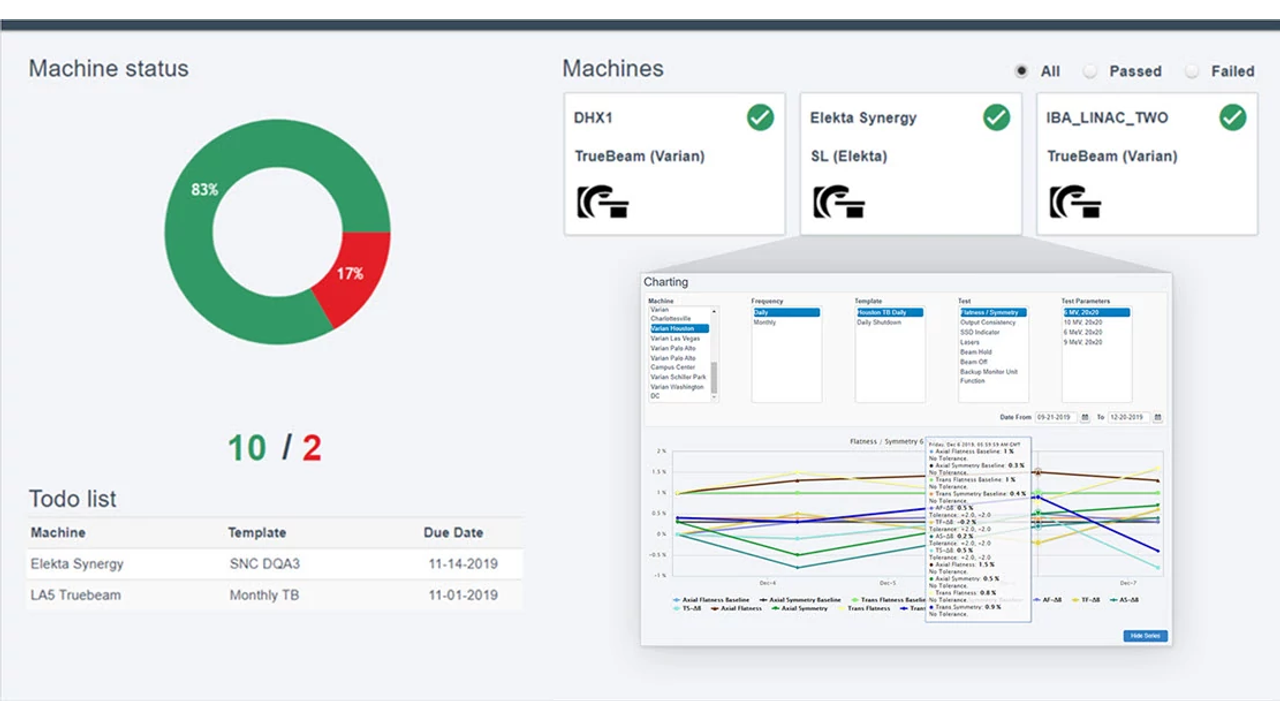 As part of the Varian QA portfolio, Qumulate is the comprehensive, cloud-based data management tool that brings everything together —documents, binders, applications, and more — into one seamless, intelligent QA process.
Centralised
By centralising all your data, Qumulate takes the complexity out of QA, so you can take patient care to new levels.
Standardised
Qumulate integrates and automates standard QA processes to help drive efficiency, reduce errors, and improve patient safety.
Mobilised
Store, manage, and visualise all your QA data and performance status information from anywhere using secure cloud technology.
Complementing Qumulate
Integrate Qumulate with these Varian solutions to provide more options for your patients.