DoseLab
Fast, simple and powerful linac QA.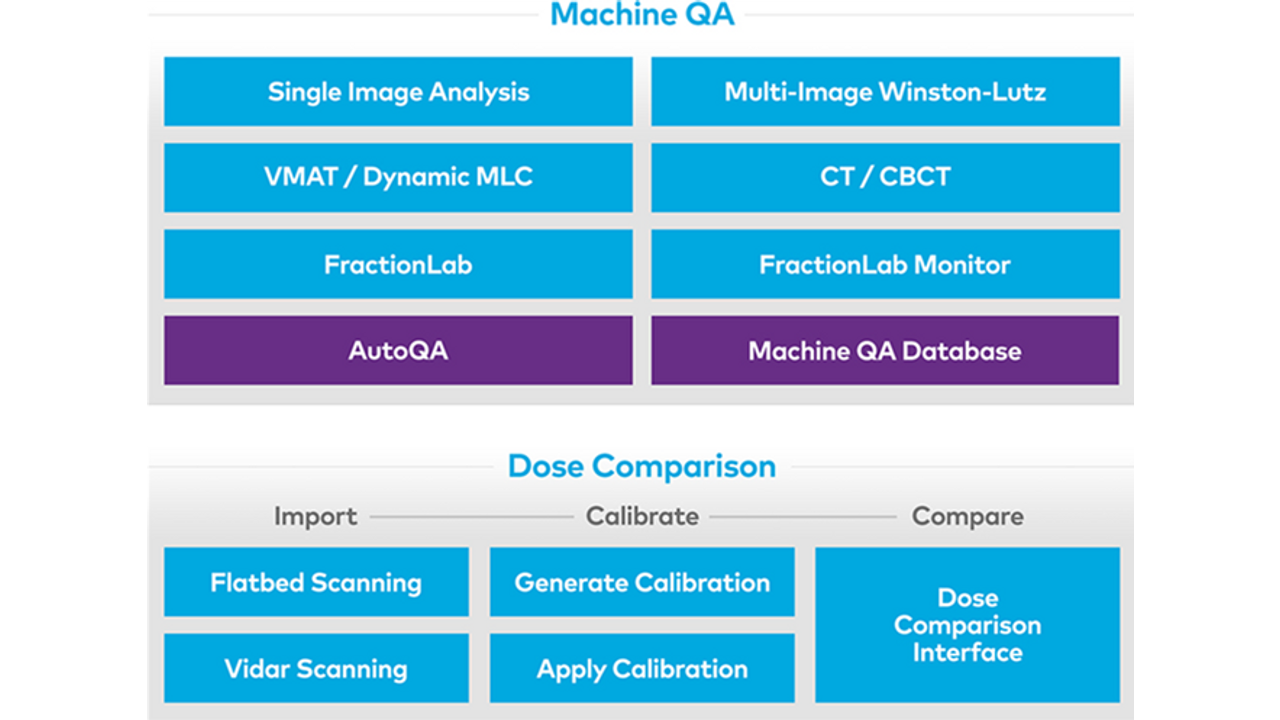 1

Multiple QA tools

Perform AAPM TG-40/TG-142 routine machine QA, AAPM TG-148 QA helical tomotherapy QA, IMRT/VMAT/SBRT QA and log file-based machine QA.

2

Trend analysis

DoseLab's integrated linac QA database graphs machine data as a function of time, so you can identify trends in machine performance.

3

Simple scheduling

Plan QA tests, assign them to specific users and monitor results.

4

Flexible customisation

Collect data from any type of test, including morning machine warm-up stats and TG-51 calibration data, defined based on numerical entry, text entry, Boolean choice or multiple input formula.

5

Automatic image analysis

Monitor for machine QA images and process them with zero clicks required. Review machine QA results for simplified automation and trend analysis.