ARIA OIS for Medical Oncology
Combine radiation, medical and surgical oncology information into a complete EMR that helps you manage your patient's entire journey.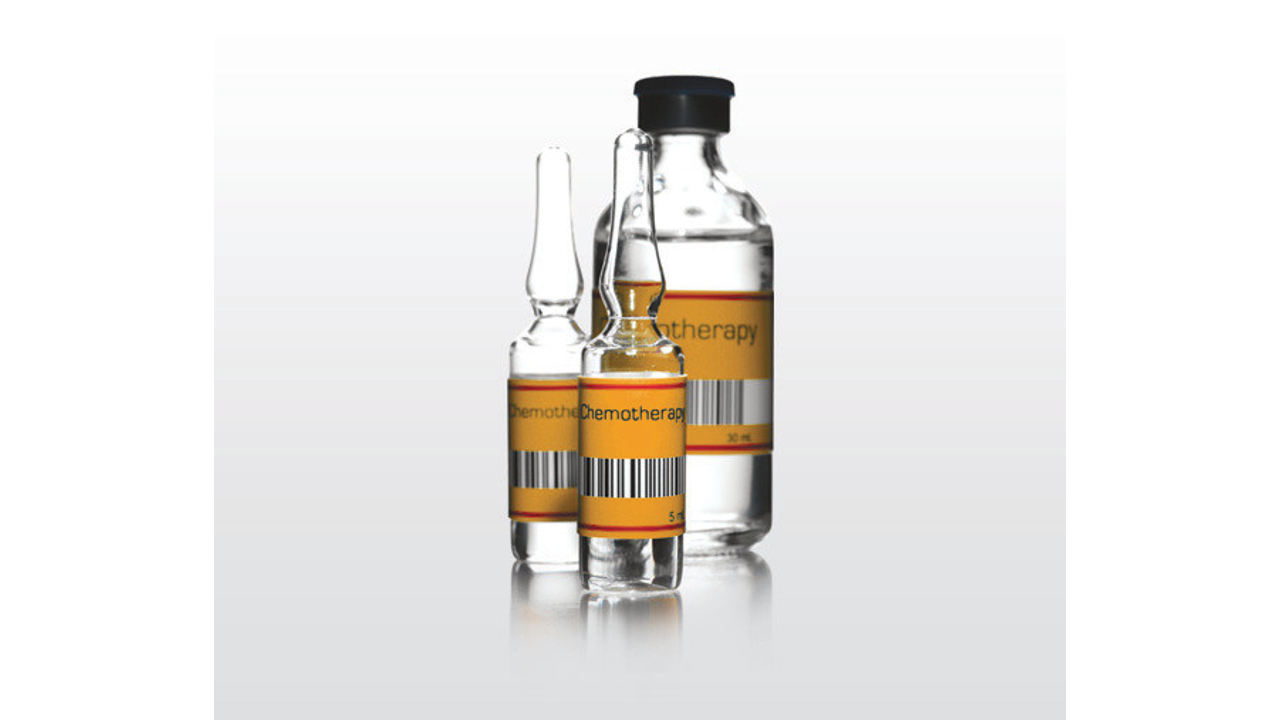 1

Personalised care pathways

Assist your patients along their journeys with clear information, including primary diagnosis, additional diagnoses (ICD-0, 9, and 10), automated cancer staging, lab reports, dosage, toxicities and more.

2

Manage chemotherapy and other orders

Choose from 300+ disease-specific chemotherapy regimens using automated dose calculations (m2, /Kg and AUC) and dose rounding. Check drug interactions and dose limits quickly and adjust easily as necessary. Send orders directly to pharmacy to minimise patient wait times.

3

Embedded decision support

ARIA offers automated decision support along the point of care to help you better support patient safety. It can construct and automatically apply treatment modifications based on your specifications to help you manage complex patient scenarios.

4

Enhanced clinical trial management

ARIA's embedded clinical trial tools help you manage patients, protocols and more. Easily create protocols and documentation, record screening and scheduling, manage toxicity, and automatically complete Case Report Forms.

5

Simplified health assessment

Achieve a deeper understanding of your patients' health using our built-in tools including toxicity management, documentation of adverse events, and ECOG, GOG, Karnofsky and Lansky performance status scales. Record reviews using templates, free text or voice dictation.

6

Accurate charge capture and posting

ARIA automatically captures codes for all completed activities using HCPCS, CPT and custom billing codes. You can verify ICD codes for allowable reimbursements and provide evidence-based support for charges.
Clinical support from diagnosis through survivorship
The ARIA oncology information system provides the tools you need to manage the clinical, administrative and financial activities in your medical oncology department.
Optimise your practice
Offer your patients sophisticated treatment techniques to help them beat cancer. Position your practice as a leader and streamline your workflow to accommodate more patients.
Manage and document patient treatment
ARIA helps your teams organise and access patient data quickly and easily. Enter data in the room with your patients and make treatment decisions with confidence.
Complementing ARIA OIS for Medical Oncology
Integrate ARIA with these Varian solutions to provide more options for your patients.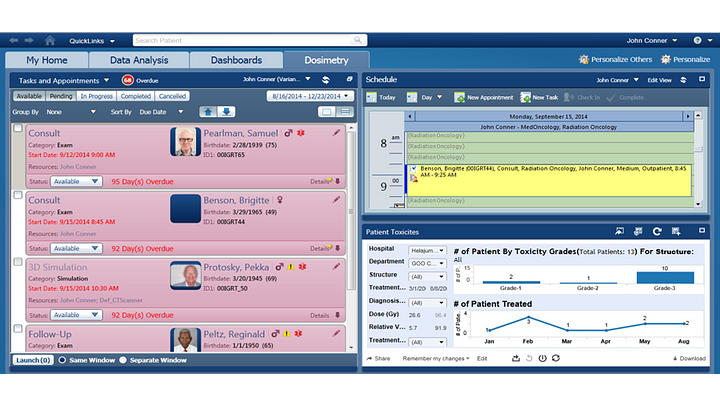 ARIA Oncology Information System
One information system for radiation, medical and surgical oncology.
Learn more
ONC Certification
The ARIA® oncology information system is a Complete EHR or ONC Health IT product and has been certified by an ONC-ACB in accordance with the applicable certification criteria adopted by the Secretary of the U.S. Department of Health and Human Services. This certification does not represent an endorsement by the U.S. Department of Health and Human Services.
View the certification information