Real-time Position Management
Monitor patient movements and deliver accurate, gated treatments.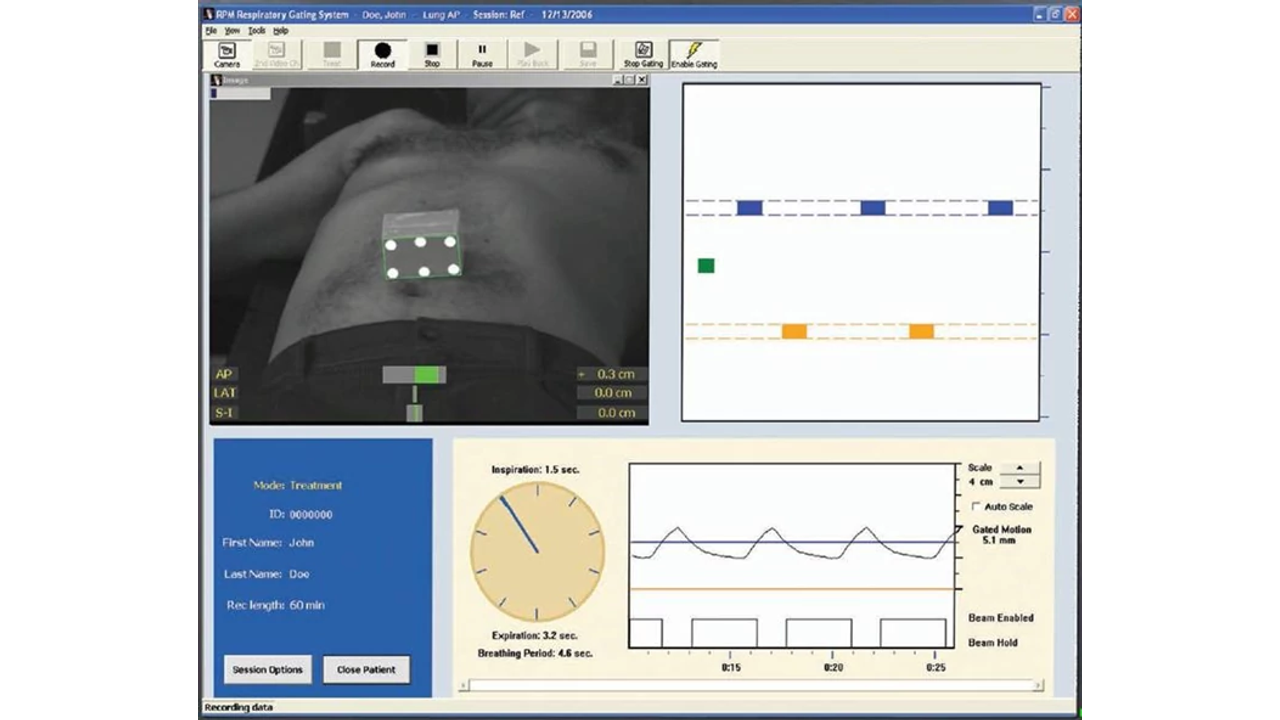 1

Respiration-synchronised imaging and treatment

Infrared tracking camera measures respiration to help set gating thresholds.

2

3D real-time patient position monitoring

Detecting unexpected motion offers confidence in precise treatment delivery.

3

Patient-friendly

Gating system improves patient comfort and eliminates the need for breath holding.

4

Highly versatile

Interfaces with CT, PET/CT, PET, On-Board Imager® kV imaging system and PortalVision™ MV imaging systems.

5

Pretreatment fluoroscopic verification of gating

Save time and improve throughput by assessing gating thresholds before setting up patients for treatment.

6

Supports all standard breathing protocols

Expand your range of planning options, including free-breathing.
Precise
Track patient movements, including breathing, to ensure that your treatments hit their mark accurately.
Flexible
RPM interfaces with a broad array of imaging systems and supports all standard breathing protocols
Easy to learn and use
We make it simple to get up to speed and get support when needed, so you can treat more patients more effectively.