Radiotherapy that inspires confidence
Varian has spent decades pioneering advances in radiotherapy to help patients worldwide fight cancer and win.
We provide advanced radiation treatment systems that are easy to customise, integrate and upgrade so they can keep pace with your practice.
Varian helps you connect patients, providers and treatments from diagnosis to victory and beyond.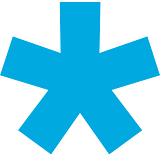 Real-time tracking and motion management
Optimal targeting improves patient experience – and clinical outcomes. Our systems help you make sure your treatments hit their targets every time.