ProBeam 360°
Next-generation proton therapy with a smaller footprint.
ProBeam 360°
6271332277001
Watch Video
simple-link
btn-submit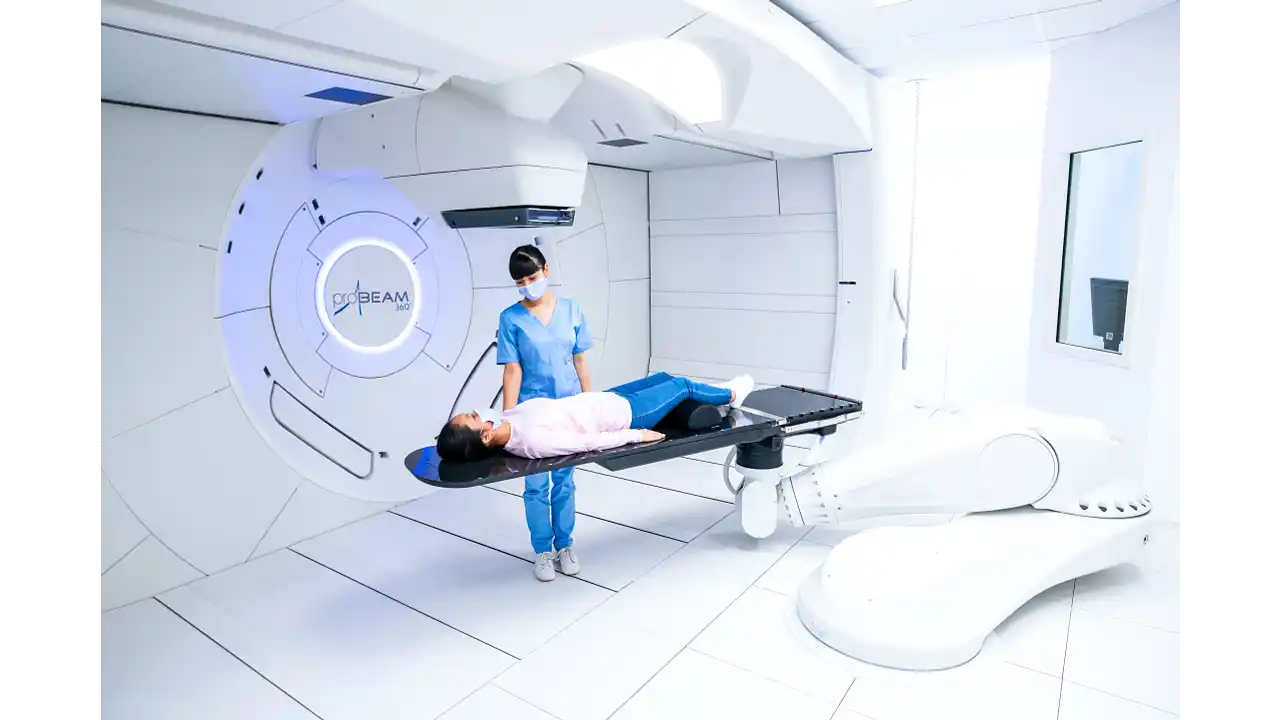 1

Makes proton therapy more accessible

Smaller footprint, lower cost of ownership, easier to install and ramp up.

2

Fully-integrated

Shares a common workflow and user interface with other market-leading products from Varian, making it easier to train and recruit staff.

3

360-degree gantry

Deliver highly conformal plans more efficiently without the need to reposition or reimage. 15 min average door-to-door treatment time.

4

Exceptional precision

Best-in-class imaging and high-definition pencil beam scanning to see, adapt, and deliver on target.

5

Fast treatments

RapidScan™ technology delivers each field in <5 sec, within a single breath-hold for most patients.*

6

FLASH therapy

FLASH is an ultra-high dose rate therapy delivered in 1 to 3 treatments. Preclinical research is being conducted using the ProBeam system in research mode.
ProBeam 360°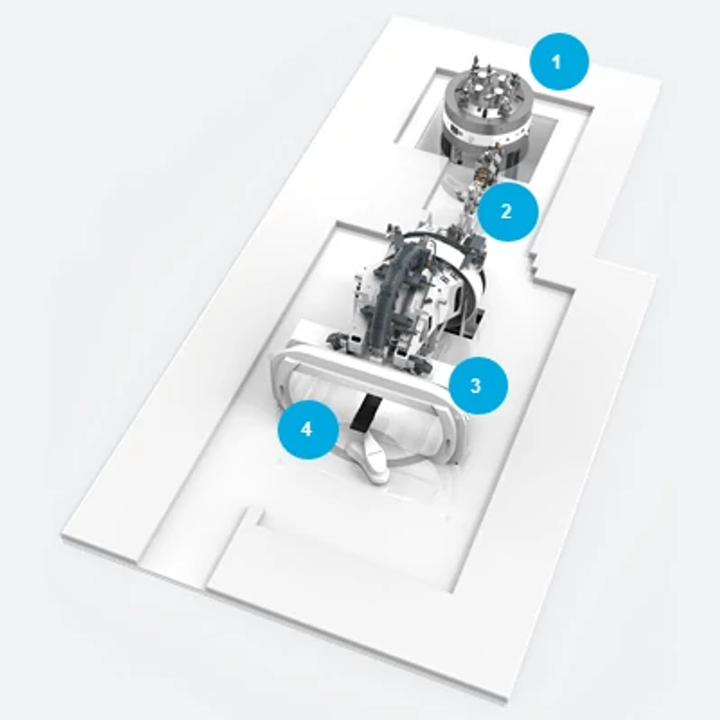 Superconducting Cyclotron
The most powerful particle accelerator available today to treat cancer.

Beam Transport System
Focuses, shapes, and guides the beam to the treatment room, creating the small beam size necessary for IMPT and enabling clinicians to target very small spots across the full energy range.

360-degree Rotating Gantry
360-degrees of freedom to image and treat the patient from any angle without additional repositioning.

Patient Treatment Room
Ample space for personnel and equipment around the patient.
Flexible Configuration
The ProBeam 360° system offers a comprehensive and customisable IMPT solution so you are able to tailor your single or multi-room centre to meet your clinical, research, and capacity needs.Treatment room options include 360-degree rotating gantries, fixed beam rooms, or eye treatment rooms. Research rooms are available for non-clinical proton beam applications.
Fast Dose Delivery in < 5 Seconds per Field†
RapidScan™ Technology revolutionises motion mitigation, delivering each field within a single breath-hold for most patients.† RapidScan, when used in conjunction with the Eclipse™ treatment planning system, simultaneously optimises treatment plan quality and delivery time.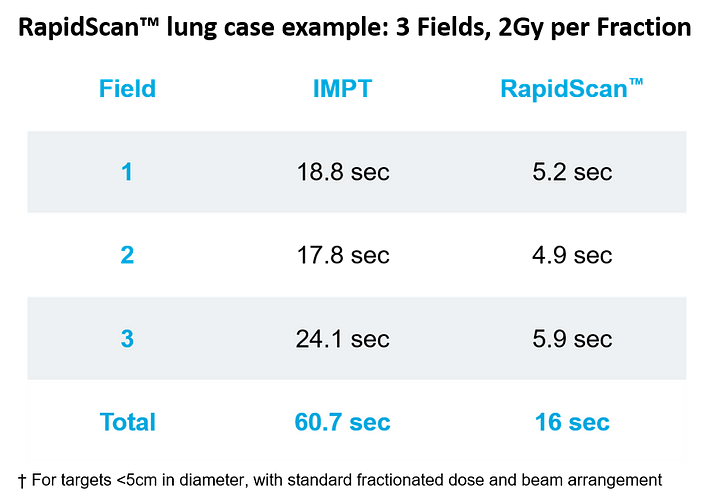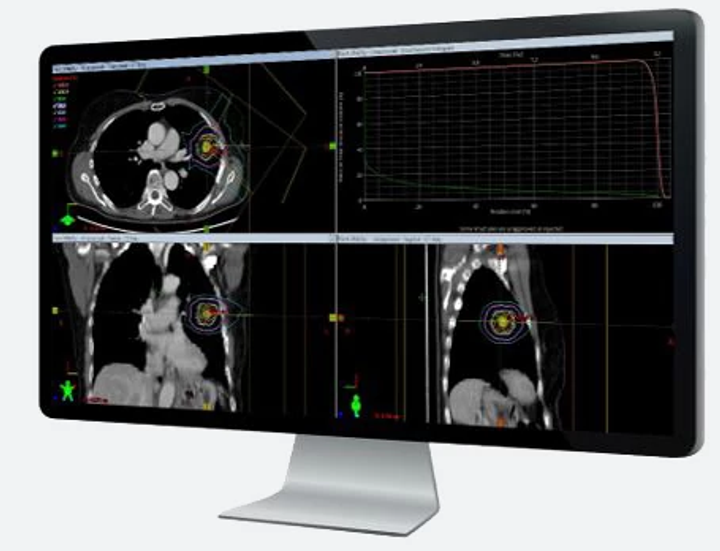 FLASH Therapy
FLASH therapy is a non-invasive treatment using an external beam delivered in ultra-high dose rate (<1 second), and in one to three sessions. It represents an exciting and potentially promising new direction in the treatment of cancer.
FlashForward™ Consortium
The FlashForward™ Consortium's mission is to continue research and build an evidence-based introduction of FLASH therapy using the ProBeam platform. Working groups in the FlashForward Consortium will help identify the preclinical study design for understanding this therapy; develop and share protocols that will enable a safe and quality clinical start for new users; and assist with regulatory and advocacy efforts.
Resources
Product Overviews
ProBeam System Overview

5702564873001

ProBeam System Overview (02:40)

simple-link

ProBeam System Overview

Pencil Beam Scanning

4238893325001

Pencil Beam Scanning (01:20)

simple-link

Pencil Beam Scanning

Cyclotron animation

4238909775001

Cyclotron animation (03:10)

simple-link

Cyclotron animation
CE Mark and international registration pending. Not all products or features available for sale in all markets.
FLASH therapy is under preclinical research and not available for commercial sale.
Targets <5 cm in diameter, with standard fractionated dose and beam arrangement.