Varian, supported by the InspireProject, partners with two members of the FlashForward Consortium to test novel ionization chamber for FLASH research
Varian, in partnership with the Danish Centre for Particle Therapy (DCPT) at Aarhus University Hospital and the Cincinnati Children's Hospital/UC Health Proton Therapy Center—two members of the FlashForward™ Consortium—has tested a specialized dose monitoring tool capable of accurately measuring dose at the ultra-high dose rates involved in FLASH therapy.  The new tool—a specialized ionization chamber that works at FLASH dose rates—has now been deployed at Cincinnati Children's in support of FAST-01 (FeAsibility Study of FLASH Radiotherapy for the Treatment of Symptomatic Bone Metastases), the first-ever human clinical trial of FLASH therapy using protons.1  
This project received early financial support from Inspire, which was launched in the EU in the Spring of 2018 to promote collaboration and research among clinical proton therapy centers, academic institutions, and industry partners.  Led by the University of Manchester in the UK, Inspire (Infrastructure in Proton International Research) secured EU funding to provide a research infrastructure for proton therapy research.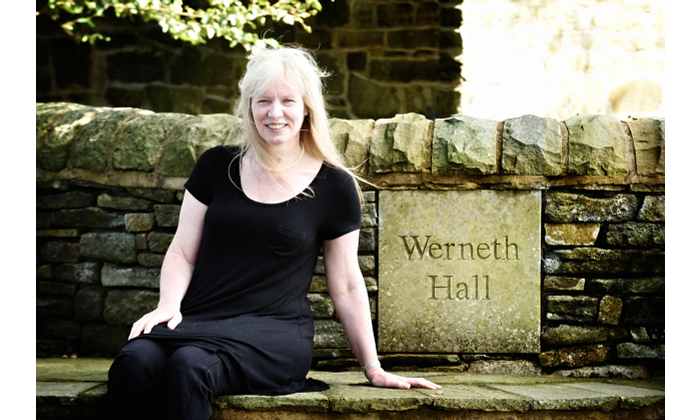 "Our goal was to build a European research infrastructure and develop it through joint research activities, facilitate knowledge exchange and allow best research practices to be shared across centers," said Karen Kirkby (pictured above), a Professor at the University of Manchester School of Medical Sciences and The Christie NHS foundation Trust who spearheaded the creation of Inspire.  "We also wanted to support development of an innovation pipeline for research that could be translated into clinical practice and industrial products.  Varian's work with its clinical partner institutions on the ultra-high dose rate monitoring tool fit very nicely with our objectives."
History of the Project
As far back as 2017, researchers at Varian began discussing the need for an ultra-high dose rate beam monitor that could work with Varian's ProBeam® pencil beam scanning system.  According to Simon Busold, research scientist with Varian's Proton Therapy group, the technologies available in 2017 for measuring dose had been developed for conventional radiotherapy dose rates.  By contrast, FLASH delivers dose some 100 times faster, so that a treatment that might have taken several minutes with conventional dose rates can instead be delivered in less than a second.  None of the tools available in 2017 could handle the ultra-high dose rate of a FLASH treatment.
Busold and his colleagues looked at the current technology and came up with a solution that is, he says, "rooted in established ionization chamber technology.  We found that, with reasonable modifications, we could make a system that works."  The Varian team first built some miniature "proof of concept" devices, and subsequently parlayed that work into a prototype for testing. 
Exciting Spin-Off Projects
Varian partnered with colleagues at DCPT to secure a small grant through the INSPIRE program's Innovation Gateway for testing the prototype.  As is often the case with such collaborations, there have already been some exciting spin-off projects.  "We worked together with the team at DCPT on a series of experiments to characterize dosimetry equipment for proton FLASH applications," Busold said.  "We have been able to provide these essential data to other researchers in Varian's FlashForward™ Consortium, and we are planning to submit some joint scientific papers for publication."
Professor Brita Singers Sørensen, a biologist in the Department of Clinical Medicine at DCPT, has been using the new ionization chamber to conduct animal experiments designed to establish the exact biology of FLASH dose delivery.  "This work was very cumbersome before we had the ionization chamber," she said. 
"This kind of a tool is absolutely necessary for translating FLASH research into patient treatment," added Professor Per Poulsen, Professor of Medical Physics at DCPT.  "For clinical use of the technology, we need complete confidence that dose is being delivered correctly.  The experiments we are conducting could not be done without this tool, which is helping us to obtain usable, relevant data."2
Deployment for the FAST-01 Clinical Trial
"We deployed the chamber at the Cincinnati Children's Hospital/UC Health Proton Therapy Center for further testing, and it is now being used as part of the FAST-01 trial," said Adam Earwicker, Development Director for Varian's FLASH program. "Varian has also created a research-use-only offering under the brand name of FLEX that will allow interested ProBeam researchers to acquire and use these ultra-high dose rate measurement tools for non-human research."
"Manchester, Aarhus and Cincinnati teams are all members of Varian's FlashForward Consortium, a group of institutions from around the world that collaborate on FLASH-related research, clinical implementation, and advocacy efforts," said Earwicker.  "We are excited to see these cooperative relationships panning out for the benefit of all, and also deeply appreciate the support that was provided by the Inspire project."
1The FLASH-enabled ProBeam® system is an investigational device and is limited by United States law for investigational use.
2FLASH therapy is under development and not available for commercial sale.
---

The information captured herein represents the genuine experience of the attributed individuals and may not necessarily represent the views of Varian or the above-referenced institutions. Individuals were not compensated for their participation. Proton therapy may not be appropriate for all cancers. Individual results may vary.  For more information, please visit www.varian.com/safety.