TrueBeam
The TrueBeam radiotherapy system enables your veterinary care team to treat a broad range of cancer cases with exceptional speed and accuracy, giving your hospital the power to deliver more comprehensive and effective care.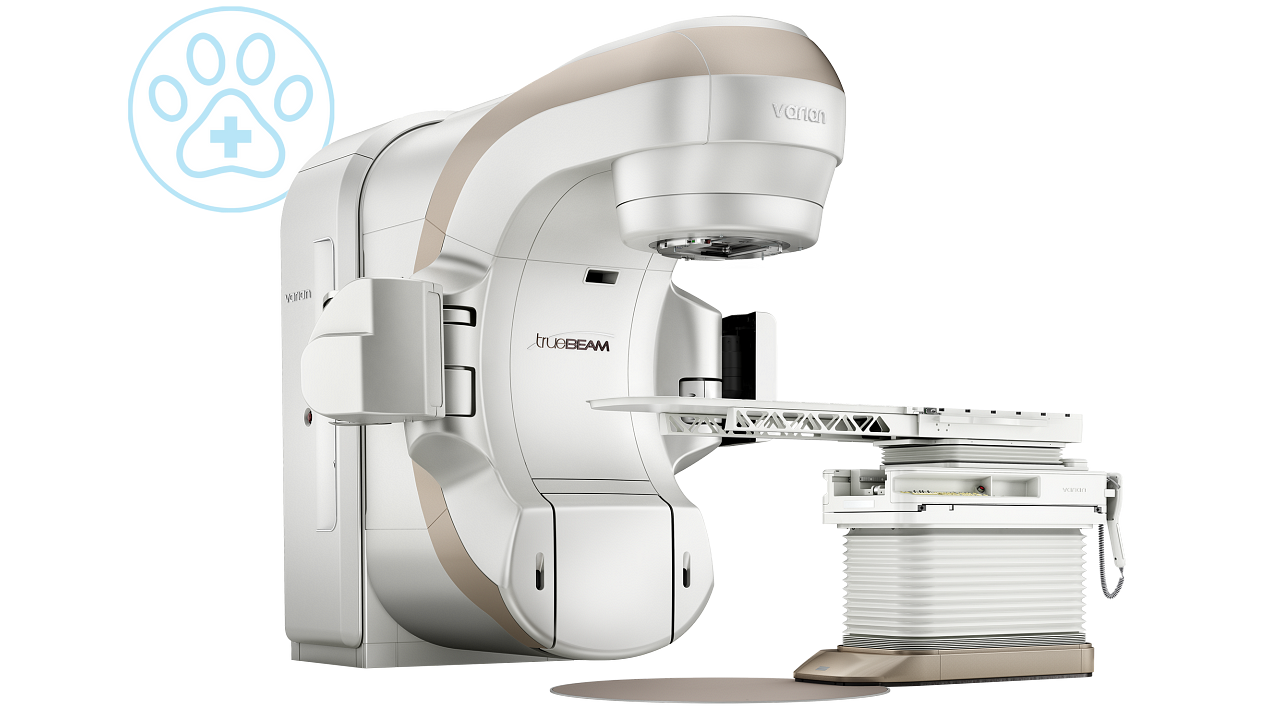 1

Safety

Guided workflows with intuitive user interface and built-in patient safety features allow clinicians to navigate the complexities of cancer care with confidence.

2

Versatility

Flexible treatment techniques include Electrons, 3D Conformal, IMRT, RapidArc and SRS/SBRT to address a broad range of cases.

3

Efficiency

the proprietary Maestro control system enables seamless operation by synchronizing dose, machine motion, and imaging for efficient treatment.

4

Imaging and motion management

Fast, accurate imaging system including 2D, 2D/3D, and CBCT. The Iterative kV CBCT (iCBCT) capability improves soft-tissue contrast, reduced noise from scatter, and reduced artifacts. Also available is 4D CBCT to acquire and review target motion on the table immediately before beam-on.

5

High precision dose control

Sub-millimeter accuracy ensures delivery conformality. Tailor your treatments with higher precision.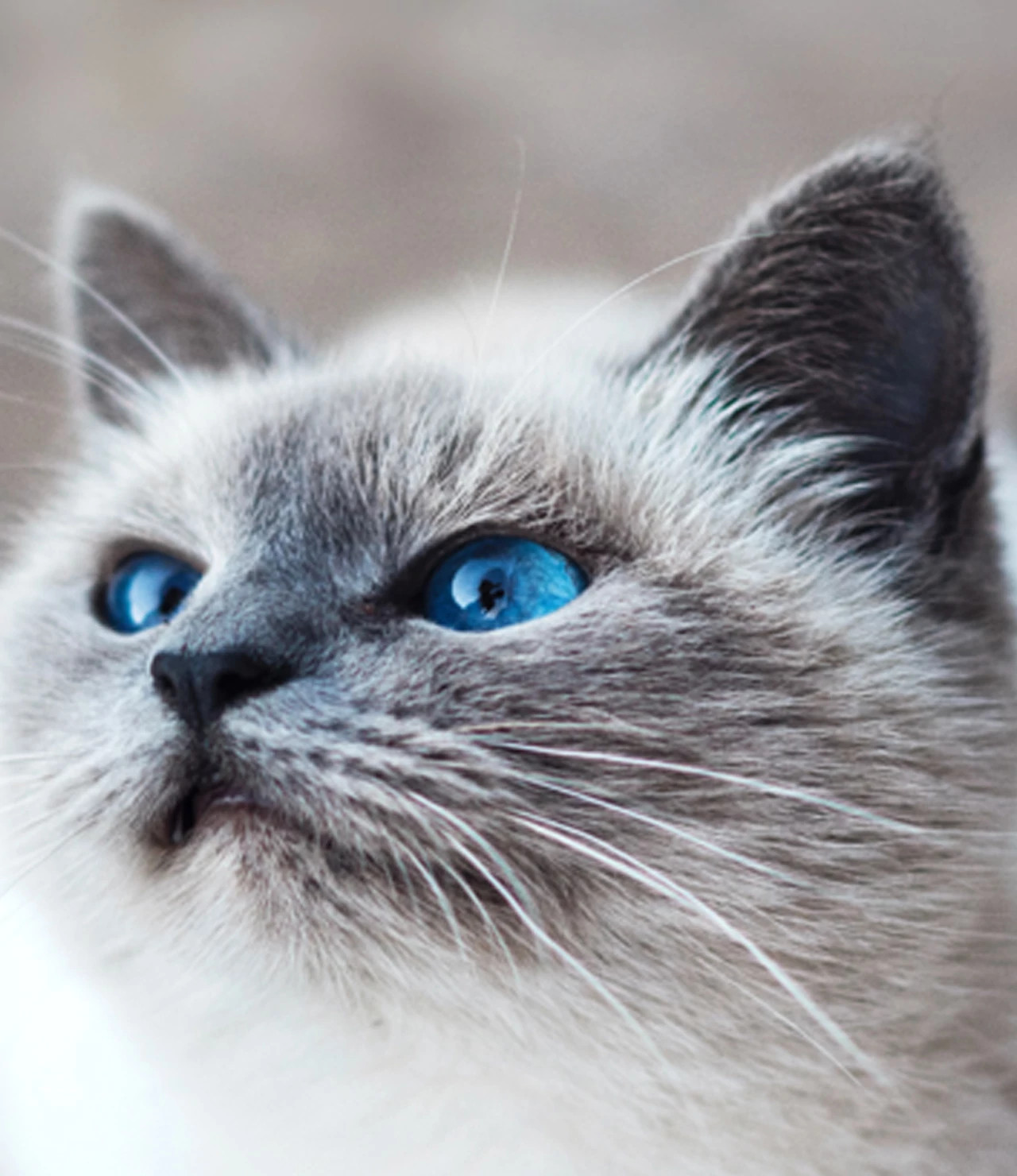 High Precision Cancer Treatment
Intuitive
User-centered design makes it easier to perform treatment-and let you focus more energy on your patients.
Innovative
Facilitates innovation and collaboration that results in new treatment options for patients, new opportunities for clinics, and new advances in the fight against cancer.
Integrated
Technology integration enables clinicians to treat a wider array of cancer cases using a diverse range of radiation therapy.
Complementing TrueBeam
TrueBeam works well with a variety of treatment planning software and other tools. Integrate it with these components to make the most of the Varian ecosystem.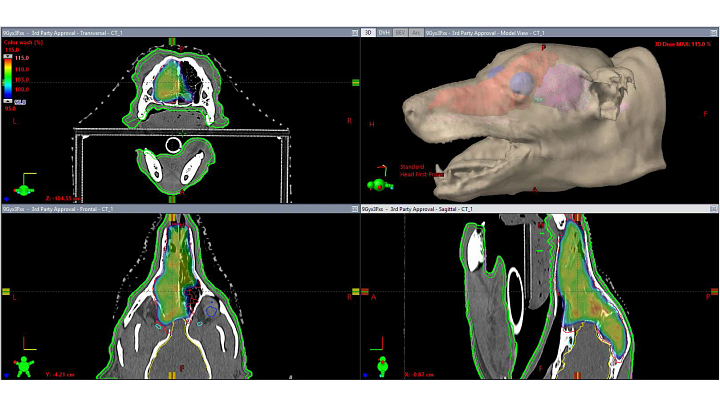 Eclipse
Simplify radiation therapy treatment planning to efficiently create and verify the optimal treatment plans for your veterinary patients.
Learn more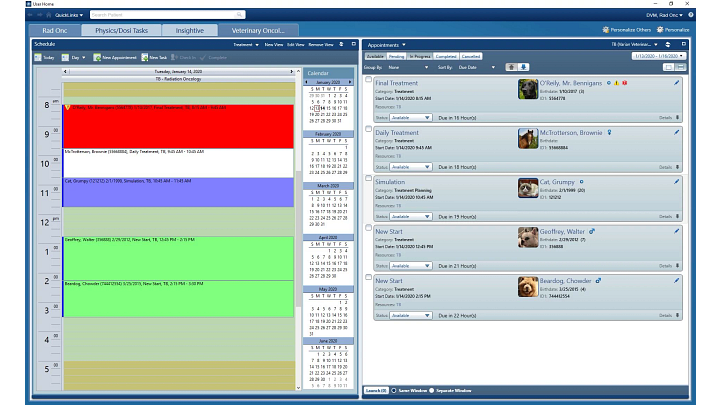 ARIA Oncology Information System
Varian's Oncology Information System will help you schedule, track and monitor the treatment progress of your veterinary patients with confidence.
Learn more
Similar products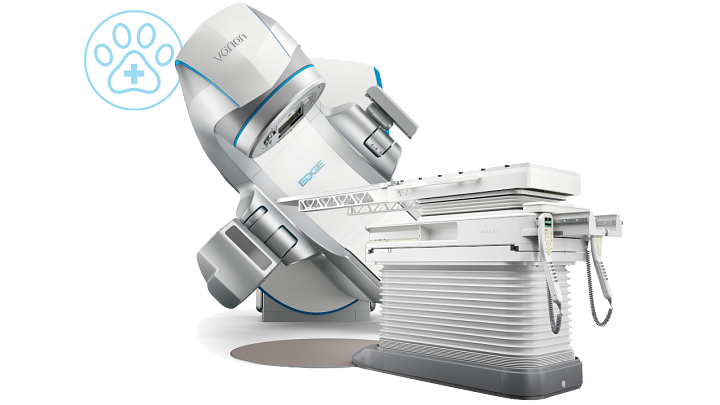 Edge
The Varian Edge radiosurgery system offers a cancer treatment solution with advanced technology and capabilities – all optimized for radiosurgery. High precision and integrated machine intelligence provide an advanced, non-invasive option to treat more veterinary patients with greater confidence.
Learn more