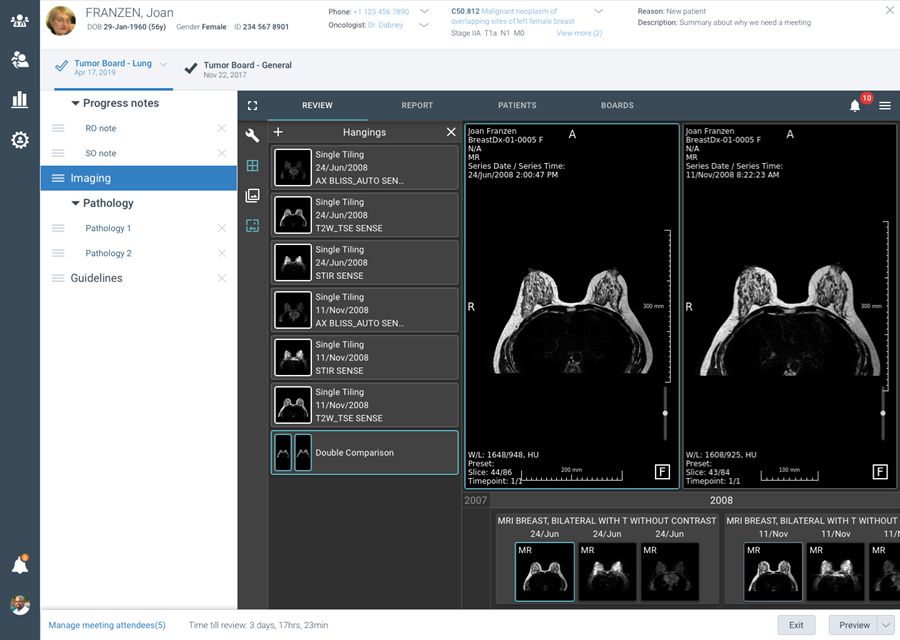 The 360 Oncology software connects team members, consolidates information from multiple data sources, and incorporates decision support at the point of care—so you can make better, more informed decisions.
The 360 Oncology care management platform includes capabilities for:
Multi-Disciplinary Tumour Board

Referral Management System
Multi-Disciplinary Tumour Board (MDTB)
Enhance & streamline tumour board meetings
MDTB module helps the Oncology team to:
Prepare: Efficiently collect information from different sources.
Present: Review pathology reports, pathology slides, radiology-grade images through advanced web-based image visualisation tools without sacrificing bandwidth.
Manage: Utilize NCCN guidelines to make informed decisions. View notes from Oncologists and other specialists.
Analyse decisions with easy to use COC dashboards: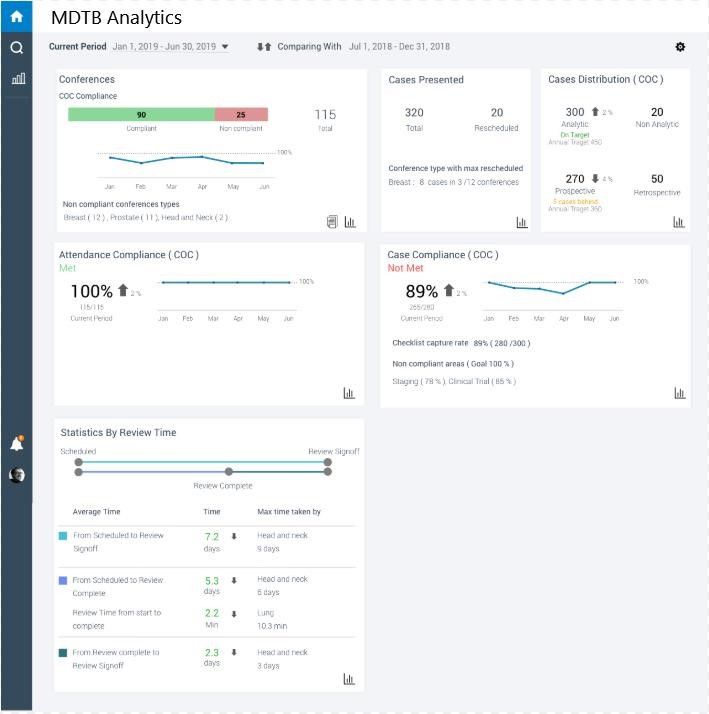 Referral Management System (RMS)
Automate & manage referrals
With Referral Management System, providers can leverage the cloud-based platform to easily refer patients to your oncology practice and track those patients to facilitate a successful handoff.
Eliminate time-consuming phone calls and emails.
Provide an easy way for providers to share critical patient records and other information for a successful transition.
Send and receive provider messages, documents, and notifications about new patients.
Complementing 360 Oncology
Integrate 360 Oncology with these Varian solutions to provide more options for your patients.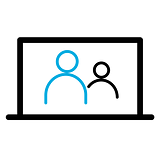 We'll help you get connected.
Our specialists can help you integrate Varian into your workflow.
If you are a current customer and need product support, please visit our Customer Support page
360 Oncology is a cloud-based platform and requires a computer with an Internet connection and a compatible browser.
360 Oncology care management is not available for sale in all markets and specifications are subject to change without notice. 360 Oncology is not intended to replace clinical decisions, provide medical advice or endorse any particular radiation plan or treatment regimen. The patient's medical professionals are solely responsible for, and must rely on, their professional clinical judgment when deciding how to plan and provide treatment. 360 Oncology is not a substitute for the customer's primary data sources and is not for use in the diagnosis of diseases or other conditions, or in the cure, mitigation, treatment or prevention of disease. Varian Medical Systems is not authorised or qualified to engage in activities that may be construed or deemed to constitute the practice of medicine.