InSightive
Get more out of your data, improving outcomes for your clinic and your patients.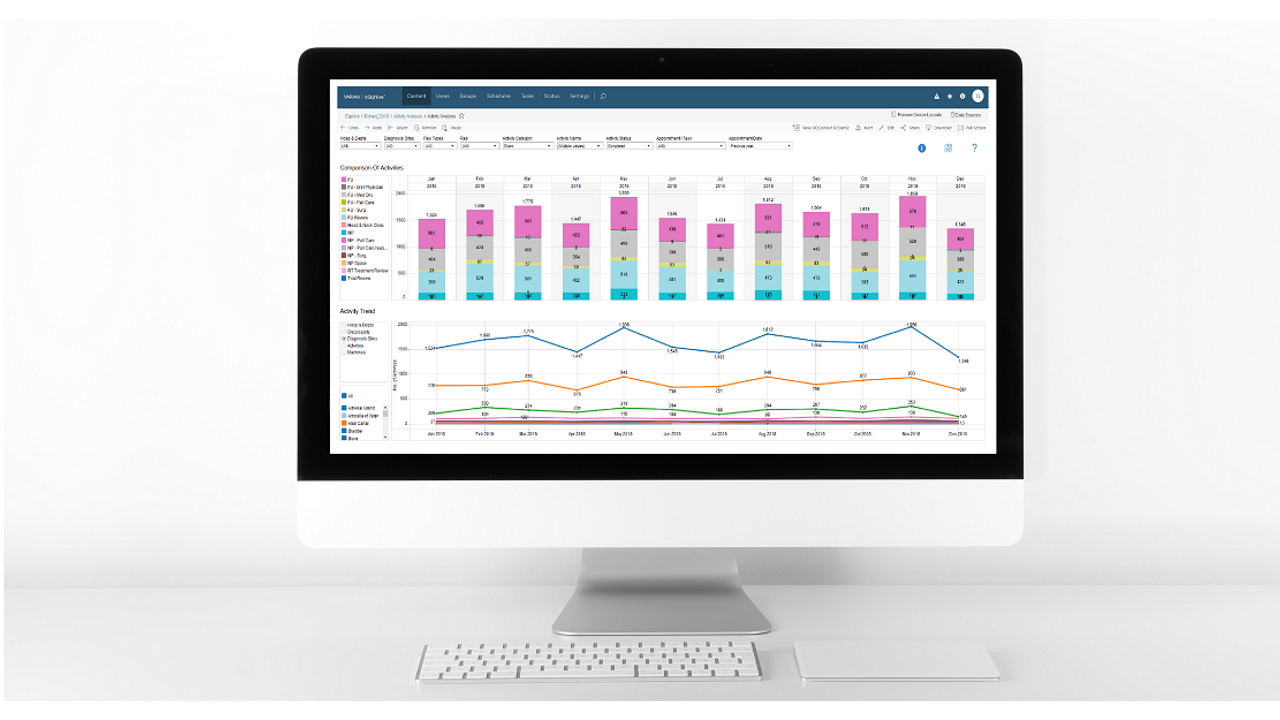 1

Seamless integration with ARIA® OIS

InSightive transforms your oncology data into insights you can put into practice right away.

2

Data warehousing

Normalise and structure your data using relationships defined specifically for oncology.

3

Powerful user interface

Industry-leading Tableau visualisation uses oncology-specific analytics tools to improve clinical performance.

4

Convenient use modalities

Use InSightive within ARIA, a standalone desktop application, or most web browsers.

5

Pre-built templates

Get a quick start with easily customisable templates to work with payer mix, referral sources, and operational performance.

6

Easily accessible dashboards

Aggregate activity data quickly and derive operational insights.
Resources
Product overviews
InSightive analytics

3808964481001

InSightive analytics

simple-link

InSightive analytics
ARIA OIS 13.6 or higher plus supporting databases required.