Trilogy
Proven through patient success, Trilogy is ready to help you face the challenges of digital medicine.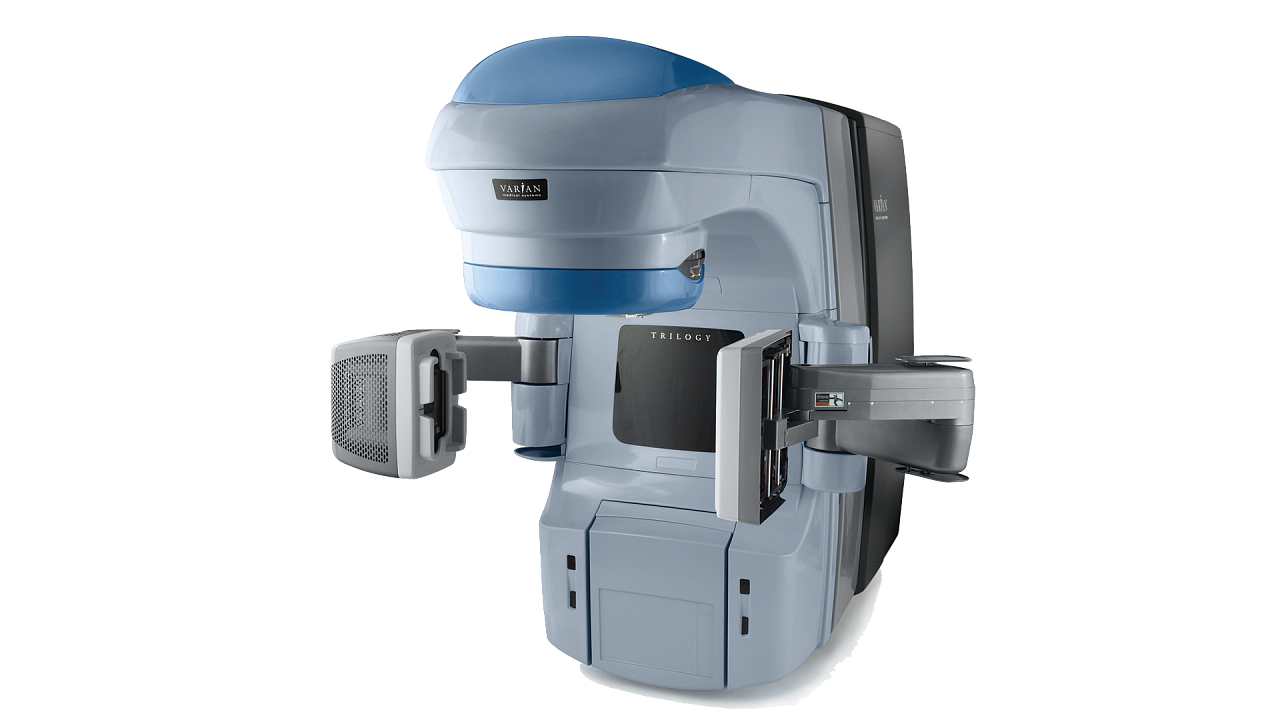 1

Broad range of external beam therapies

Options include 3D CRT, IMRT, IGRT, SBRT/SRS.

2

Multiple dose rate options

Increase up to 1000 MU/min for efficient SRS delivery.

3

2D and 3D image guidance

Get high-quality imagine at low doses.

4

Full 360° range of treatment delivery angles

Includes stereotactic frames or frameless immobilisation.

5

Tight isocentre alignments

Align precisely on all three axes to target even the smallest lesions.

6

Dynamic high-resolution MLC

Shape beams precisely to avoid damage to healthy tissue.