Dow R. Wilson
Chief Executive Officer (CEO)
Dow R. Wilson is chief executive officer of Varian Medical Systems, a NYSE-listed medical device manufacturer with more than $3.2 billion in global sales.  Varian designs and manufactures advanced equipment and software products for treating cancer with radiation.  Mr. Wilson is also a member of the company's Board of Directors.
Since joining Varian in 2005, Mr. Wilson has held key executive positions with the company. Prior to being appointed CEO in 2012, he served as executive vice president and chief operating officer and president of Varian's Oncology Systems business.
Mr. Wilson joined Varian following a 19-year career with General Electric in a variety of senior management positions. He served as CEO for GE Healthcare-Information Technologies, a business that included all of GE Healthcare's IT businesses plus anesthesia, cardiac, and neonatal monitoring units. Prior to that, he was general manager for a number of GE's imaging businesses, including the X-Ray, Nuclear Medicine, Computed Tomography (CT), and Positron Emission Tomography businesses.
He is also on the Board of Directors at Agilent, AdvaMed (MedTech trade association), and the US-India Strategic Partnership Forum. In 2014, he was appointed by US Secretary of Commerce, Penny Pritzker, to the President's Advisory Council on Doing Business in Africa. He was recently named Chairman of the USA-Brazil CEO Forum by Secretary of Commerce, Wilbur Ross.
A graduate of Brigham Young University, Mr. Wilson also holds an MBA from the Amos Tuck School of Business at Dartmouth.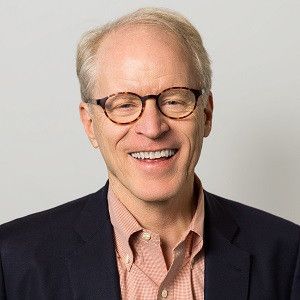 One of the reasons I came here over ten years ago was because this is a company that utilizes its resources and talent to help people globally. Our people want to help save lives – they feel passionately about it. I'm very proud of all of them. I'm excited about what they'll do next.

— Dow Wilson, CEO