From its earliest days, Varian has been focused on the future, advancing cancer care through ingenuity and innovation. With the environment facing critical challenges, we operate with the same mindset, inspired to make advancements for tomorrow's generations just as we do for cancer patients today.
Operational Excellence – Highlights 2019
Our environment-first mindset dates back to the early 1990s. Knowing that measurement is key to management, we began in earnest to track our company's energy and water use, greenhouse gas (GHG) emissions and hazardous waste generation. Building on that progress, nearly a decade ago we set key performance indicators (KPIs) to be achieved by 2020.
Toward Our 2020 Targets
We are proud that since 2010, Varian has achieved several significant milestones. As of 2019:
8% reduction in GHGs per dollar sales – on track to meet target
27% reduction in electricity use per dollar sales – target surpassed
61% reduction in natural gas use per dollar sales – target surpassed
43% reduction in hazardous waste generated per dollar sales – target surpassed
Our GHG Emissions Performance
From 2018 to 2019, Varian's total Scope 1 and 2 GHG emissions remained relatively flat while Scope 3 emissions included in our goal increased by 47%. The increase in Scope 3 GHG emissions recorded for 2019 is attributed to an increase in the volume of products sold since 2018, which drives our estimates for GHG emissions arising from the use phase of our products.
Total 2019 GHG Emissions by Scope
Scope 1: 23,178 mtCO2e - 3.0%
Scope 2: 20,580 mtCO2e - 2.6%
Scope 3: 738,107 mtCO2e - 94.4%
Total: 781,865 mtCO2e
2019 Scope 1 GHG Emissions by Region
Americas: 17,286 mtCO2e - 75%
EMEA: 3,874 mtCO2e - 17%
APAC: 2,018 mtCO2e - 9%
Total: 23,178 mtCO2e
2019 Scope 2 (Market-based) GHG Emissions by Region*
Americas: 2,669 mtCO2e - 13%
EMEA: 1,524 mtCO2e - 7%
APAC: 16,387 mtCO2e - 80%
Total: 20,580 mtCO2e
* As defined by the Greenhouse Gas Protocol, Scope 2 (market-based) emissions include any contractual arrangements under which Varian procures power. In 2019, we included a supplier-specific factor for the city of Palo Alto and residual mix factors for applicable sites in Europe to quantify Scope 2 emissions.
2019 Scope 3 GHG Emissions by Category
Purchased Goods & Services: 265,102 mtCO2e - 36%
Use of Sold Products: 181,606 mtCO2e - 25%
Capital Goods: 220,900 mtCO2e - 30%
Employee Commuting:
32,560 mtCO2e - 4%
Business Travel:
18,727 mtCO2e - 3%
Other:
19,212 mtCO2e - 3%
Total: 738,107 mtCO2e
* "Other" Scope 3 GHG emissions include: fuel and energyrelated activities (FERA), waste in operations, upstream transportation and distribution, end-of-life treatment of sold products, downstream leased assets and investments.
Sustainability Ratings and Rankings
CDP. We achieved a score of "B" for our 2019 and 2020 performance, both for climate change and water security.
CDP is an international not-for-profit organization that provides a global system for companies to measure, disclose, manage and share environmental information on GHG emissions, energy and water use, and climate change. CDP scores and ranks companies based on information disclosed, assessing them on the quality of their disclosure and their achievements in improving performance. Varian's CDP scores since 2011 are available at www.cdp.net.
Institutional Shareholder Services (ISS) Quality Score. In 2019, Varian earned an ISS Quality Score of 1 (lowest risk) for environment, a Governance Score of 1 and a Social Score of 2.
Barron's. From 2018 to 2020, Varian has been included in Barron's Top 100 Most Sustainable U.S. Companies list.
Forbes. Named one of America's Most Just Companies (2019).
Driving Progress Against Key Environmental Goals
We remain committed to reducing our impact, including reducing hazardous waste generation and increasing solid waste diversions; reducing our carbon footprint; and minimizing water, natural gas and electricity usage. We use all sterilization procedures in compliance with applicable regulations.
In fiscal year 2021, Varian will be committing to new absolute reduction targets for energy (including increasing the use of renewable sources), water and GHG emissions. New ESG/CSR goals will be incorporated into Varian's corporate goals.
As part of the target-setting process, we worked with key stakeholders from across the business to understand potential opportunities and challenges associated with proposed targets, and we developed a roadmap for target achievement.
This process included:
Interviews with key stakeholders, including but not limited to real estate, finance, facility management, supply chain and fleet management.
An analysis of our environmental footprint to identify hotspots in our operations.
Engineering innovation to reduce sulfur hexafluoride (SF6) use.
An energy and water assessment at our Beijing manufacturing facility to identify potential reduction opportunities and share best practices.
Modeling to understand the impacts of business growth on projected GHG emissions, potential GHG reduction levers, costs and savings.
We look forward to announcing our new targets in the coming year.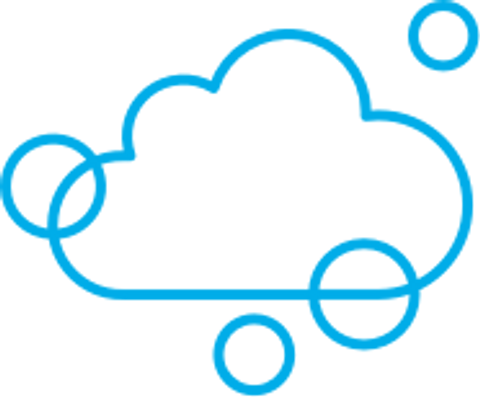 Greenhouse Gas Emissions
2020 Goals
Reduce Scope 1 and 2 greenhouse gas emissions and Scope 3 emissions from business travel and use of sold products by 25% per dollar sales from 2010 baseline by 2020.
2019 Progress1/Performance Data
Achieved an 8% reduction (mtCO2e per dollar sales) from 2010 baseline.
2019 GHGs: 244,091 metric tons CO2e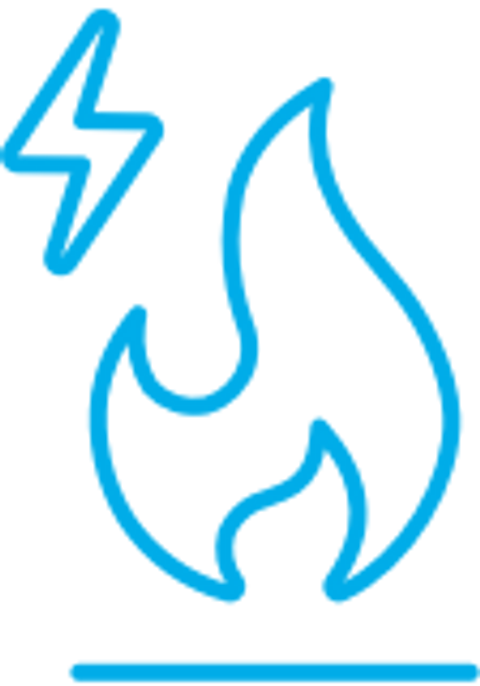 Electricity and Natural Gas
2020 Goals
Reduce electricity and natural gas use by 20% per dollar sales from 2010 baseline by 2020.
2019 Progress1
Achieved a 27% reduction (kWh per dollar sales) in electricity use and a 61% reduction (MMbtu per dollar sales) in natural gas use from 2010 baseline.
2019 electricity: 52,406 MWh
2019 natural gas: 9,873 MWh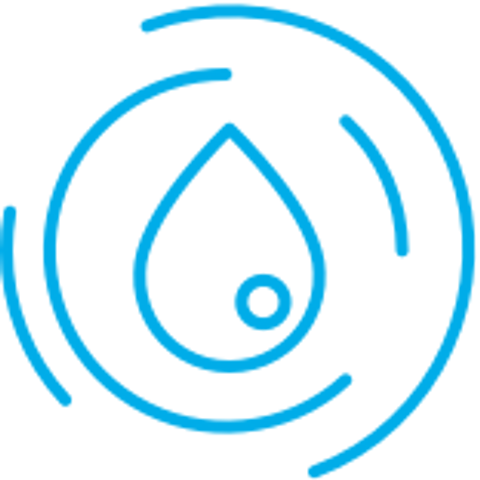 Water Use
2020 Goals
Reduce water use by 20% per dollar sales from 2010 baseline by 2020.
2019 Progress1
Achieved a 22% reduction in water use (gallons per dollar sales) from 2010 baseline.
2019 water: 48.84 million gallons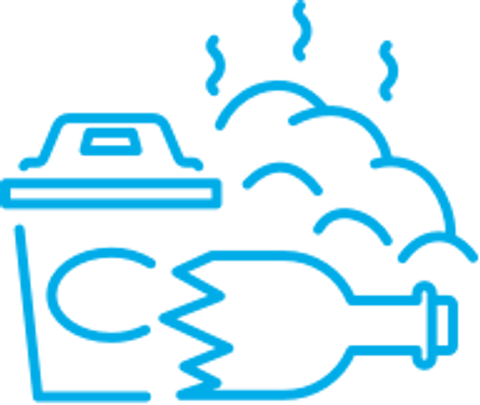 Solid Waste Diversion
2020 Goals
Reduce solid waste disposal to landfill and achieve 80% overall diversion rate by 2020.
2019 Progress1
Diverted 37% of solid waste from landfill disposal.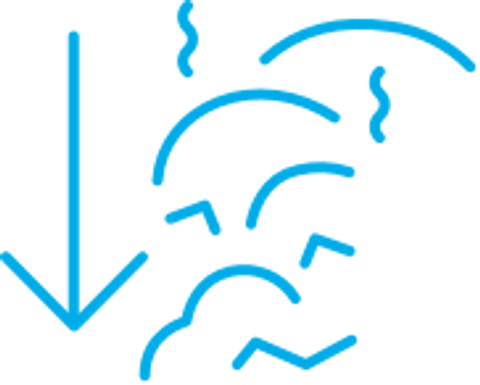 Hazardous Waste Reduction
2020 Goals
Reduce hazardous waste generation by 25% per dollar sales from 2010 baseline by 2020.
2019 Progress1
Achieved 43% decrease in hazardous waste generated (tons per dollar sales) from 2010 baseline.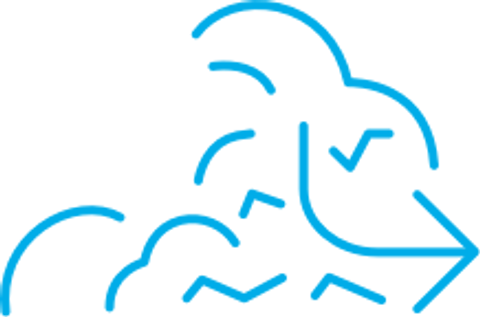 Hazardous Waste Diversion
2020 Goals
Achieve zero landfill of hazardous waste by 2020.
100% recycling, reclamation and reuse.
2019 Progress1
37% of hazardous waste generated was sent off site for recycling/reclamation/treatment or secondary reuse/recovery.
9% of hazardous waste – mainly construction waste that cannot be recycled or reused – was sent to landfill.
1 Through recent acquisitions, we now operate a hospital and a network of cancer centers in India and Sri Lanka, provide cancer care professional services to healthcare providers worldwide and are a supplier of a broad portfolio of interventional radiology solutions. Per GHG Protocol guidance, we have included these acquisitions in our 2019 GHG inventory and historical inventories have been adjusted to reflect associated facilities and operations.
Supply Chain Environmental Responsibility
Working with our suppliers to drive positive change.
Learn More
Sustainability at Varian
Sustainability is at the heart of everything we do.
Learn More