Imagine a World Without Fear of Cancer (We Do)
At Varian, we don't just imagine a better world – we're 10,000 strong across the globe, all with a laser focus on shaping the future to create a world without fear of cancer. Through our Intelligent Cancer Care™ approach, we're dedicated to forging a new, more unifying, smarter standard of oncology – connecting us all through more intelligent data, insights and solutions to shape the future of cancer care.
For more than 70 years, we have developed, built and delivered innovative cancer care technologies and solutions for our clinical partners around the globe to help them treat millions of patients each year. Our mission extends further than achieving new victories in the fight against cancer. We strive to become better corporate citizens.
We are committed to abiding by the highest ethical standards, creating a diverse, inspired and safe workplace, giving back to our communities and reducing our carbon footprint. During the past 10 years we have made great progress in reducing our impact on the environment. In 2020, we are redefining new sustainability targets for the future. Read more about our history and our mission.
Sustainability is at the Heart of Our Approach
Community Support - We are dedicated to engaging and inspiring our employees and others to give back to the communities where we operate.


Trust and Integrity - Our company ensures the highest level of accountability and transparency throughout the entire business, from our supply chain, to cybersecurity and health and safety.


Environmental Sustainability - We strive to ensure we are treating the world around us with the utmost care and respect, safeguarding both neighboring communities and the global environment by reducing energy use, avoiding waste and conserving resources.


Workplace Culture - Varian prides itself on fostering a diverse and inclusive environment that offers an innovative, creative and safe place for all to work. We also focus on community engagement, with volunteer activities that benefit many organizations and people.


Key Global Sites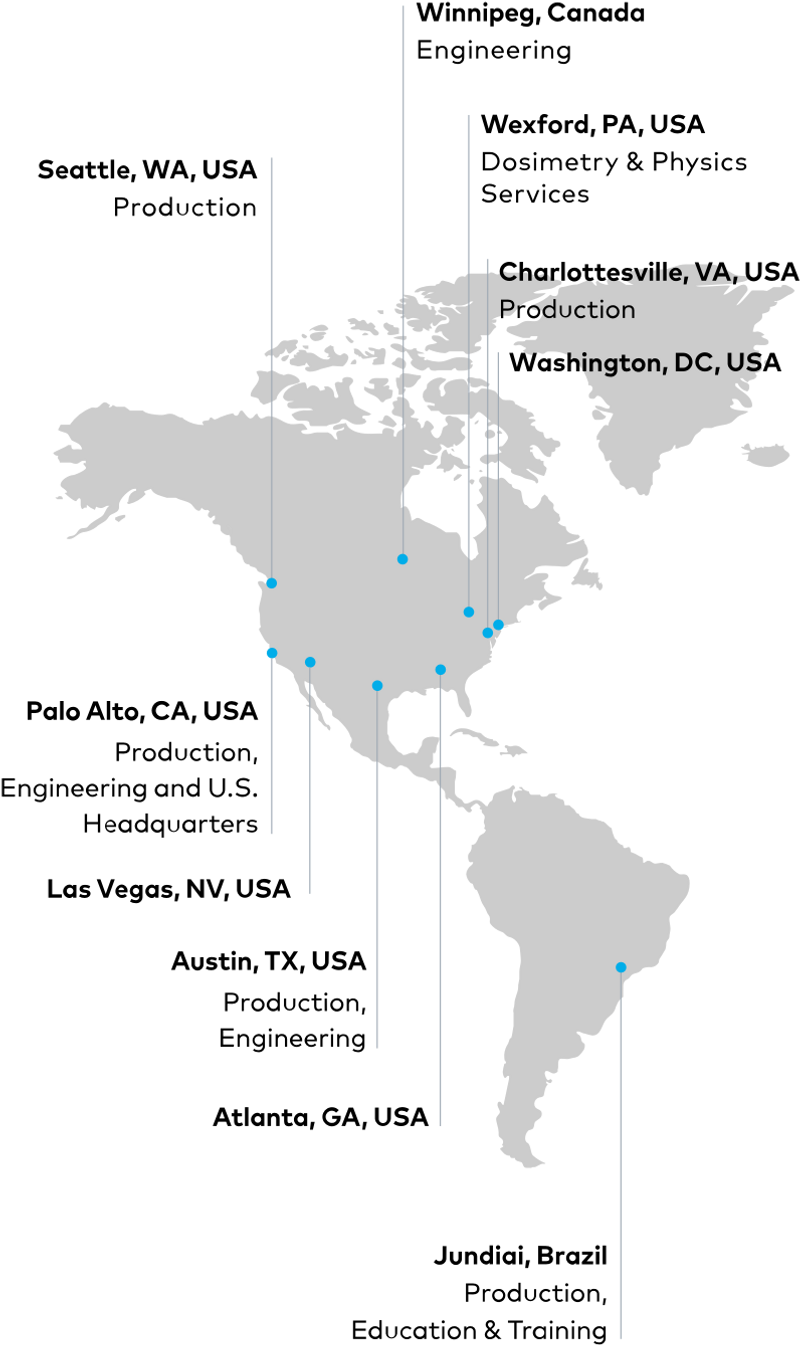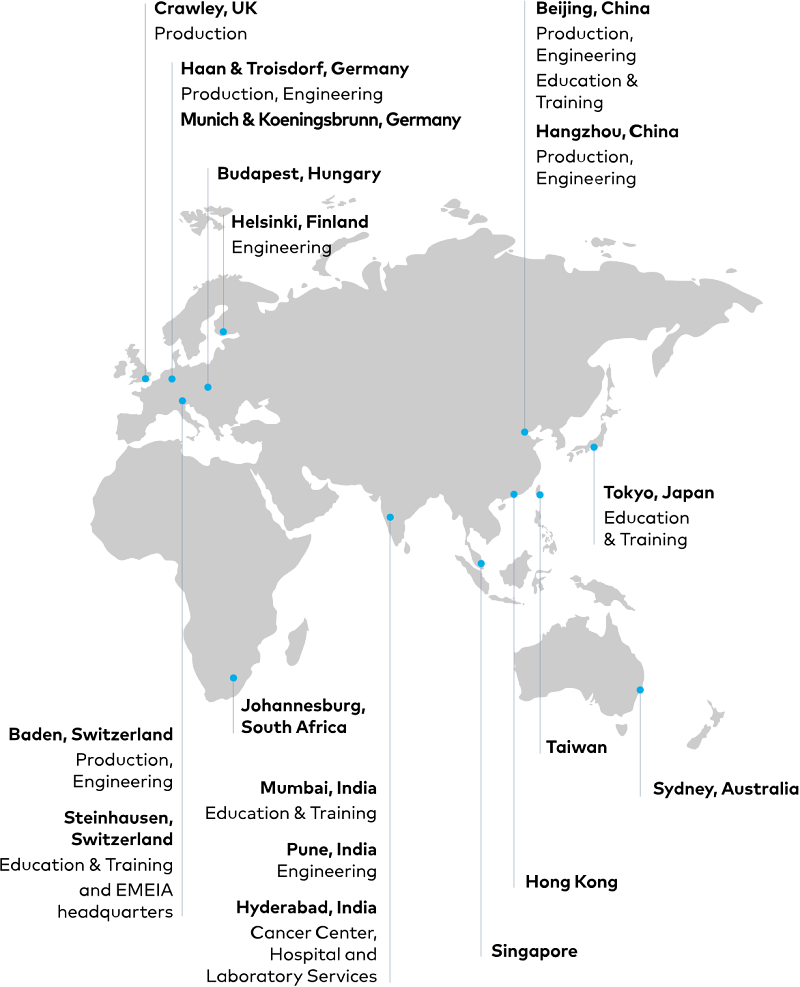 Varian named one of America's Most Just Companies in multiple years
On the JUST Capital and Forbes magazine JUST 100 list in 2019: Varian ranked number three in the Healthcare Equipment and Services Industry, and number 39 on the overall list, outperforming peers in a range of key categories including ethical leadership, equal opportunity, customer treatment and privacy, environmental impact and shareholder return. Varian was named to the list four out of six years from 2016 to 2020.
Varian at a Glance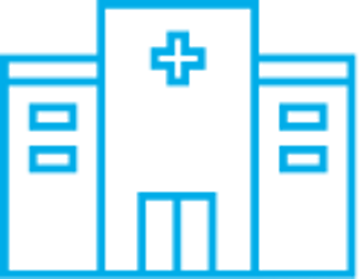 Strong collaboration with healthcare authorities and providers to advance care for patients globally.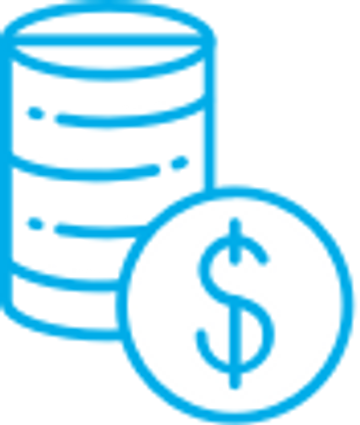 $3.2 BN
generated revenues in FY20.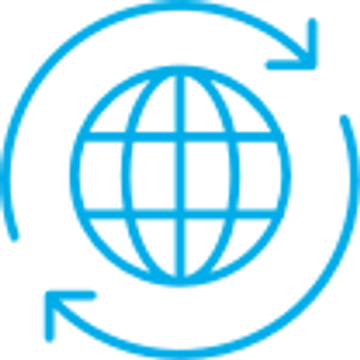 8,000+
medical linear accelerators installed globally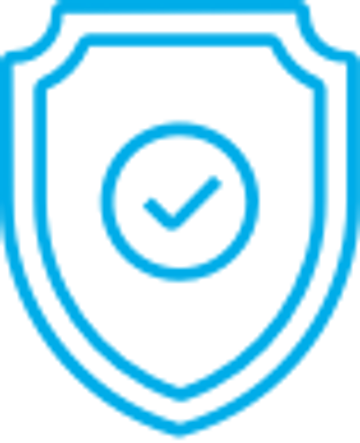 Cybersecurity remained a top priority alongside quality and patient safety.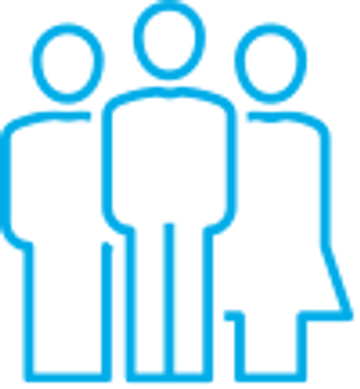 4 million+
patients treated with Varian technology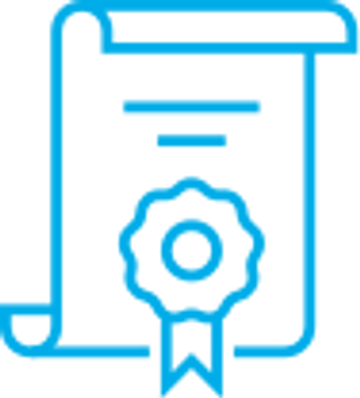 #1
U.S. rated provider; IMV Net Promoter Score of 85 in 2020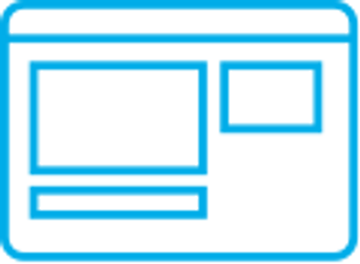 100,000+
software users across more than 5,000 institutions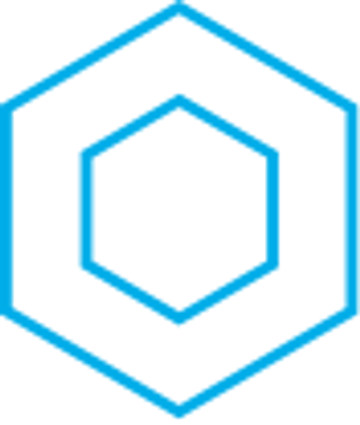 Investing in Innovation
$1.5 billion total organic and inorganic investment over 4 years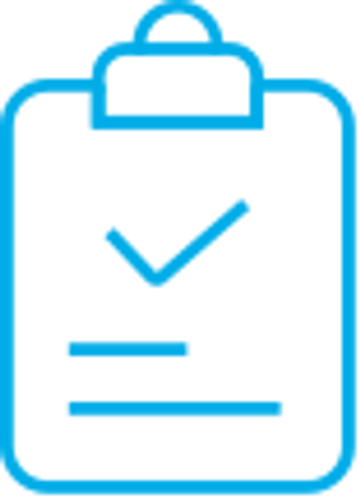 Awarded a B score
in the CDP programs for climate change and water security.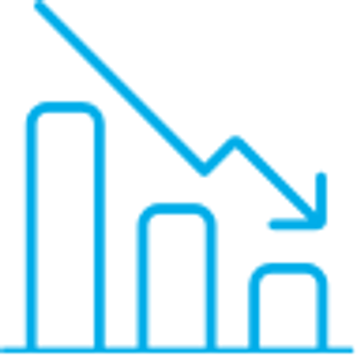 8%
reduction achieved in greenhouse gases per dollar sales from a 2010 baseline.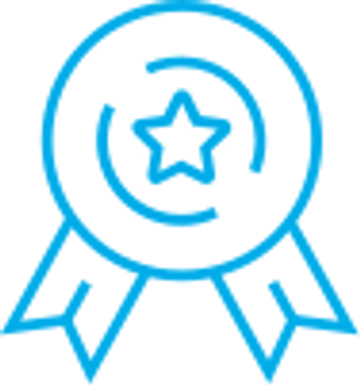 Continued to build our diverse and inclusive workplace environment and embed our cultural beliefs.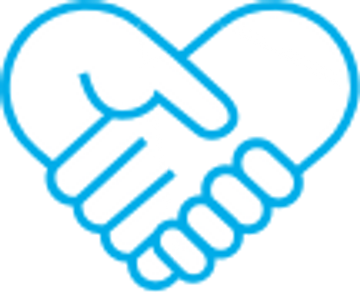 Giving Back
Matched $1 million in employee giving to date; 2,800 employee volunteer hours logged in U.S. alone.
Our Values
By working together to achieve new victories against cancer, we make powerful change happen. Varian's values connect us to one another and to the mission we all share.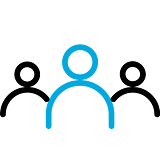 Customers First
We put customers first. Our customers trust us to deliver solutions, products, services and performance that enable them to do vital work for people around the world.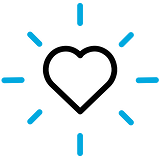 Partner for Life
We are united by purpose to help save lives. We collaborate with one another and our customers to make patient care more effective, affordable and accessible everywhere. We serve all parts of the world with equal care.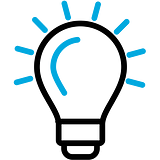 Inspired Innovation
We turn great ideas into practical realities. We have always been inspired and energized by the challenge of finding new and better ways to do things. Innovation drives our success.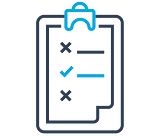 Doing Well by Doing the Right Thing
We grow our business while acting with integrity. Each of us is responsible for meeting the highest standards of ethics, quality, compliance and safety. We care for our customers, our colleagues and our communities.
About Our Sustainability Reporting
Varian reports on initiatives and achievements in extending access to cancer care, protecting resources and helping to improve the lives of cancer patients. Our reporting is part of a wider effort across the company to continually improve sustainability performance and transparency.
Our report includes content that references the Global Reporting Initiative (GRI) Standards and reports against self-selected indicators based on material aspects. The GRI Standards are the first global framework for sustainability reporting and represent best-practice disclosure on a range of economic, environmental and social impacts.
The data in this Sustainability Report is from fiscal year 2019 (October 2018 to September 2019) unless otherwise noted.
GRI Standards
Explore our GRI Content Index
Download
PDF Report
Download this PDF report
Download
Reporting Our Progress
Access our previous sustainability reports, indexes and other documents.
Visit report archive